Official American Ninja Warrior Console Game is Available Now in North America for PlayStation 4, Xbox One and Nintendo Switch
A full-fledged console game version of the hit show American Ninja Warrior, the US spinoff of TBS Television's wildly successful SASUKE sports entertainment program, will be released. Called American Ninja Warrior Challenge, is on sale now across North America and available for each of the world's three leading video game consoles: the Sony PlayStation 4, Microsoft's Xbox One and the Nintendo Switch.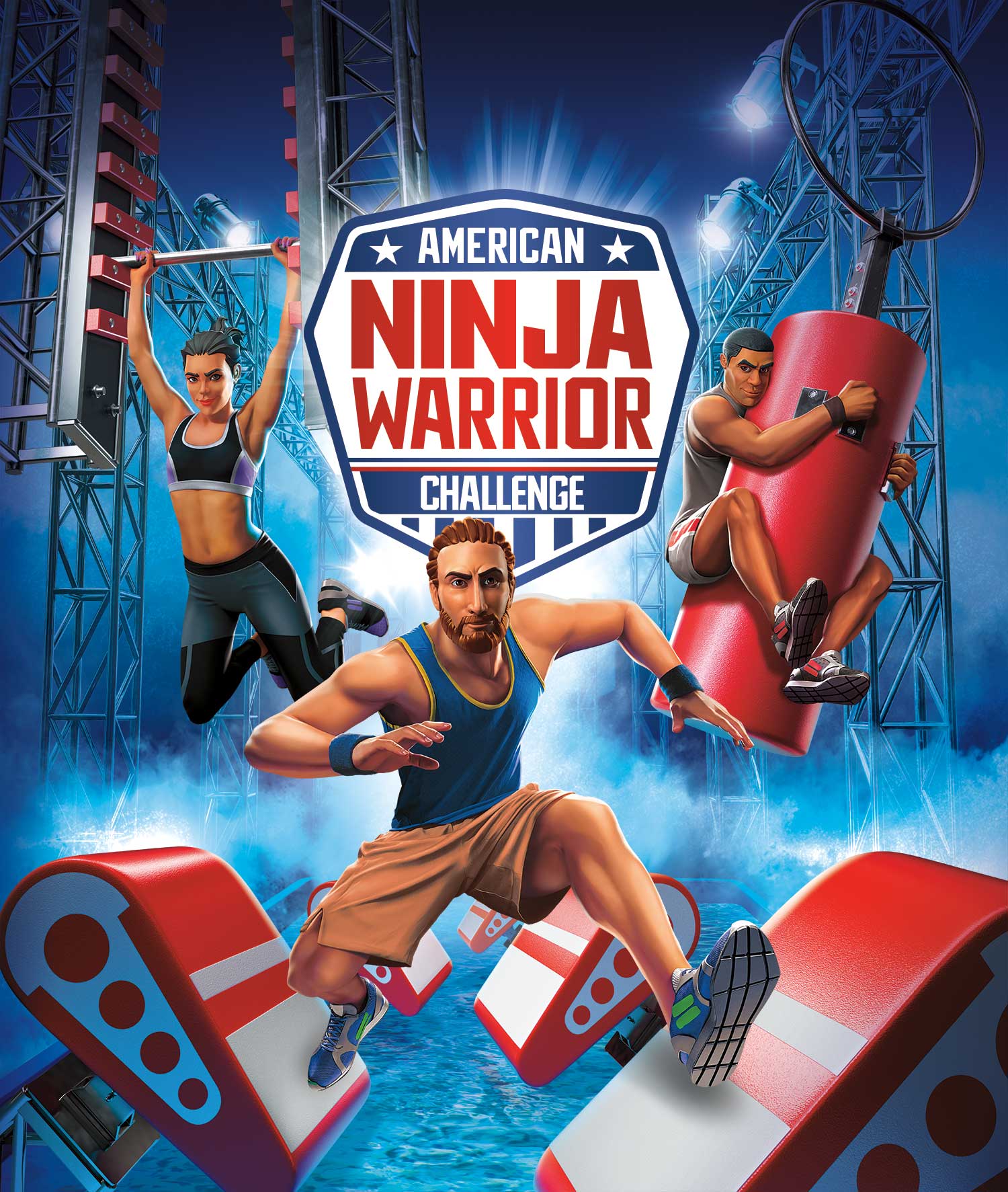 [Image] American Ninja Warrior Console Game


Using a customizable avatar, players of the game can train individually or compete against friends or family, testing their skills on the show's infamous Mount Midoriyama obstacle course, painstakingly recreated in the virtual world of the game right down to the smallest detail, complete with "live" running commentary from the show's hosts Matt Iseman and Akbar Gbajabiamila. The release marks the first-ever incarnation of American Ninja Warrior as a full-fledged console game, following previous trials of an official browser game, as well as a game app from Japanese video game developer Marvelous AQL.
Production of the game was entrusted to GameMill Entertainment, based in Minneapolis, Minnesota, which in recent years has produced a string of successful video games based on entertainment IP such as SpongeBob SquarePants, Disney's Frozen and Big Hero 6. "American Ninja Warrior has continuously grown in popularity over the past ten seasons and we are thrilled to partner with NBCUniversal to bring fans an authentic and action-packed American Ninja Warrior experience on gaming consoles for the first time," said Tim Flaherty, Partner at GameMill.
Meanwhile, Chris Heatherly, EVP for Games & Digital Platforms at NBCUniversal, commented: "Millions of fans around the world have been inspired and entertained by American Ninja Warrior since it first debuted, and it has transformed into an unrivaled pop culture phenomenon. American Ninja Warrior Challenge lets players test their strength and endurance on iconic obstacle courses to become the ultimate Ninja competitor."
Since its premier twenty years ago, SASUKE programs have been broadcast in 165 countries and regions around the world, and the format has been sold to 21 countries for locally-produced versions. In the U.S., American Ninja Warrior first debuted on national cable TV in 2006 before being picked up by broadcast syndicate NBC, where this year the show marks its eighty year as one of NBC's flagship programs in the U.S. The franchise has spawned over a hundred kinds of merchandise, from apparel and sportswear to children's toys, and even a 272-page "Ultimate Insider's Guide." This, along with tie-ups with global brands like Lego and Toyota, plus Hollywood blockbusters such as The Mummy, starring Tom Cruise, and Minions, has enabled SASUKE to achieve a multi-media reach that is unprecedented for Japanese live content IP.
For all the latest news and information about the global development of SASUKE and other TBS content, check out the TBS Global Business Facebook page: (https://www.facebook.com/tbs.global.business/)


See also:
American Ninja Warrior Challenge official announcement trailer

Related articles: 
Official American Ninja Warrior video game to be released March 19 (American Ninja Warrior Nation)
Conquer Mount Midoriyama In The American Ninja Warrior Challenge Video Game (COMICON)
TBS Global Business Facebook page
TBS Global Business Twitter feed


Inquiries
Tokyo Broadcasting System Television, Inc.
International Business Center (Mayu Sunaga, Makito Sugiyama )