TBS Midoriyama Studio to be "100% renewable energy studio" in FY2021.
TBS Group accelerates its effort to reduce greenhouse gas emissions.
"Mt. Midoriyama goes green!"---
Tokyo Broadcasting System Holdings (TBS HD) today announced that as a part of its efforts to drive actions on the United Nations Sustainable Development Goals and combat climate change, the electricity consumed at the company's TBS Midoriyama Studio will be 100% renewable for FY2021. This will be accomplished by the utilization of the Japanese Government's J-credit certificate(*1), and will make TBS Midoriyama Studio one of the largest "100% renewable energy studios" in Japan.
The "J-credits" that will be used at Midoriyama are specifically derived from renewable energy generated via photovoltaic power generation installed in domestic residences, and will be purchased through Minna Denryoku Inc. The TBS Group –in cooperation with Minna Denryoku -has been a leader in initiatives to reduce greenhouse gas emissions, such as achieving 100% renewable electricity for the TBS Radio Toda Transmitting Station in December 2018, and the TBS Akasaka Act Theater, and other cultural facilities adjacent to its headquarters in October 2019.
In August 2019, TBS Group joined the UN SDG Media Compact, and expressed its commitment as a media company to contribute in various ways to achieving the UN Sustainable Development Goals. In November 2020, it has launched its company-wide SDGs campaign titled "Week to Make the Earth Smile", in which more than 40 TBS programs participated –including both news and entertainment shows. During the campaign, UN Secretary General António Guterres participated in  an exclusive interview in recognition of TBS contributions to the SDGs ideals.The campaign will continue until 2030, which is the target year for achieving the SDGs.
*1)  The "J-credit (renewable energy originated)" certificate is a program authorized by the Japanese government, in which the government certifies the amount of greenhouse gas emission reductions through the use of renewable power generation as carbon 
"credits". In addition, J-credits can be used as proof of procurement of renewable energy in accordance with the "Guidance on Responding to International Climate Change Initiatives" issued by the Japanese Ministry of Economy, Trade and Industry. Companies that generate J-credits can use the earnings from the sales to cover the costs of generating renewable energy. In thisaction, J-credits (renewable energy originated) are generated from photovoltaic power generation on residential facilities in Japan, and will be used to achieve zero carbon and 100% renewable energy.
 

TBS Midoriyama Studio

About Tokyo Broadcasting System
Established in 1951, the TBS Group isheadquarteredin Akasaka,Tokyo. The core of the Group, TBS Televisionoffers viewers programmingin a variety of genres, including dramas, entertainment shows, sports and news. TBS is thekey stationofthe Japan News Network, comprised of 28 nationwide affiliates in Japan, and 11 overseas bureaus.
TBS NEWS has invitedworld leaders such as President Clinton of the US, Prime Minister Zhu Rongjiof China, into ourstudiosto talk with Japanese citizens.TBS is the exclusive home in Japan of the Master golf tournament and the World Athletics Championships. TBS is also known for its popular drama series, such as "Naoki Hanzawa"which garnered42.2% ratings, the highest to date for a Japanese drama in the 21st century.
https://www.tbsholdings.co.jp/en/


About TBS Midoriyama Studio
TBS Midoriyama Studio is located in Midoriyama, Yokohama City, on a vast site of 
approximately 264500㎡. It is one of the largest television studios in Japan, with studios that allow for a wide range of video production, and an open studiothat can accommodate a variety of situations. Many TV dramas have been filmed here, and the open sets were used for the production of popular game show "Takeshi's Castle" in the 1980s, and the sports and entertainment program "SASUKE" –known around the world as "Ninja Warrior"-since the 1990s. In the international editions of "Ninja Warrior", the goal is to reach "Mt. Midoriyama" and considered a sacred place for fans.


About Minnna-denryoku
Minna-denryokuInc.is an energy innovation venture that sells electricity purchased from renewable energy power plants on its own electricity trading platform. It connects energy producers and consumers through its unique platform based on blockchain technology and adding significant value to the society. Its main service is "Face-to-face Electricity". It provides services connecting renewable energy power generators and consumers. Its aim is updating the society through new ideas and technologies.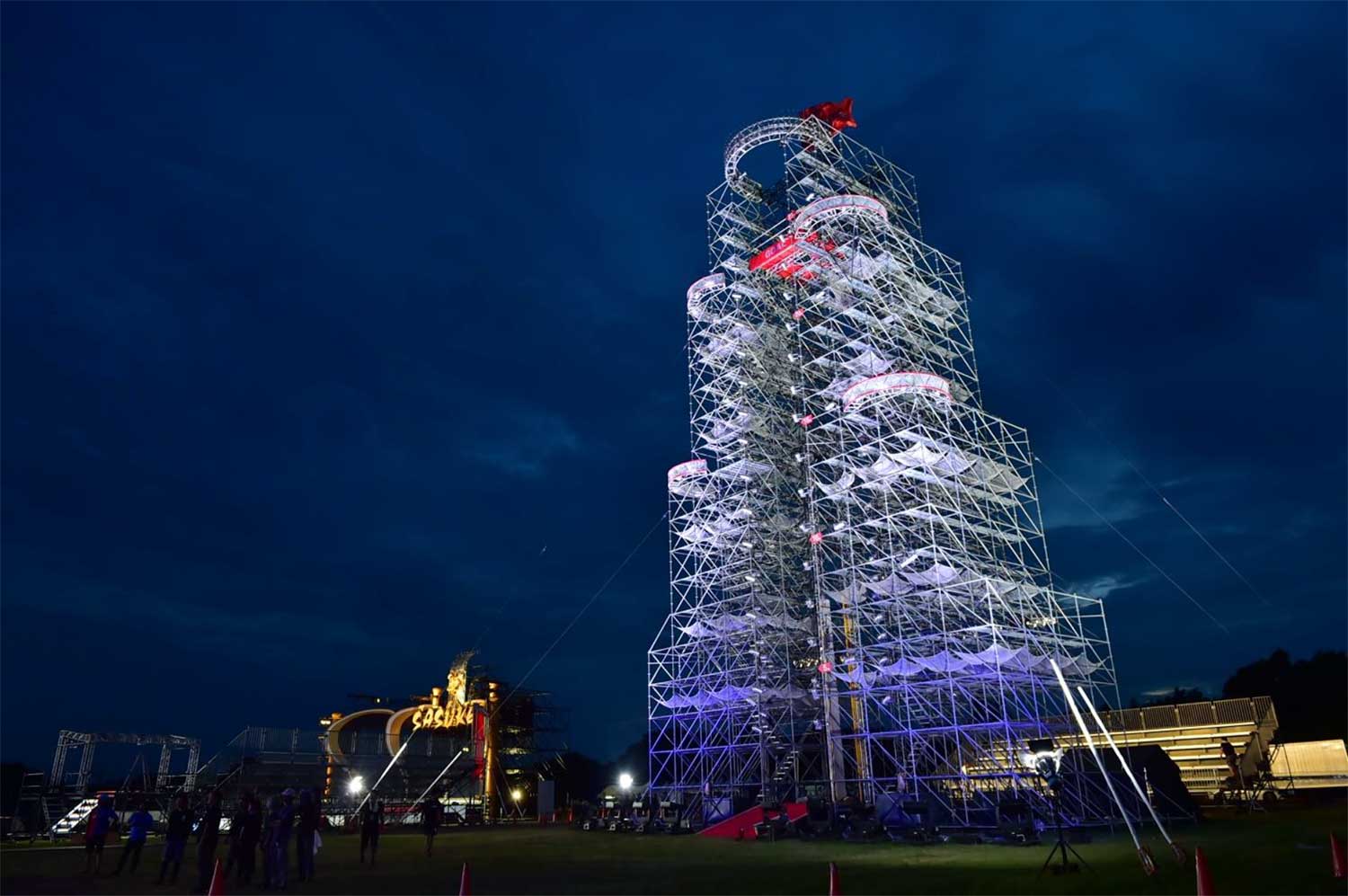 Photo: "SASUKE/Ninja Warrior" production site at Midoriyama Studio (2017)
 

Photo: "SASUKE/Ninja Warrior" production site at Midoriyama Studio (2017)