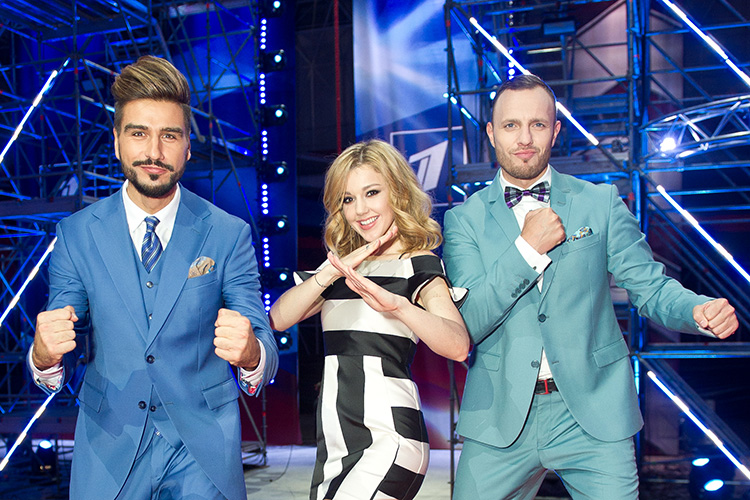 TBS first broadcast sports entertainment program SASUKE in 1997. Since then, the SASUKE format has become a megahit around the world in the form of local productions, the first of which was produced in the United States. Now, as the format celebrates its 20th anniversary, the number of local SASUKE productions has also reached the milestone of 20.
In addition to the US, locally produced versions of SASUKE can be found in Vietnam, China, and other Asian countries; Europe, and the Middle East. Outside Asia, the title of the program is typically "Ninja Warrior" combined with the name of the country, and the format varies from the original SASUKE by taking the form of a television season of about 10 episodes.
In 2017, television stations in Australia, the Netherlands, Spain, Hungary, and Austria joined the SASUKE family, producing new local programs based on the format. In most countries, the local SASUKE program airs in prime time and has been a big hit, earning top ratings in its time slot. In particular, the Puls4 terrestrial broadcasting station in Austria has achieved massive success with "Ninja Warrior Austria ," logging the highest rating ever in its history for the first episode of a new program. In addition, in Australia, the nine episodes of "Australian Ninja Warrior" logged the nine top ratings of the year among all programs by all television channels (excepting live sports events).
In November 2017, Channel One in Russia began broadcasting its locally produced SASUKE program, becoming the 20th member of the SASUKE family.  The competitors of "Ninja Warrior Russia" demonstrated physical strength and athletic performance befitting a sports giant like Russia, wowing the production staff and participants of other local SASUKE productions.
In 2018, "American Ninja Warrior," the first SASUKE program produced outside Japan, will begin its tenth season, while "Ninja Warrior UK " and "Australian Ninja Warrior" will enter their fourth and second seasons, respectively. A truly global phenomenon, the SASUKE format is celebrating multiple ongoing successes while continuing to welcome new members to the family.
 


TBS International Program Sales official Facebook page
TBS International Program Sales official Twitter account


■ About Tokyo Broadcasting System Television, Inc. (TBS)
With over 50 years of experience licensing programming overseas, Tokyo Broadcasting System Television, Inc. (TBS) has distributed programs of all genres – dramas, anime, documentaries, formats, movies – totaling several tens of thousands of hours of programming in over 160 countries worldwide and has firmly established its presence as a major content provider in the global arena. TBS is one of the most innovative broadcasters in creating variety formats, having licensed nearly 200 localized versions with several thousand episodes being produced including global hits like America's Funniest Home Videos, Takeshi's Castle/MXC, Sasuke/Ninja Warrior, etc. Looking ahead, TBS aims to further raise its profile overseas by expanding sales around the world of TBS hit shows and take advantage of new opportunities in the digital market place.