Brain Survivor
ブレイン・サバイバー   브레인 서바이버   腦力激盪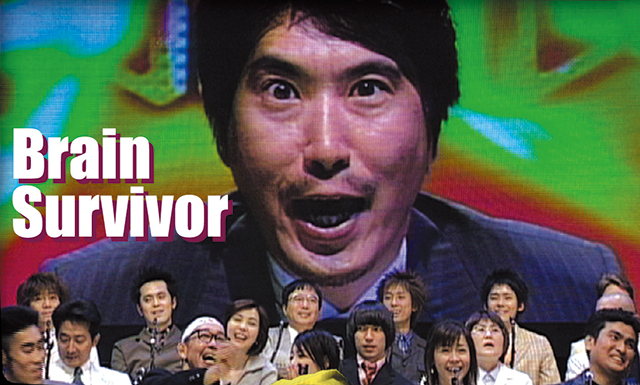 Brain Survivor is the ultimate test of perception and memory. The studio contestants are bombarded with challenges and have very little time to answer. Each round involves different challenges and the elimination of competitors. The longer the game goes, the more difficult it becomes. To win requires concentration, great skill and the ability to perform under intense pressure. Who will be the next....BRAIN SURVIVOR?

★Airing on Nickelodeon USA as "BrainSurge"
★Airing on Discovery Kids Latin America as "Veloz Mente"
★Nominated for a 2012 Daytime Emmy.
---
놀라 운 암기 능력과 감지 능력을 필요 로 하는 게임 「 브레인 서바이버 」 .
참가자들은 단시간에 차례차례 난해한 문제에 도전한다. 각 라운드는 각각 다른형식의 게임으로 진행되며, 그 문제를 풀지 못하는 사람은 차례차례 탈락한다.
문제에 답해 살아남기 위해서는 뛰어난 집중력과 반사신경이 필요하다. 또한,게임에 대한 중압감을 극복하며 각 게임에 도전해야 한다.
---
需要超強的記憶力與查覺能力的遊戲,「腦力激盪」。參賽者們必須在極短的時間內,一道又一道的破解接二連三而來的難題。每一回合都有不同型式的遊戲參賽者必須全數破解,無法過關的人都將一一被洮汰。想要撐到最後的必須要有過人的集中力,反射神經,以及超強的抗壓力,俱備以上特點努力不懈的持續挑戰各遊戲。