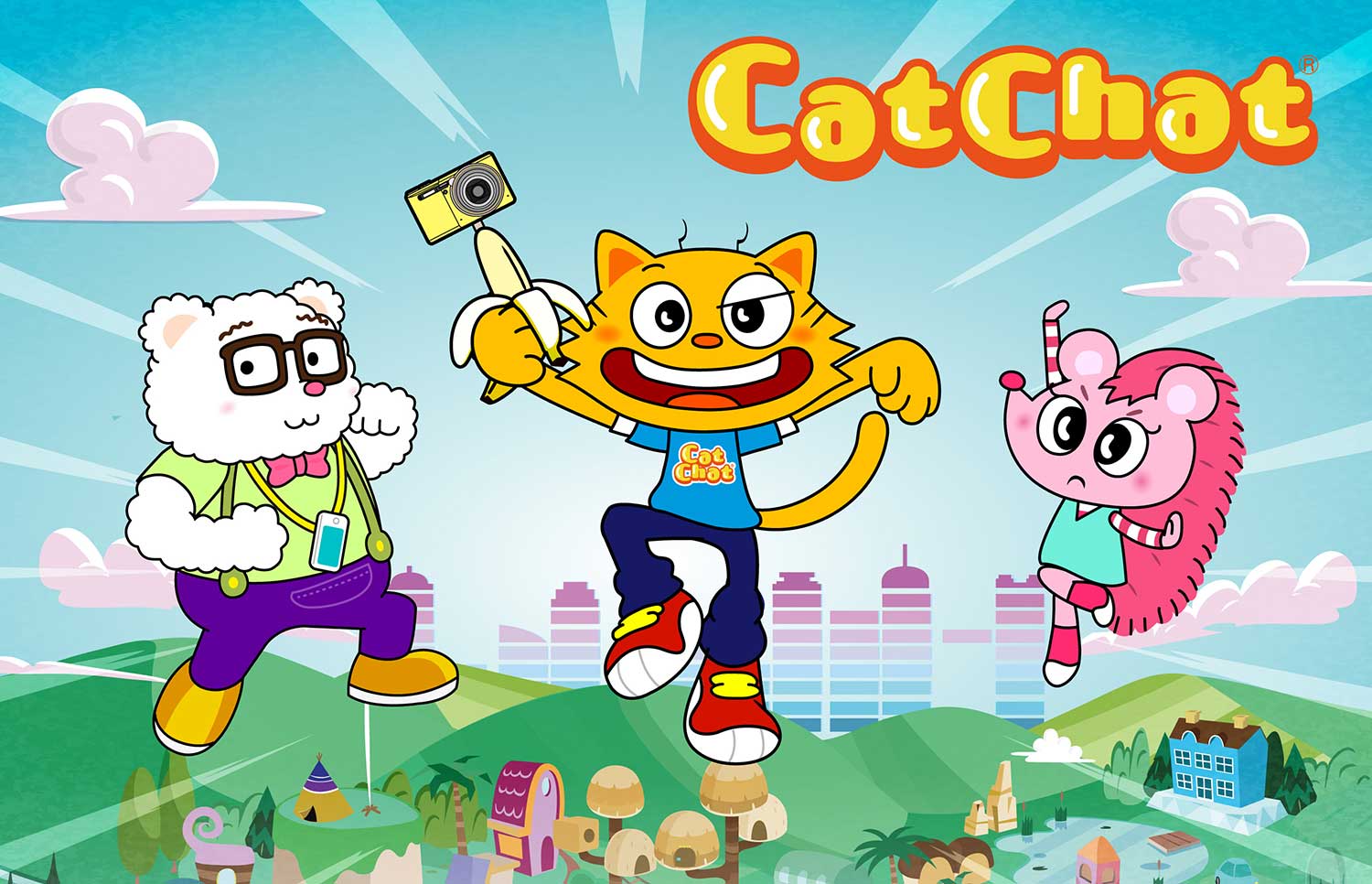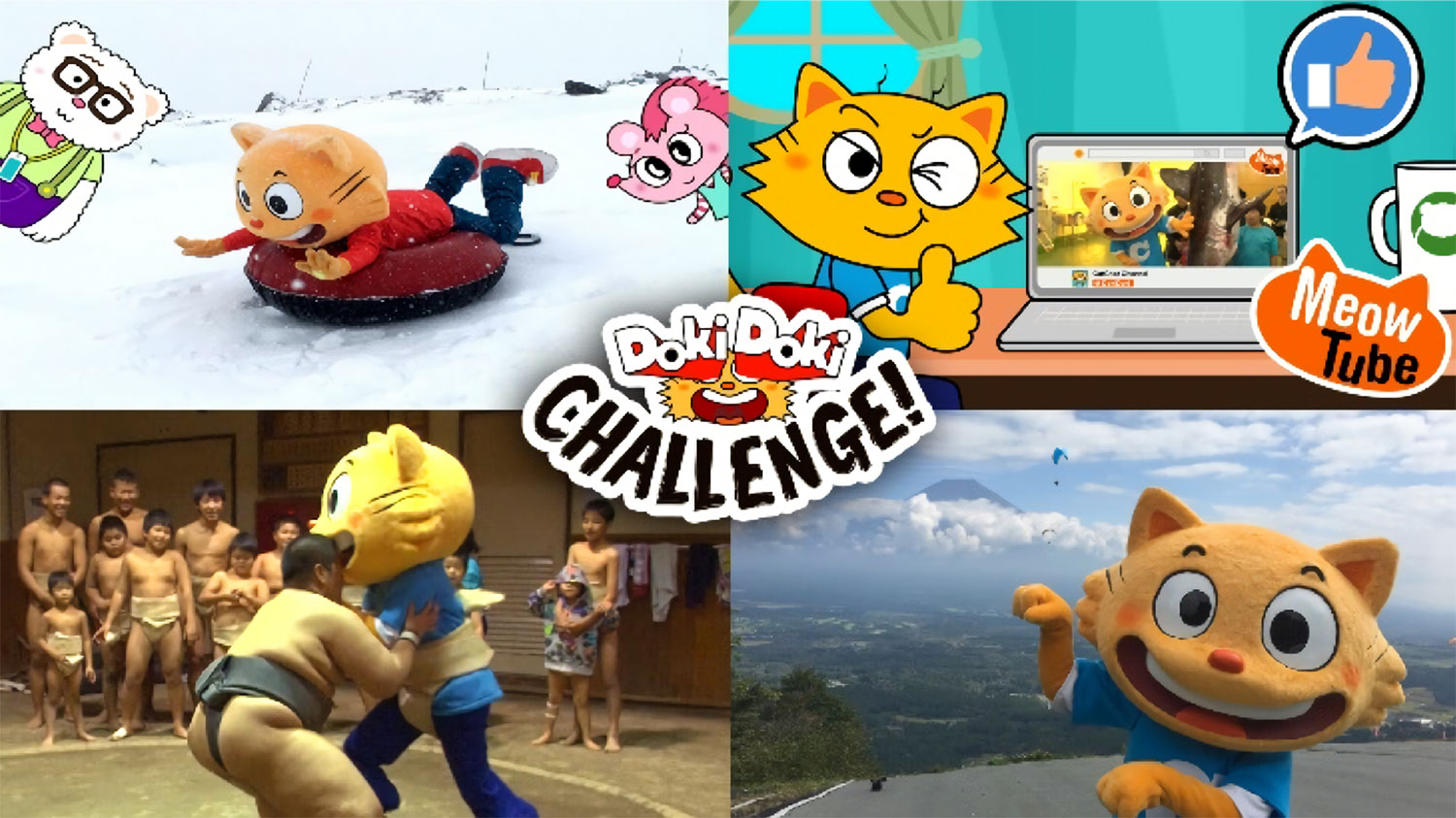 Episode / Duration
Eps 16 15 min × 16 eps
"MeowTube" videos (for social media)] 25 sec × 14 eps
Curious and adventurous, CHAT is aiming to become the top star on "MeowTube." With help from his friends FLUFFY (polar bear) and SPICY (hedgehog), CHAT explores different parts of Japan and takes on unique and daring activities, to create an exciting MeowTube video that will garner the most 'LIKES' !
CHAT's challenges also introduce a variety of Japanese food, culture and activities, to engage family viewers of all ages. Hybrid live-action/anime edu-travelogue series.
---
호기심 왕성하고 모험을 좋아하는 고양이 캣은 미유투브에서 인기톱이 되는것이 꿈이다. 친구 플러피(흰곰)와 스파이시(고슴도치)의 도움을 받으며 캣은 일본각지역을 탐험하고 두근두근한 챌린지에 도전하며 최고의 미유투브 동영상을 촬영해간다. 다종다양한 일본의 음식과 문화, 활동적인 것들이 많이 등장한다. 가족모두가 즐겁게 시청할 수 있는 교육기행프로그램시리즈. 실사와 애니메이션의 하이브리드 구성이다.
---
好奇又好動的CHAT最大的夢想就是成為《MeowTube》上的名人!在朋友們,機械達人FLUFFY和聰明機智SPICY的幫助下,CHAT勇闖到了日本,準備挑戰各種新奇刺激的活動。目標只有一個:拍下令人驚艷的影片,然後上傳到《MeowTube》贏取大家的「贊」!
CHAT也將會通過他的挑戰來介紹各式各樣的日本美食,文化及活動,是個適合全家大小一起觀看的節目。含真人與動畫影像的教育性旅遊節目。