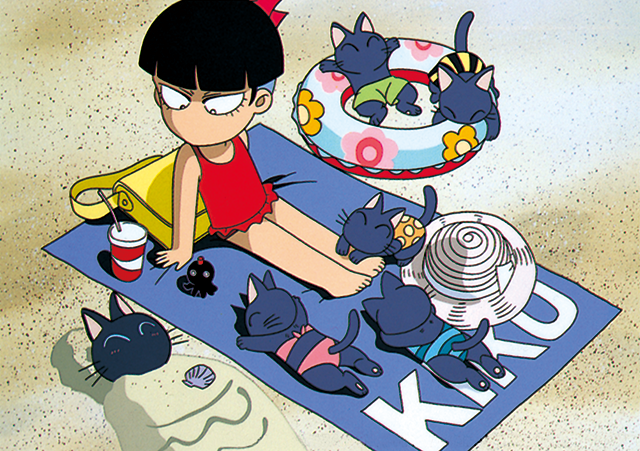 Broadcast Date
1996.10.5 - 1997.3.29
Episode / Duration
51 episodes 30 min. x 51 eps.
Sugar and spice and everything nice, that's what little girls are made of....well, except for this little girl. Take a liberal dose of smarts, stir in a cup of spunk, a heaping spoonful of independence, a whole lot of attitude and you get... KIKO: An adult mind in a five year old's body. She cooks, she cleans, she does the shopping, she operates complex machinery, she sculpts works of art, she's a Bonsai master- basically, she can do it all. The only problem is she still gets treated like a kid. And, boy, does it bug her! Kiko befuddles her father, mystifies her mother and terrifies her teacher. Other adults that Kiko meets consistently underestimate her, at their peril. Sure, she has friends her own age, but everyone knows that she's clearly in a league of her own. Even her nervous cat senses it.
---
주인공 기코는 사미다레 유치원에 다니는 4살박이 유치원 생. 애니메이션계의 역사를 뒤엎을 정도로 말수가 없는 기코 는 엄마가 일어나기도 전인 아침 4시 반에 기상. 혼자서 몸 치장을 끝내고 아빠의 도시락까지 만들고 더욱이 심부름은 어른 뺨칠 정도로 완벽하다. 기코가 다니고 있는 사미다레 유치원에서도 4살짜리 어린아이 답지 않은 기코의 모습에 신참 메구미 선생님은 당혹해 하는데 …….