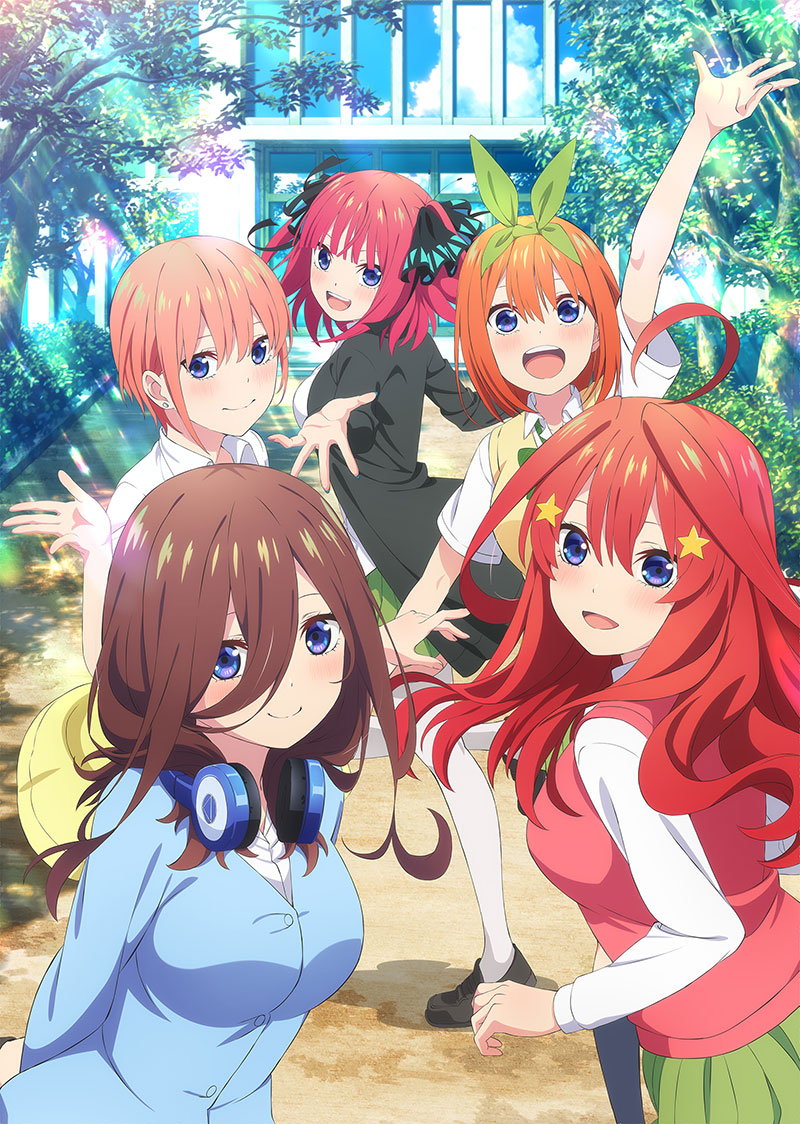 Broadcast Date
2023.9.2 / 9.9
Episode / Duration
30min × 2eps
Featuring new, original episodes, not shown in the anime series, delving into the unspoken emotions of each sister.
Futaro, a part-time tutor, has taken on the task of guiding the Nakano sisters—quintessential beauties who are on the brink of flunking out of school and despise studying—until their graduation. With only six months left of their high school lives and the final summer vacation about to commence, he decides to take a break from his tutoring job during the summer break to focus on exam preparation.
While the quintuplets are disheartened by their inability to see Futaro, an unexpected phone call from him turns everything around! A 500% adorable romantic comedy, the summer vacation edition!