NADA SOU SOU - Tears for You -
涙そうそう   눈물이 주룩주룩   淚光閃閃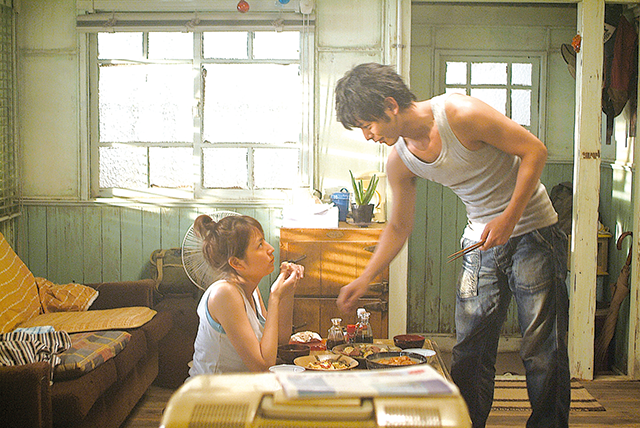 Broadcast Date
Japan Release: 2006.9.30
Episode / Duration
118 min.
Director
Scenario Writer
Cast
Satoshi Tsumabuki (妻夫木聡)
Masami Nagasawa (長澤まさみ)
Kumiko Aso (麻生久美子)
Takashi Tsukamoto (塚本高史)
Tatsuya Nakamura (中村達也)
Tomi Taira (平良とみ)
Aiko Morishita (森下愛子)
Nao Omori (大森南朋)
Eiichiro Funakoshi (船越英一郎)
Isao Hashizume (橋爪功)

The story is based on a million seller ballad, "NADA SOU SOU."
Cry as I may, my feelings for you keep pouring out endlessly. The tears and emotions that remain forever in our hearts will enfold the world. This is a touching story of the love between two step-siblings born in Okinawa, and made painful by the realization that they can never be together. The details of their history are played out under the blue skies of Okinawa. The years Yotaro and Kaoru spent together were limited, but the days were filled with laughter and tenderness.