Whistleblower
七つの会議   일곱개의 회의   七個會議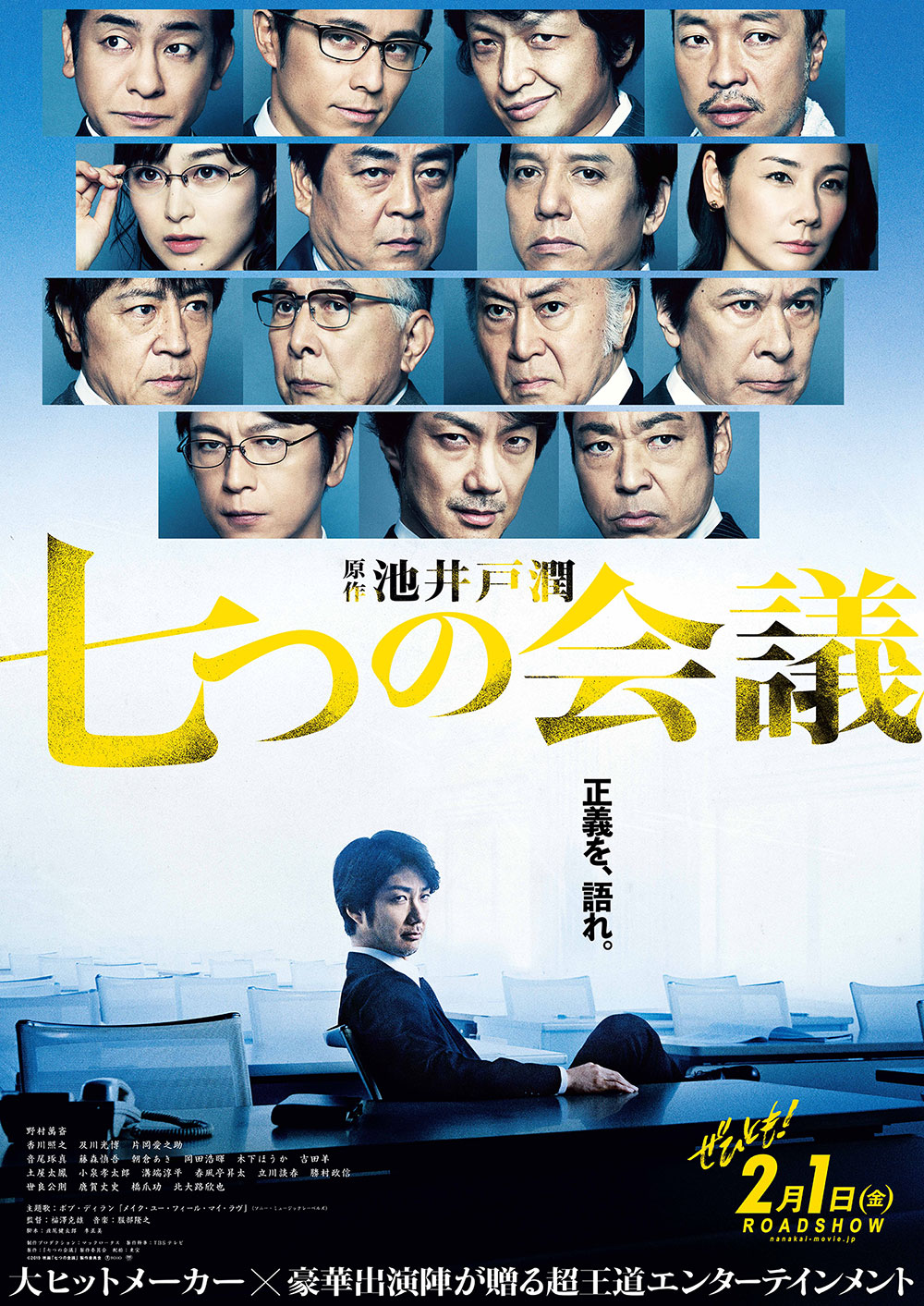 Broadcast Date
JP Release 2019.2.1
Episode / Duration
119 min
Director
Cast
Mansai Nomura (野村萬斎)
Teruyuki Kagawa (香川照之)
Mitsuhiro Oikawa (及川光博)
Ainosuke Kataoka (片岡愛之助)
Takuma Otoo (音尾琢真)
Shingo Fujimori (藤森慎吾)
Aki Asakura (朝倉あき)
Kohki Okada (岡田浩暉)
Houka Kinoshita (木下ほうか)
Yo Yoshida (吉田羊)

Harashima, the #2 section chief was shocked to learn he would be replacing the #1 sales section chief Sakado, who was charged with abuse of powers on Yasumi, a known slacker by the entire section. . This however, was the entrance to the unimaginable dark secret of the company…

Original Novel: Jun Ikeido "Nanatsu No Kaigi"
---
어느날, 중견 제조업체 ・ 도쿄건전의 엘리트 사카도(가타오카 아이노스케)가 「게으른 사원」 야스미(노무라 만사이)의 나태함을 질책한것이 이유가 되어 파워 하라스먼트문제가 제기되면서 부서이동 처분이 내려진다.
만년 2인자에 안주했던 하라시마(오이카와)가 새로운 과장으로 부임하지만 그곳에는 상상을 초월한 비밀과 어둠이 도사리고 있었다.
---
有一天,製造電機的中堅企業、東京建電的精英課長坂戶(片岡愛之助)因叱責「吊兒郎當公司職員」的八角(野村萬齋) 不好好工作,而背負着職場暴力的罪名被調到別的部門。
工作業績平平一直都被認爲第二名的原島(及川光博) 接替了課長的職務,不過那裡竟有被隱瞞的令人驚異的秘密和陰謀。