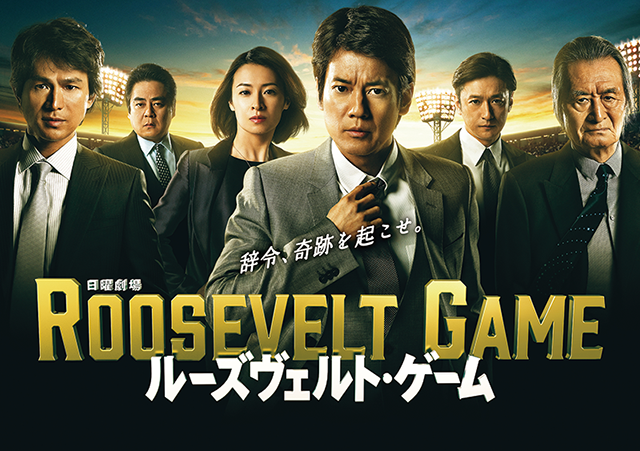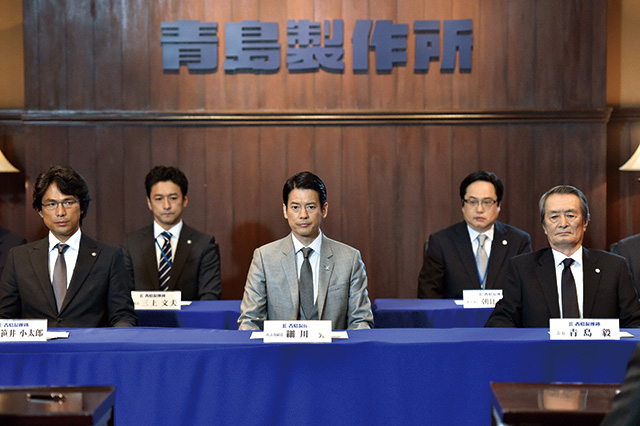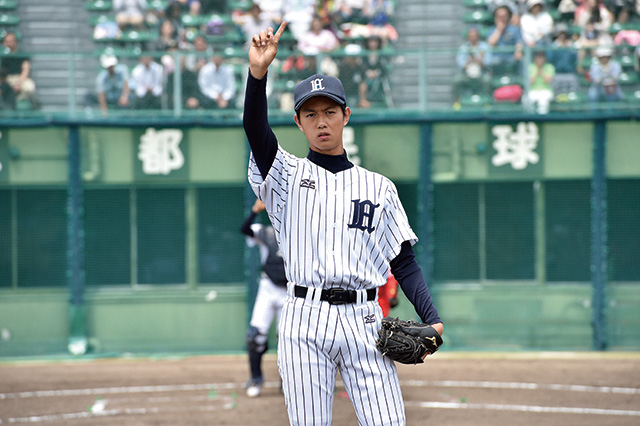 Broadcast Date
2014.4.27 - 2014.6.22
Episode / Duration
9 episodes 85 min x 1 ep / 70 min x 3 eps / 60 min x 5 eps
Scenario Writer
Hiroyuki Yatsu (八津弘幸)
Masahiro Yamaura (山浦雅大)
Nobuko Nishii (西井史子)

Cast
Toshiaki Karasawa (唐沢寿明)
Rei Dan (檀れい)
Yosuke Eguchi (江口洋介)
Tsutomu Yamazaki (山崎努)
Kanji Ishimaru (石丸幹二)
Asuka Kudo (工藤阿須加)
Ryuta Mine (峰竜太)
Dansyun Tatekawa (立川談春)
Mitsugoro Bando (坂東三津五郎)
Seiji Rokkaku (六角精児)

"The most exciting baseball game score is 8 to 7!"
That's what former U.S. President Roosevelt once said.
Aoshima Works is a medium-size precision instruments maker. Forced to navigate the rough waves of an unforeseen recession and fierce competition among rival companies scratching for advantage, company men on the brink of bankruptcy strive to survive by orchestrating a miracle reversal called the "Roosevelt Game". Written by Jun Ikeido, author of a novel by the same name, and following his best-selling "Naoki Hanzawa". A comeback story for the never-say-die working man.
---
「야구에서 가장 재미있는 게임스코어는 8대 7이다!」
야구를 사랑한 루즈벨트 대통령은 이렇게 말했다.
드라마의 무대는 중견 정밀기기메이커 아오시마제작소. 뜻하지 않았던 불황의 파도와 동종업계와의 격렬한 견제 공방전으로 도산위기에 몰린 회사를 지키기 위해 남자들은 기적의 역전극「루즈벨트 게임」을 일으킬 수 있을까? 한자와 나오키를 잇는 이케이도 준 원작의 동명소설을 드라마화했다.
결코 포기하지 않는 샐러리맨들이 선사하는 역전드라마.
---
棒球裡最有趣的比分當屬是8比7的時候!
喜愛棒球的羅斯福總統曾說過這句話。
故事是以中堅精密器材製造公司青島製造所為背景描述因無法預期的產業不景氣而導致同行業你爭我奪的情況。為了保衛在倒閉邊緣的公司,故事中的男人們如何力爭上游創造出奇蹟似的宛如羅斯福遊戲裡指的大逆轉呢?繼半澤直樹,池井戸潤氏原作的同名小說真人化連續劇,匯集了有志者事盡成的上班族精神的奇蹟逆轉物語。