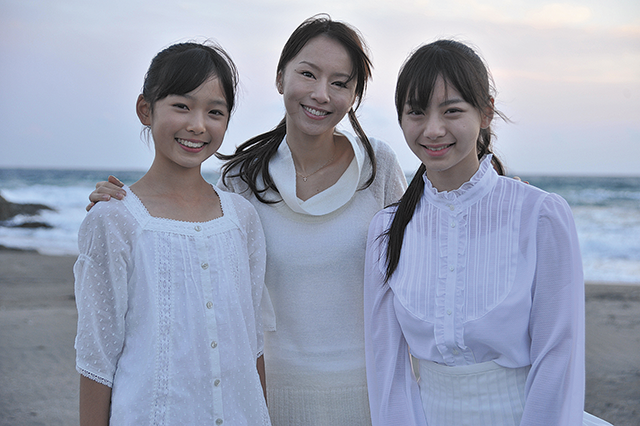 Broadcast Date
2008.11.24 - 2009.2.20
Episode / Duration
60 episodes 30 min. x 60 eps.
Scenario Writer
Kiyomi Fujii (藤井清美)
Kei Watanabe (渡辺啓)
Yuko Matsuda (松田裕子)

Cast
Ami Suzuki (鈴木亜美)
Koutaro Tanaka (田中幸太朗)
Sou Sakamoto (坂本爽)
Sayaka kaneko (金子さやか)
Tsutomu Osabe (長部努)
Nao Ogino (荻野なお)
Rio Yamashita (山下リオ)
Ayame Goriki (剛力彩芽)
Sae Miyazawa (宮澤佐江)
Harumi Inoue (井上晴美)

Minami is a deaf girl who, through sign language, tries to relate herself to her first love, Kaiji, and in so doing nurtures their puppy love for one another. In the process, Minami begins to develop an unrealistic desire to "hear Kaiji's voice". In response, Kaiji swears to Minami that he will "be her ears for her". Alas, they are too young to keep to their promise… This is a beautiful but painful love story of the 15 long years of their unforgettable first love and family ties.