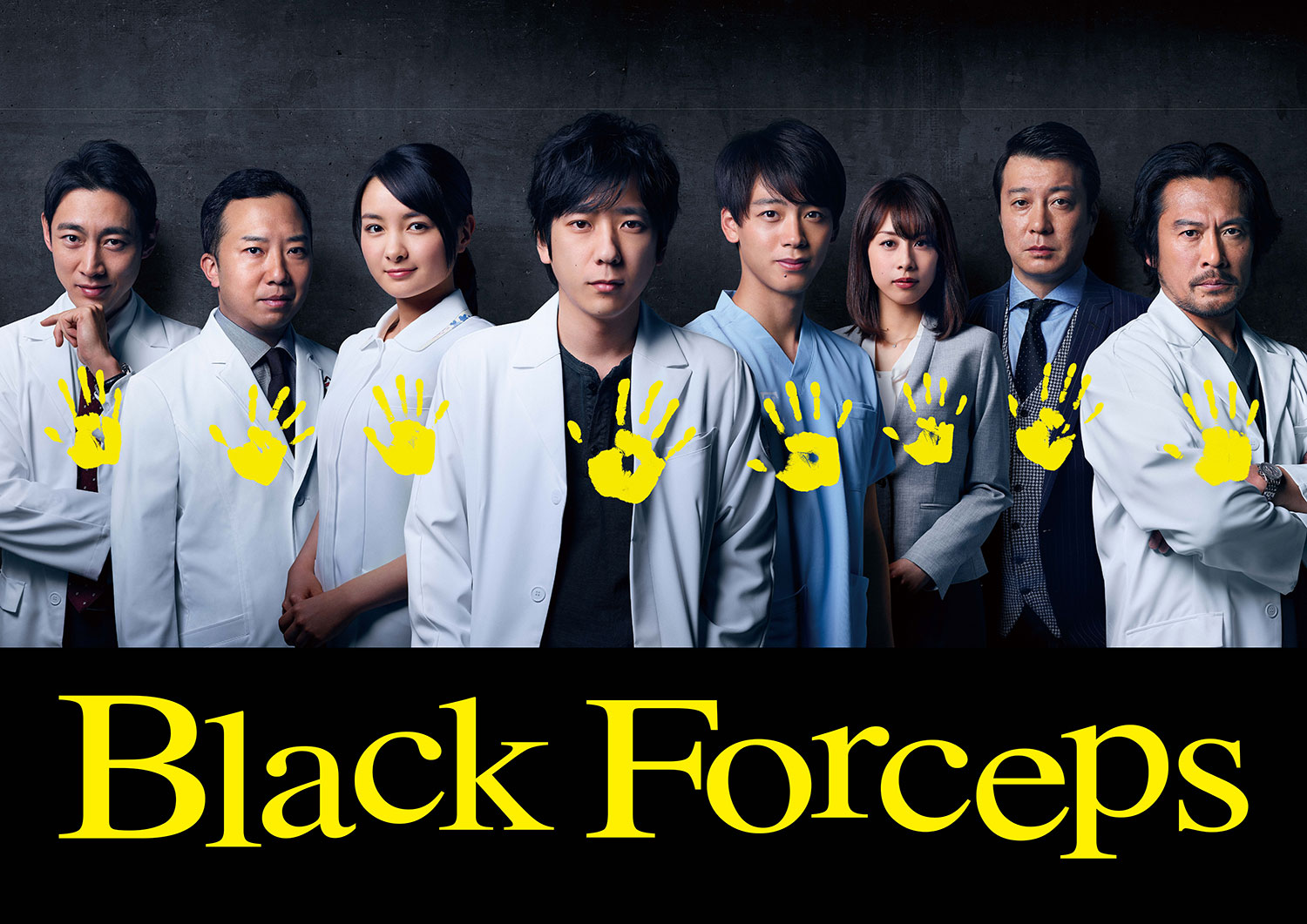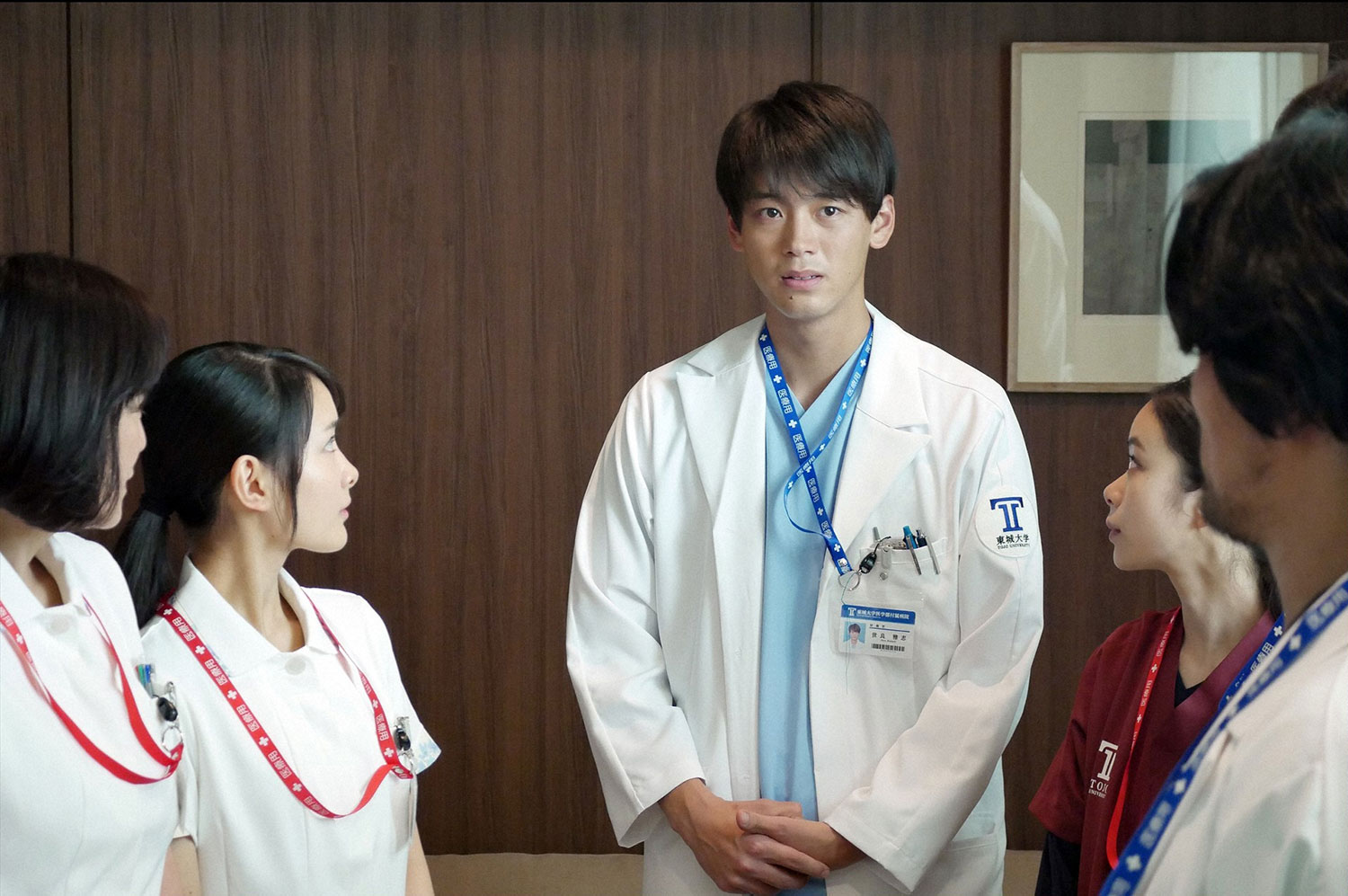 Broadcast Date
2018.4.22 - 2018.6.24
Episode / Duration
10 episodes 85 min × 2 eps / 80 min × 1 ep / 75 min × 1 ep / 60 min × 6 eps
Scenario Writer
Cast
Kazunari Ninomiya (二宮和也)
Ryoma Takeuchi (竹内涼真)
Wakana Aoi (葵わかな)
Satoshi Hashimoto (橋本さとし)
Misuzu Kanno (神野三鈴)
Shuri (趣里)
Kohki Okada (岡田浩暉)
Kanro Morita (森田甘路)
Yusuke Yamada (山田悠介)
Sae Okazaki (岡崎紗絵)

A medical thriller based on Takeru Kaido's novel, Black Forceps 1988, protagonist Seishiro Tokai is a surgical genius whose perfect operational success rate has earned him the monikier, "The Demon of O.R." at the Tojo University Hospital, a name that also points to his overbearing and solitary personality. He is countered by a rookie physician, Gonta Takashina, who comes to the hospital from a different medical university advocating hard for cutting edge medical technology that promises to render individual differences in surgical skill obsolete and level the playing field among surgeons. Naturally, a battle brews Takashina and Tokai who is adverse to the idea of machines taking over surgical procedures, particularly with regard to cardiac surgery. Tokai also confronts a powerful university hospital system that is rife with jealousies and political intrigue, and seeks to expose a hidden past and new technology corruption scandal in this highly entertaining medical drama.
---
원작은 가이도 타케루의 소설「블랙 페앙 1988」
수술성공률 100%를 자랑하고"수술실의 악마"라 불리우는 고고한 천재외과의 도카이 세이시로는 도죠대학병원에 근무하는 안하무인 외과의사다.
한편, 타대학출신의 신참의사 다카시나 곤타는「외과의사의 기술을 전혀 필요로 하지 않는」최신의료기구의 사용을 추진하려고 한다. 기량에 좌우되지 않고 누구라도 사용할 수 있는 심장수술용 의료기구에 외과의로서 수술공정의 일부를 기계에 맡기는 것에 반대하는 도카이의 싸움이 시작된다. 도카이는 질투가 소용돌이치는 대학병원이라는 거대한 조직과 맞서며 신기술 도입을 둘러싼 갖가지 부정과 은폐된 과거를 폭로해간다. 통쾌한 의료엔터테인먼트 드라마.
---
本劇改編自海堂尊暢銷小說《黑色止血鉗1988》。故事主角爲手術成功率100%,擁有"手術室惡魔"之稱的天才外科醫生、渡海征司郎,渡海在東城大學附屬醫院工作,個性常視旁人無睹且孤傲。
另一方面,出身別的大學的新任醫生、高階權太正積極推進「完全不需要外科醫生技術」的最新醫療器具。
渡海以外科醫生的立場堅決反對醫院引進這種不看外科醫生技術好壞,誰都能操作的最新心臟手術專用醫療器具,而開始展開鬥爭。渡海與陰謀和嫉妒旋渦的大學附屬醫院這巨大的機構搏鬥,曝露出了導入該新型醫療器具的各種不正當行爲以及曾被隱瞞的過去。
本劇為一部痛快的醫療娛樂劇。