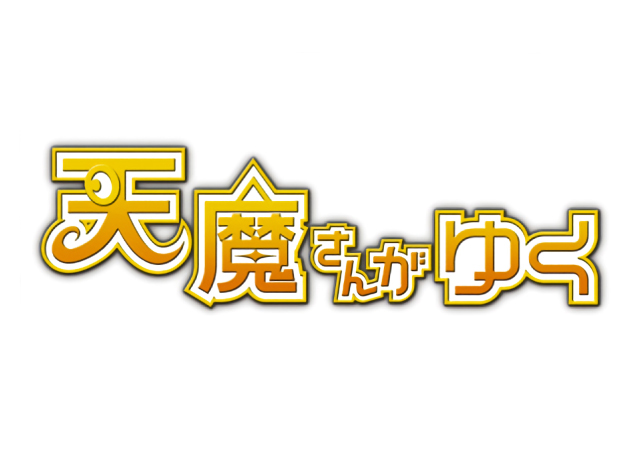 Broadcast Date
2013.7.15 ~ 2013.9.23
Episode / Duration
10 episodes 30 min. x 10 eps.
Scenario Writer
Cast
Tsuyoshi Domoto (堂本剛)
Haruna Kawaguchi (川口春奈)
Sarutoki Minagawa (皆川猿時)
Serina (芹那)
Taro Kamakura (鎌倉太郎)
Hiroyuki Morisaki (森崎博之)
Jiro Sato (佐藤二朗)

An extremely fearful youth, Tenma Hokai, grudgingly runs a ghost extermination agency only because he hails from a long genealogy of those with special abilities to communicate with spirits. When a request comes in, he and his company colleagues strap on special devices and head for the haunted sites in what is a Japanese version of Ghostbusters. Or so one would hope. But alas, the weak-nerved Tenma can hardly bear the thought of encountering ghosts and tries instead to hear their grievances and rectify the problems that keep them in the corporal world, even through gentle persuasion. Meanwhile, Tenma must contend with a lady who follows him around, speak to his deceased father through dreams, a bothersome detective, a parade of quirky clients and spirits in what is far from a tale of horror but rather a hilarious comedy with comical interplay that also delivers a serious treatment on the meaning of "life" in a completely original drama.
---
무서움을 타는 청년 호카이 텐마는 선조대대로 유령과 이야기하는 특수능력을 가지고 있어 대 대로 유령퇴치회사를 어쩔수 없이 운영하고 있다. 의뢰가 들어오면 손으로 만든 유령퇴치기계 를 장비해 사원과 함께 현장으로 향하는 일본의 고스트버스터즈! 이라 부르고 싶지만…. 기가 약한 텐마는 유령과 만나는것부터 고생이 이만저만이 아니다. 결국, 유령의 이야기를 듣고 한 을 풀어주거나 유령을 설득해서 해결해 간다. 텐마를 뒤쫓는 누나, 텐마와 꿈에서 대화하는 돌 아가신 아버지, 텐마를 캐는 형사, 개성 강한 의뢰인, 유령과의 코믹한 모습등 단순한 호러가 아닌 웃음이 가득한 코미디를 곁들여「생명」이라는 테마을 진지하게 전하는 오리지널 드라마.
---
超怕鬼的少年「法界天魔」,卻因擁有代代相傳可以和幽靈溝通的特殊能力而被迫經營抓鬼公司。每次客人的依賴案件進來,他就會帶著自創的抓鬼武器行頭和他的員工一起到現場退散幽靈…但是超級怕鬼的他每次遇到幽靈總飽受折騰。到最後,武器沒有用到,反而變成幽靈們的心靈輔導。在劇中天魔有著煩人的仰慕者,和他在夢裡對話的爸爸,跟蹤他的刑警。和各式各樣的依賴人和幽靈們所組成的以生命為主題的笑容滿載恐怖喜劇。