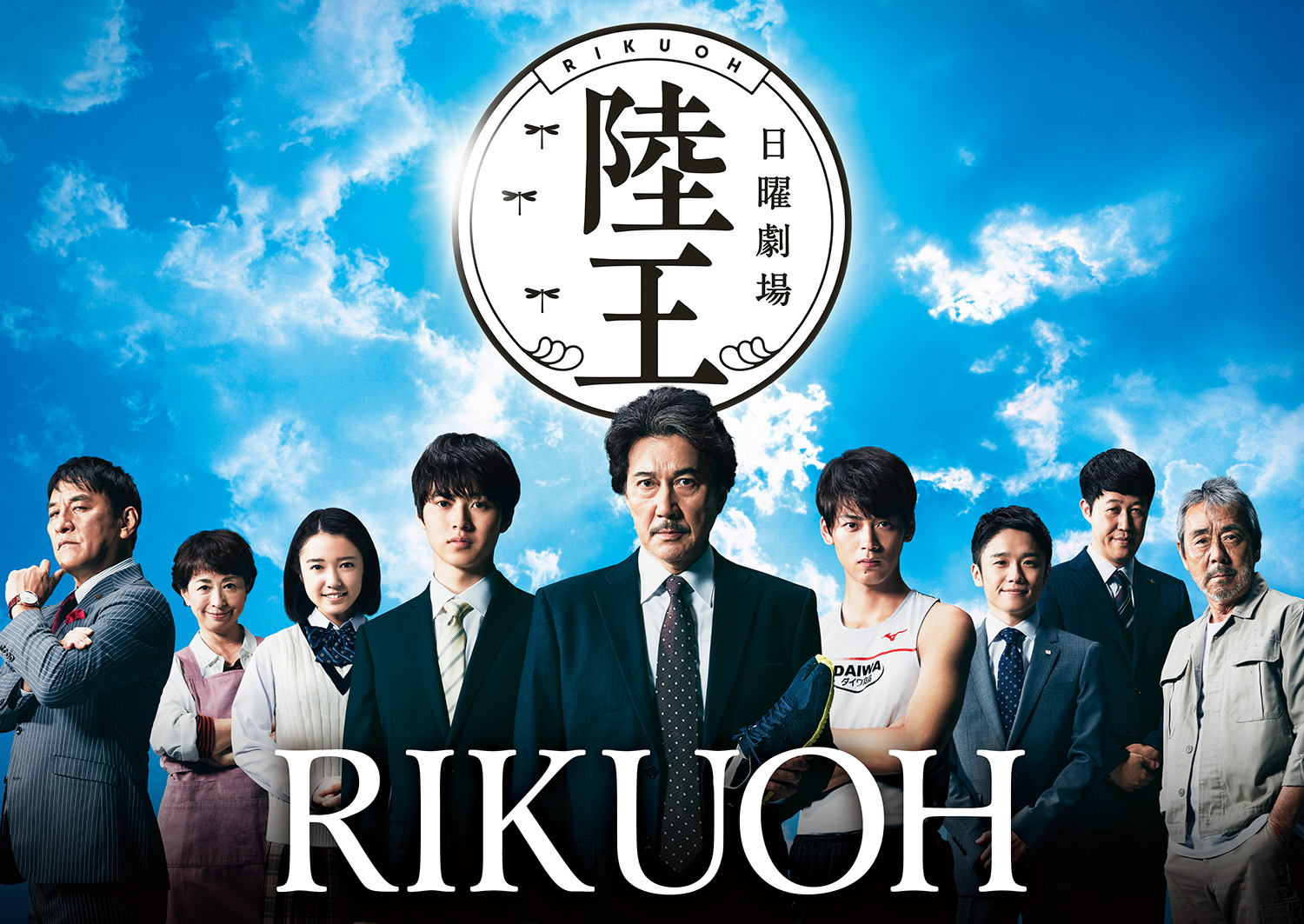 Broadcast Date
2017.10.15 - 2017.12.24
Episode / Duration
10 episodes 120 min × 1 eps / 90 min × 1 eps / 85 min × 2 eps / 75 min × 2 eps / 60 min × 4 eps
Scenario Writer
Cast
Koji Yakusho (役所広司)
Kento Yamazaki (山﨑賢人)
Ryoma Takeuchi (竹内涼真)
Mone Kamishiraishi (上白石萌音)
Shunsuke Kazama (風間俊介)
Takuma Otoo (音尾琢真)
Masato Wada (和田正人)
Gaku Sano (佐野岳)
Toru Baba (馬場徹)
Haruka Uchimura (内村遥)

Dramatization based on the novel "RIKUOH" by Jun Ikeido. Koichi Miyazawa is the CEO of the longstanding company which manufacture tabi(traditional Japanese socks). Due to a decrease of demand for tabi thesedays, the Company, Kohazeya, has fallen upon hard times. For the company's survival, Miyazawa strikes upon the idea of creating a new type of running shoe that utilizes "tabi" making techniques to make the user feel as if running in bare feet. But the road ahead for a cash-strapped local company with a small staff is steep, and Miyazawa runs into continuous roadblocks only to be saved time and time again by those around him. Will he succeed in launching his running shoe and saving his company? Follow Miyazawa in this uplifting tale of economic revitalization.
---
이케이도 준 원작의『육왕』의 드라마화. 전통 타비(일본 버선)업체「고하제야」의 4대째 사장 미야자와 코이치는 해마다 줄어드는 타비의 수요로 자금난에 고민하며 하루하루를 보낸다. 신규사업없이는 앞으로 회사의 존속자체가 위태로울것이라는 위기감에 신규사업참가를 검토하기 시작한다. 그 사업은 타비제조로 지금까지 쌓아온 기술을 살려"맨발감각"을 추구한 런닝슈즈의 개발이었다.
하지만, 종업원 수도 적은 지방영세기업에 있어 그것은 고난의 길이었다. 몇번이나 좌절하는 미야자와였지만 그때마다 주변의 도움을 받는다. 과연 런닝슈즈의 개발은 성공할 것인가? 거기에「고바세야」의 미래가 있을까!? 감동의 기업회생스토리.
---
池井戶潤原作『陸王』改編的電視劇。
老舖子日本式二趾襪生產廠家「小鉤屋」第四代社長宮澤紘一,因日本式二趾襪的需求年年變細,而度過著為籌錢苦惱的日月。因為如果不開展新事業,別說是擴大公司規模,就連公司的生存都面臨困難。宮澤開始考慮拓展新的領域。而他準備開展的新項目是活用日本式二趾襪製造技術開發具有"裸足感"的新式跑鞋。
然而,對於一個只有二十幾個員工的地方小企業來說,這無疑是一條艱難的道路。雖然宮澤幾經挫折,不過每次都被周圍幫助救起。跑鞋的開發能不能成功?「小鉤屋」的未來將會如何?這是感動的企業再生故事。