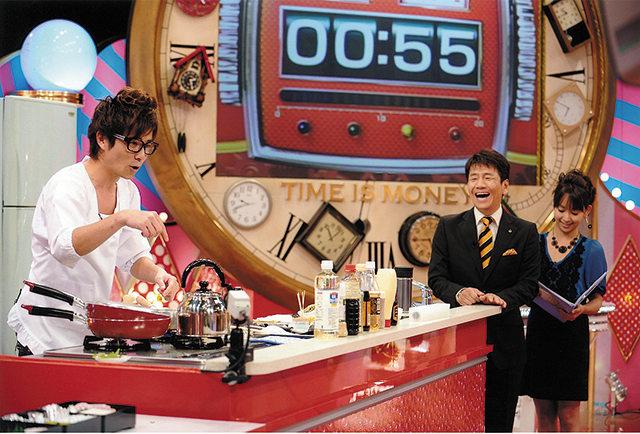 Episode / Duration
13 eps 13 eps
60 min series
Modern people leading busy lives, this is the show for you! Please tell us what you would like to do in shorter time, then we will teach you the techniques that will enable you to achieve it.

For example, we will teach you how to;
- Cook a gorgeous dinner for your family in 20 minutes!
- Get your three children up and ready for school in 5 minutes!
After you watch this show, we promise you will be able to have two additional hours a day!
---
바쁜 현대인에게 필수! 하루 두시간을 버는 시간단축 정보오락프로그램.
「시간이 걸려서 곤란하다!」 「좀 더 시간을 단축시키는 방법이 없을까. . . 」라고생각한 적 없습니까? 그런 여러분에게 알려드리는 「시간단축생활가이드 쇼」.
일상생활중의 「시간을 단축하는 테크닉」을 소개합니다!
이 프로그램을 본다면 이런 일이 가능합니다.
・20분으로 성대한 저녁음식을 만든다!
・아침 단 5분만으로 3명의 아이들을 깨우고 준비시킬 수 있다!
---
忙碌的現代人一定要收看!一天可以因此最多節省2小時,提供如何縮短時間提高效率的情報型綜藝節目。
您是否有過這樣的念頭「苦惱因為要花太多時間!」「真希望有一些祕傳絕招可以在短時間來完成某些事..?」《時短檢証之生活指南》將滿足您的需求,節目介紹給您日常生活當中「用最短的時間完成」的絕技!
只要收看本節目您就可以:
·在20分鐘內作出一桌豪華晚餐!
·每天早上只需要花5分鐘就可以把3個孩子叫醒並讓他們準備好出門上學!