ATARU:THE FIRST LOVE&THE LAST KILL
劇場版ATARU - THE FIRST LOVE & THE LAST KILL -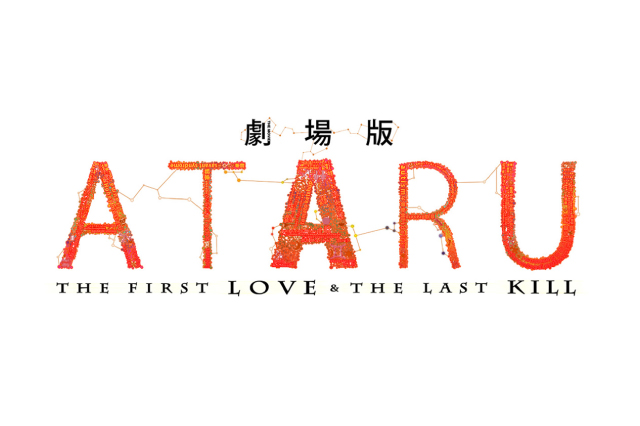 Broadcast Date
Japan Release: 2013.9.14
Episode / Duration
119 min.
Director
Scenario Writer
Cast
Masahiro Nakai (中居正広)
Kazuki Kitamura (北村一輝)
Chiaki Kuriyama (栗山千明)
Maki Horikita (堀北真希)
Yuta Tamamori (玉森裕太)
Tetsushi Tanaka (田中哲司)
Kyusaku Shimaga (嶋田久作)
Seiji Chihara (千原せいじ)
Yasuhi Nakamura (中村靖日)
Ken Shonozaki (庄野崎謙)

New York. Ataru belongs to the Savant Program Branch of the FBI, which has just been hit by an explosive. Meanwhile, similar tactics have been used to blow up electric rail lines in Tokyo. Wheelchair-confined chief of the Tokyo Metropolitan Police, Akiho Hoshi, has just put agent Sawa and his team at the First Investigative Division on the case when Larry and Ataru appear on the investigation headquarters. According to Larry, the two bombing plots originated from a financial business zone in London, orchestrated via server by a computer virus dubbed "Wizard". The virus was developed by a Brazilian-Japanese named Madoka with whom Sawa and his force had previously crossed paths as a suspect in a serial murder case. Like Ataru, Madoka bears traits similar to those of a savant and was also formerly an SPB candidate who had received training. The two remotely perpetrated bombings put the FBI and Tokyo Metropolitan Police Agency in hot pursuit of Madoka.
---
뉴욕 . 아타루가 소속되어 있는 FBI 의 SPB(Savant Program Branch) 가 누군가에 의해 폭파되었다 . 한편 도쿄에서도 같은 수법에 의해 전 차 송전선이 파괴되는 사건이 일어났다 . 휠체어를 탄 여관리관 호시 아키호의 지휘아래 사와 일행등 경시청 조사 1 과의 일원들이 수사에 임한다 . 갑자기 도쿄 수사본부에 라리와 아타루가 나타나고,라리에 의하면 두사건은 런던금융특구의 서버를 경유한 위저드라 불리는 컴 퓨터 바이러스가 원인으로 이 위저드를 개발한 것은 예전 사와팀에서 담당한 연속살인사건에 관여했다고 여겨지는 일본계 브라질인 마도 카라는 것이었다 . 마도카는 아타루처럼 서번트증후군을 닮은 증례를 지니고 있어 과거 아타루와 함께 SPB 에서 FBI 의 후보생으로 훈련을 받았다 . 두사건의 피의자인 마도카를 쫓기 위해 FBI 와 경시청의 합 동수사가 시작되었다.
---
「ATARU」所屬的FBI 組織 SPB( 意指有學者症候群屬認知障礙的一種但卻在某方面擁有超乎常人的能力) 遭不明人士的炸彈攻擊。同時,東京某電車的電線也以同樣手法被攻擊導致破裂。在坐輪椅的女管理官「星秋穂」的指揮下,「澤」的隊伍正搜查警視廳搜查一課每個細節中,突然,從東京搜查本部調來「RALLY」和ATARU 出現。據RALLY,這兩起事件的起因都是一種在倫敦金融特區的服務器裡叫Wizard 的電腦病毒所致。開發這病毒的人被懷疑是澤的隊曾負責的連續殺人事件案件中關鍵人物,日系巴西籍的「MADOKA」。
MADOKA 有著和ATARU 類似的症候群並在過去和ATARU 曾一起以FBI 的SPB 候補生訓練過。 就這樣, FBI 和警視廳開始協力搜查這兩起事件的首要嫌疑犯 MADOKA。