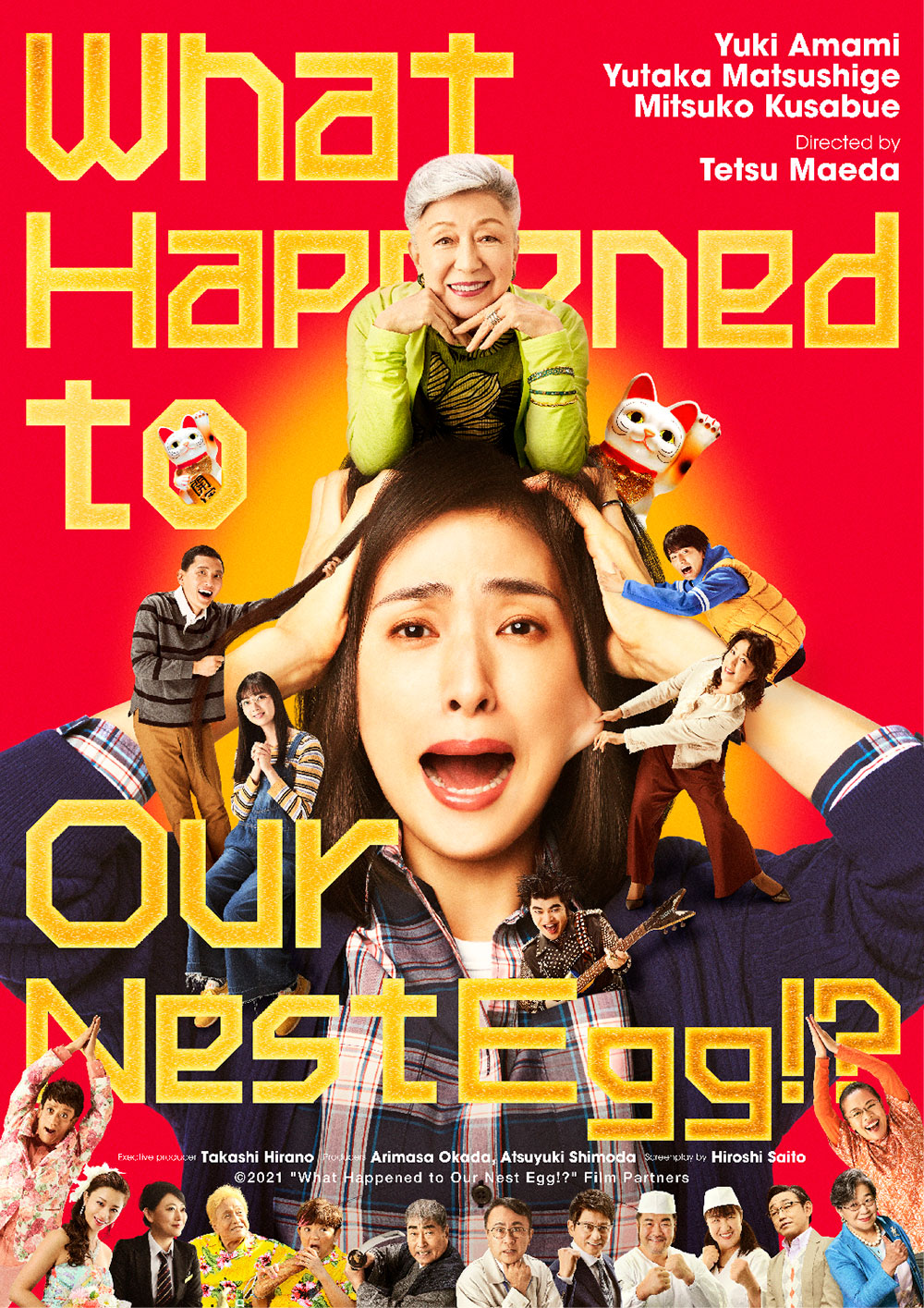 Broadcast Date
JP Release 2021.10.30
Episode / Duration
115 min
Director
Scenario Writer
Cast
Yuki Amami (天海祐希)
Yutaka Matsushige (松重豊)
Mitsuko Kusabue (草笛光子)

The 2015 best-seller novel by Miu Kakiya has been adapted to film by director Tetsu Maeda ("A Banana? At This Time of Night?"). As of April, 2020, the book has sold over 260,000 copies.
In Japan, it is said you need 20 million yen saved up for retirement. Though everyone has their worries about the future, not many openly talk about it. This film comically depicts this problem through the eyes of a respectable-looking family that's actually a bit dysfunctional.

The main character, Atsuko, is your average housewife who believes in frugality. She has a husband, Akira, who's quite clueless about the family budget, a daughter who works part-time, and a son in college. Though Atsuko had been saving up for retirement, she gets in an argument with her sister-in-law and her husband one day, and she ends up having to pay 4 million yen for her father-in-law's funeral. As if that's not enough, her husband's company goes bankrupt, she gets fired from her part-time job, her daughter wishes for a lavish wedding with her fiancé who's in a heavy metal band, and her big-spending mother-in-law moves in. The family's savings dwindle by the day.
Problems between husband and wife, parent and child, wife and mother-in-law, a child's marriage, a child moving out, caring for a parent, and funerals… These are all problems that everyone faces. As the family is hit by one dilemma after another, they struggle and torment themselves in order to overcome adversity.