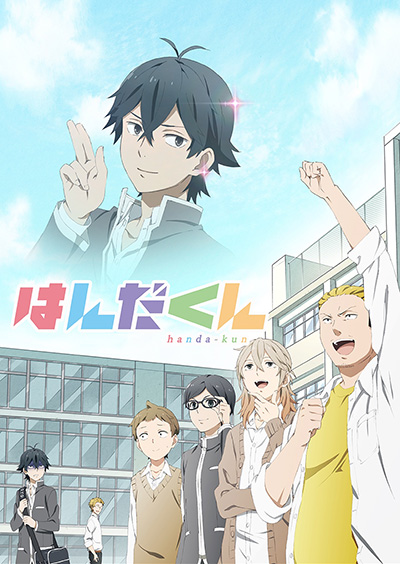 Broadcast Date
2016.7 -
Episode / Duration
12 episodes 30 min. × 12 eps.
Director
Scenario Writer
Michiko Yokote (横手美智子)
Mariko Kunisawa (國澤真理子)
Miharu Hirami (平見瞠)

Cast
Nobunaga Shimazaki (島﨑信長)
Tetsuya Kakihara (柿原徹也)
Kazuyuki Okitsu (興津和幸)
Yoshimasa Hosoya (細谷佳正)
Hiroki Yamashita (山下大輝)
Yuya Hirose (広瀬裕也)
Takuma Nagatsuka (永塚拓馬)

Handsome teenage calligrapher Sei Handa is worshipped by all his classmates as an aloof superstar… too bad Sei's inherent negativity makes him believe that everyone actually hates him...?! A youthful comedy of misunderstanding and melancholy unfolds in this hilarious prequel to "Barakamon"!
---
서예 대가의 아들로 자신도 그 업계에서 활약하는 고교서예가 한다 세이.
선뜻 다가가기 어려운 그의 모습에 학교에서는 고독한 카리스마로 주목을 받고 있지만, 한다 자신은 친구들이 자신을싫어하고 있다고 생각한다.
착각으로 시작되는 네거티브 청춘 개그코미디.
---
故事的主人公是有名書法家的兒子,自己本身也有著對書法極高才能,並在書法界非常活躍的有名高中生書法家-半田清。身為校內的風雲人物而理所當然地受到注目,然而對此卻毫不知情的半田清誤以為被大家討厭,常將他人的善舉善意曲解,卻意外得到一系列的善果反而添加自身的魅力。這是一部從會錯意開始,充滿自虐式笑料的青春校園喜劇。