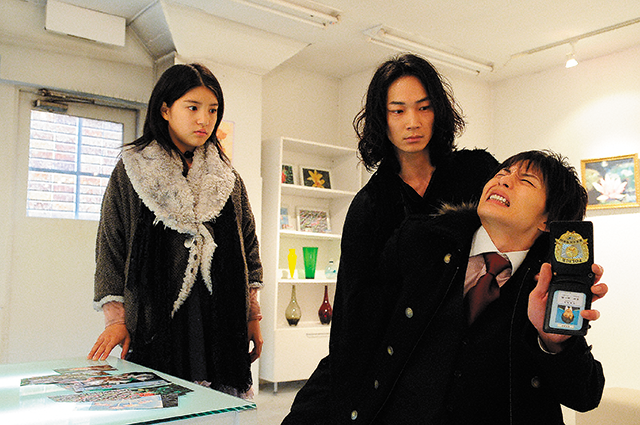 Broadcast Date
2011.1.14 - 2011.9.13
Episode / Duration
11 episodes 30 min. x 11 eps.
Scenario Writer
Rieko Obayashi (大林利江子)
Yoko Izumisawa (泉澤陽子)
Miyuki Nodaka (野高みゆき)

Cast
Umika Kawashima (川島海荷)
Hirofumi Araki (荒木宏文)
Go Ayano (綾野剛)
Yuta Nakano (中野裕太)
Seika Taketomi (竹富聖花)
Taro Suruga (駿河太郎)
Ryu Morimiya (森宮隆)
Yo Yoshida (吉田羊)
Sakura (さくら)
Toshio Matsumoto (松本利夫)

In the year 2060, a failed science experiment has brought about a barren, famine-plagued world where "flowers" no longer bloom. While recovery efforts show promise, District 7 - ground zero for the accident - has been left to its own devices, exempt from reconstruction as "an abandoned city." One resident of District 7 is Ai, an angelic-looking young girl who hides a darker face. As member of a team of assassins called "Last Garden," she is a coldhearted killer who carries out her assignments with faithful precision. Her life now roiled by a bizarre fate, this lone woman assassin must simply learn to survive.