Café Funiculi Funicula
コーヒーが冷めないうちに   푸니쿨리 푸니쿨라   咖啡未冷前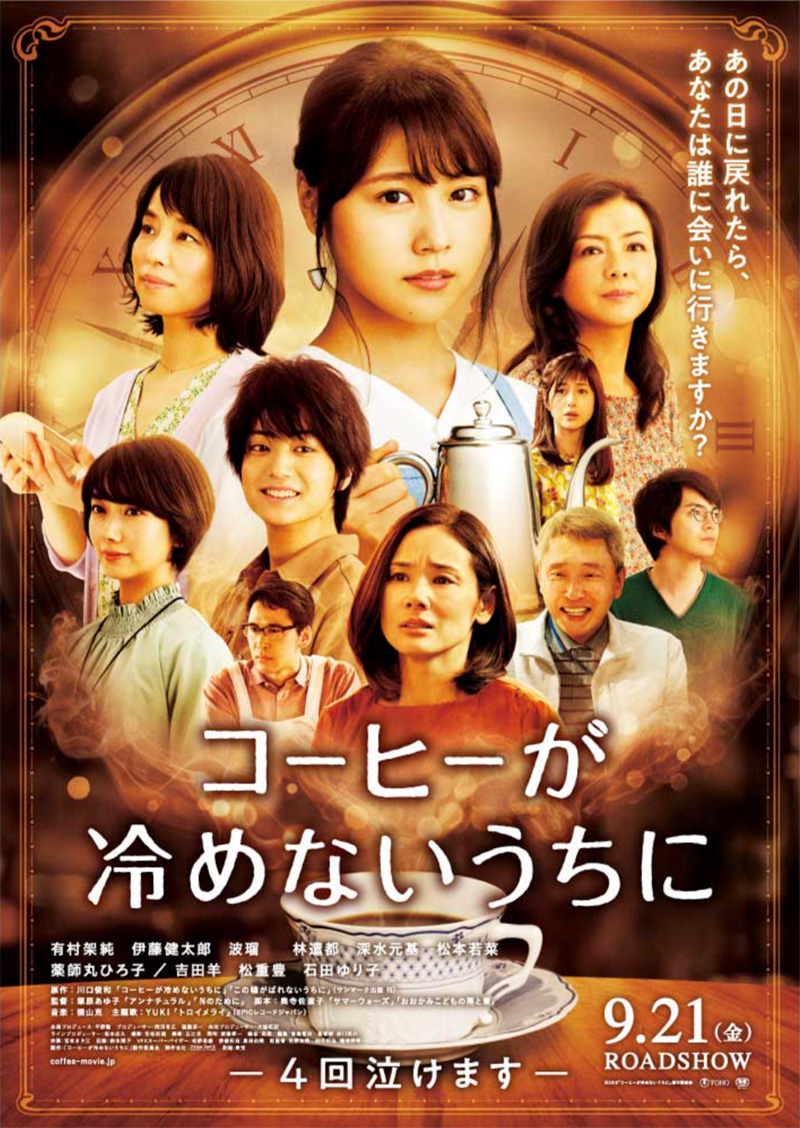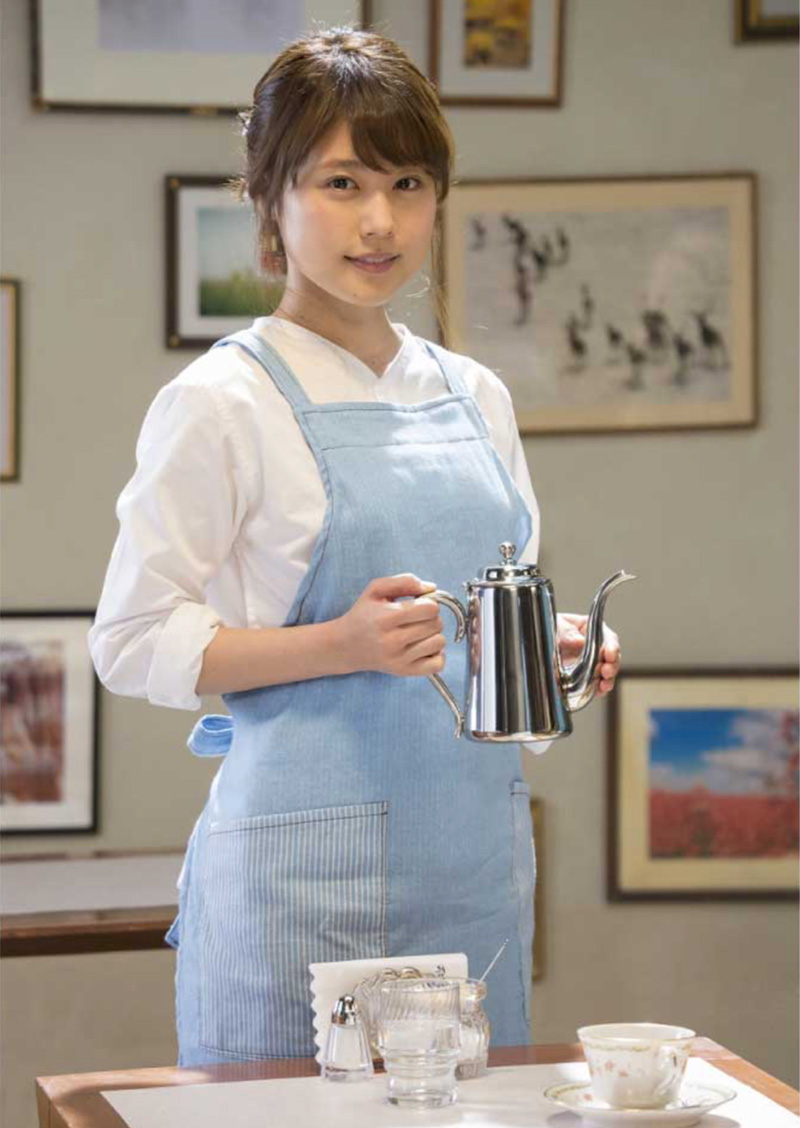 Broadcast Date
Japan Release: 2018.9.21
Episode / Duration
117 min.
Director
Cast
Kasumi Arimura (有村架純)
Kentaro Ito (伊藤健太郎)
Haru (波瑠)
Kento Hayashi (林遣都)
Motoki Fukami (深水元基)
Wakana Matsumoto (松本若菜)
Hiroko Yakushimaru (薬師丸ひろ子)
Yo Yoshida (吉田羊)
Yutaka Matsushige (松重豊)
Yuriko Ishida (石田ゆり子)

Café Funiculi Funicula is a coffee shop where Kazu Tokita works. There is a mysterious urban legend about this shope. When you sit at a certain table here, you can go back in time to any point you choose in the past, but there are also some uncompromising rules.
---
도키타 카즈(아리무라 카스미)가 일하는 찻집 「푸니쿨리 푸니쿨라」
「부탁이에요. 그날로 돌아가게 해주세요.」
오늘도 이상한 도시전설을 듣고 온 사람들과 단골손님이 찻집을 찾아온다.
도시전설을 의심하면서도 찾아온 서른너머의 캐리어우먼 ・기요카와 후미코(하루), 뭔가 사연이 있을것 같은 단골손님 다카타케 카요(야쿠시마루 히로코)와 후사키 야스노리(마쓰시게 유타카), 어째서인지 여동생으로부터 도망쳐다니는 히라이 야에코(요시다 요), 과거로 돌아가는 자리에 언제나 앉아있는 손님・의문의 여자(이시다 유리코).
도키타 카즈를 마음에 두기 시작한 신타니 료스케(켄타로). 유일하게 과거로 돌아갈 수 있는 커피를 따르는 카즈도 그런 료스케에게 끌리며 자기자신의 숨겨진 과거를 마주보게 된다.
가족과 사랑, 후회의 이야기.
---
時田數(有村架純)工作的咖啡廳「funikurifunikura」。
「拜託您,請讓我返回那一天吧——」
今天這家咖啡店,又來了很多聽了不可思議的傳言慕名而來的客人和常客。
儘管對傳聞有懷疑,還是來到店裡的三十多歲的上班族、清川二美子(波瑠),好想是有特別理由的常客、高竹佳代(藥師丸博子)和房木康德(松重豐),不知道爲何一直躲避妹妹的平井八繪子(吉田羊),總是坐在能穿越時空的座位上的神秘女客人(石田百合子)。開始暗戀時田數的新谷亮介(健太郎)。唯一能夠用咖啡讓客人回到過去的數,也因為亮介的引導逐漸可以面對自己的過去——。
家族與,愛與,後悔的故事。
——能讓你哭四次。