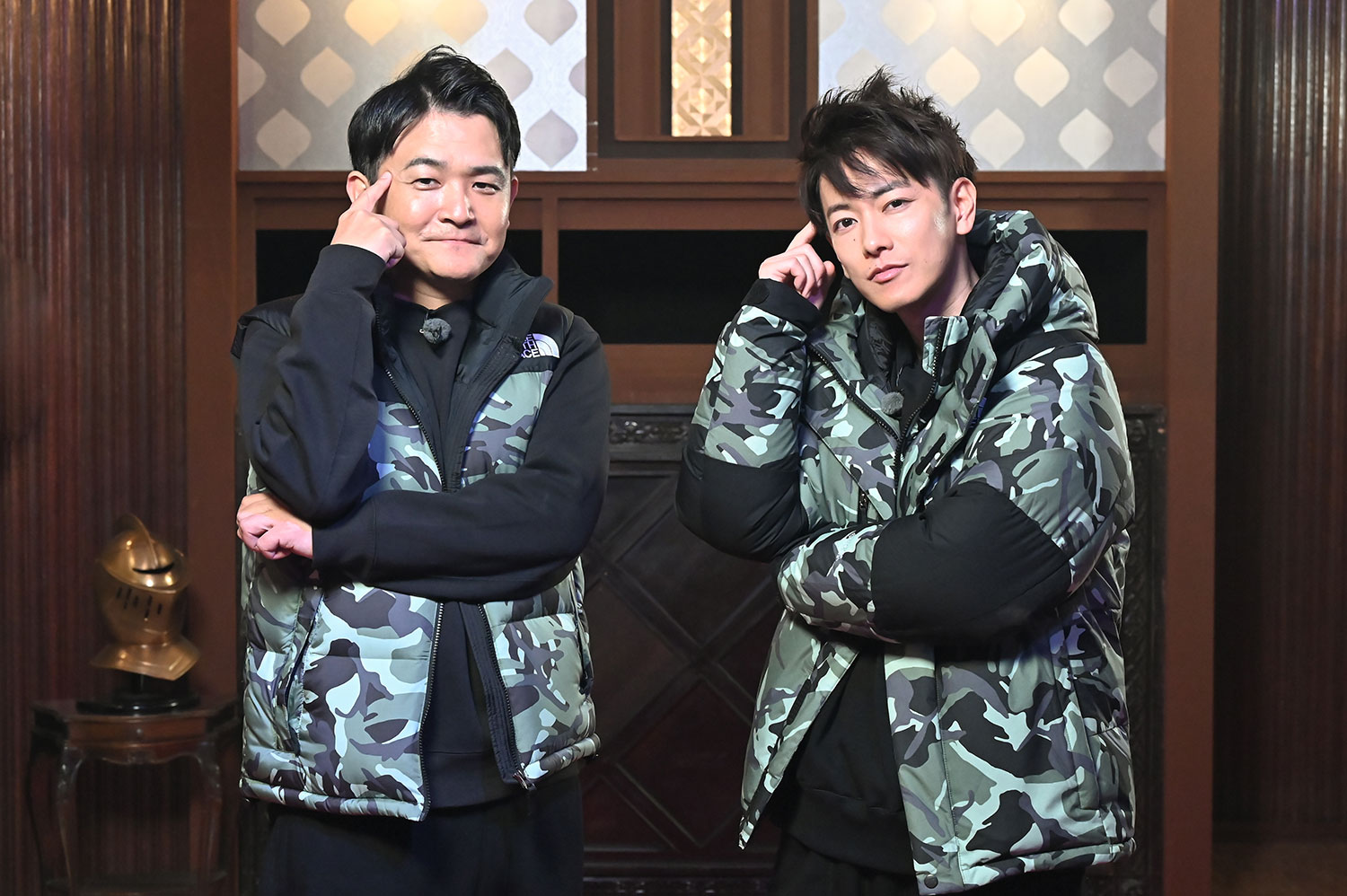 Show business' biggest mystery fanatic, Takeru Sato, ventures overseas to solve the world's greatest mysteries, recruiting his best friend, Nobu (from the comedy duo, Chidori). Takeru and Nobu challenge a team of five mystery creators alongside some big-name guests in the most extravagant competition ever for a Japanese mystery-themed program! Don't miss it!
---
사토 타케루와 치도리 노부가 한 팀이 되었다!
수수께끼 풀기에 도전하러 해외를 다닐 정도의 예능계 유일한 수수께끼 마니아 사토
타케루와 그 이벤트에 동행하고 있는 친구, 치도리 노부가 팀을 결성했다!
"최강의 수수께끼"를 풀기 위해 5명의 수수께끼 크리에이터가 모였다.
호화 게스트와 함께 일본 최고의 수수께끼 풀기 크리에이터 집단이 제작한 "사상 최강의
수수께끼"에 도전한다!
수수께끼 풀기 프로그램 사상 최대급의 호화 무대에서 도전자들은 "최강의 수수께끼"를 풀
수 있을까?
선택받은 도전자 VS 일본 굴지의 5명의 수수께끼 크리에이터, 과연 어느 쪽이 승리할
것인가?
---
佐藤健與千鳥nobu組成搭檔!
為了挑戰解謎甚至不惜造訪海外,演藝圈首屈一指的解謎愛好者佐藤健與
隨同參加解謎活動的好朋友千鳥nobu組成搭檔!
為了讓這2人挑戰解開"最強謎題",5位謎題專家齊聚一堂。
與豪華來賓一起挑戰解開日本最優秀謎題專家團體所設計的"史上最強謎題"!
在這個解謎節目史上規模最大的豪華舞台,挑戰者們可以成功解開"最強謎題"嗎?
精心挑選的挑戰者VS日本屈指可數的5位謎題專家,究竟會是哪邊獲勝呢?