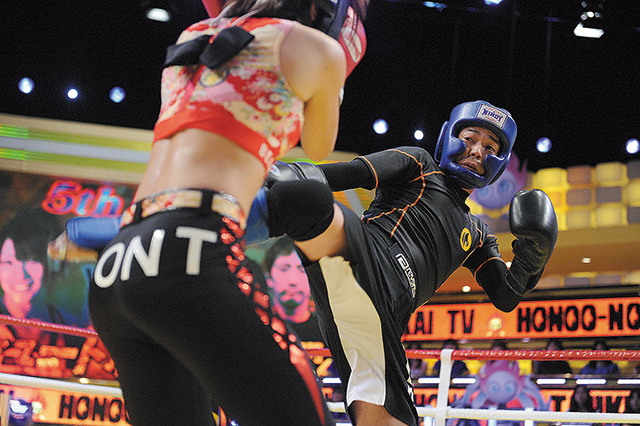 Episode / Duration
60 and 120 min series 60 and 120 min
The world's greatest female athletes challenge Japan's top comedians in sports battles designed to amaze and entertain. World record holders, international stars and the nations best women from swimming, volleyball, soccer, golf and martial arts have their hands full as they battle funny men in real competitions.
---
남자라는 것만으로 미녀선수들을 이길 수 있을까!?
여자선수들과 남자코미디언들이 서로의 자존심을 걸고 스포츠 대결을 펼친다.
---
誰說只要是男人就一定可以贏過美女運動員呢?!
女性專業運動員和男藝人們,拼上了各自的意志和尊嚴,展開了這場絕不退讓的運動對決。