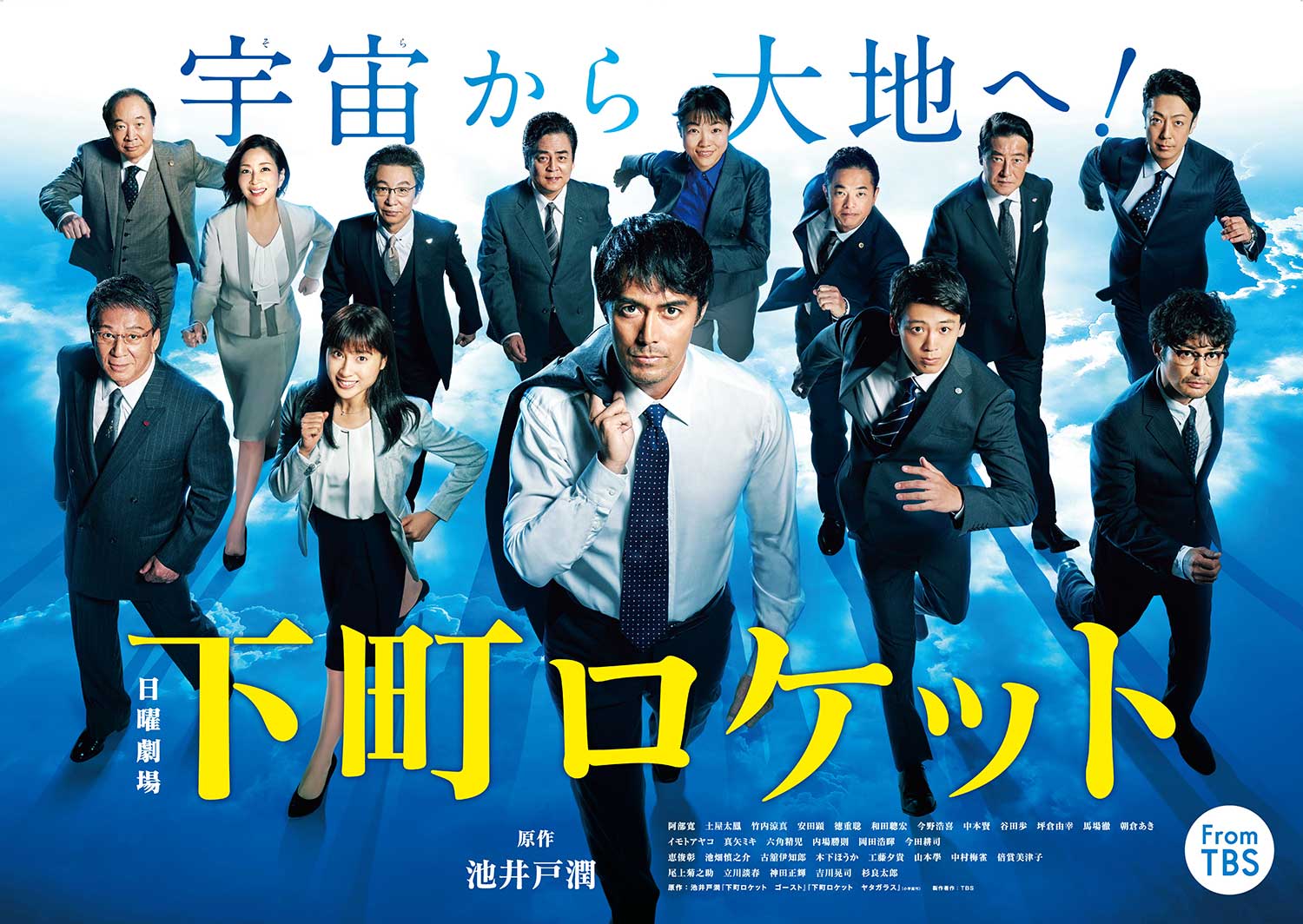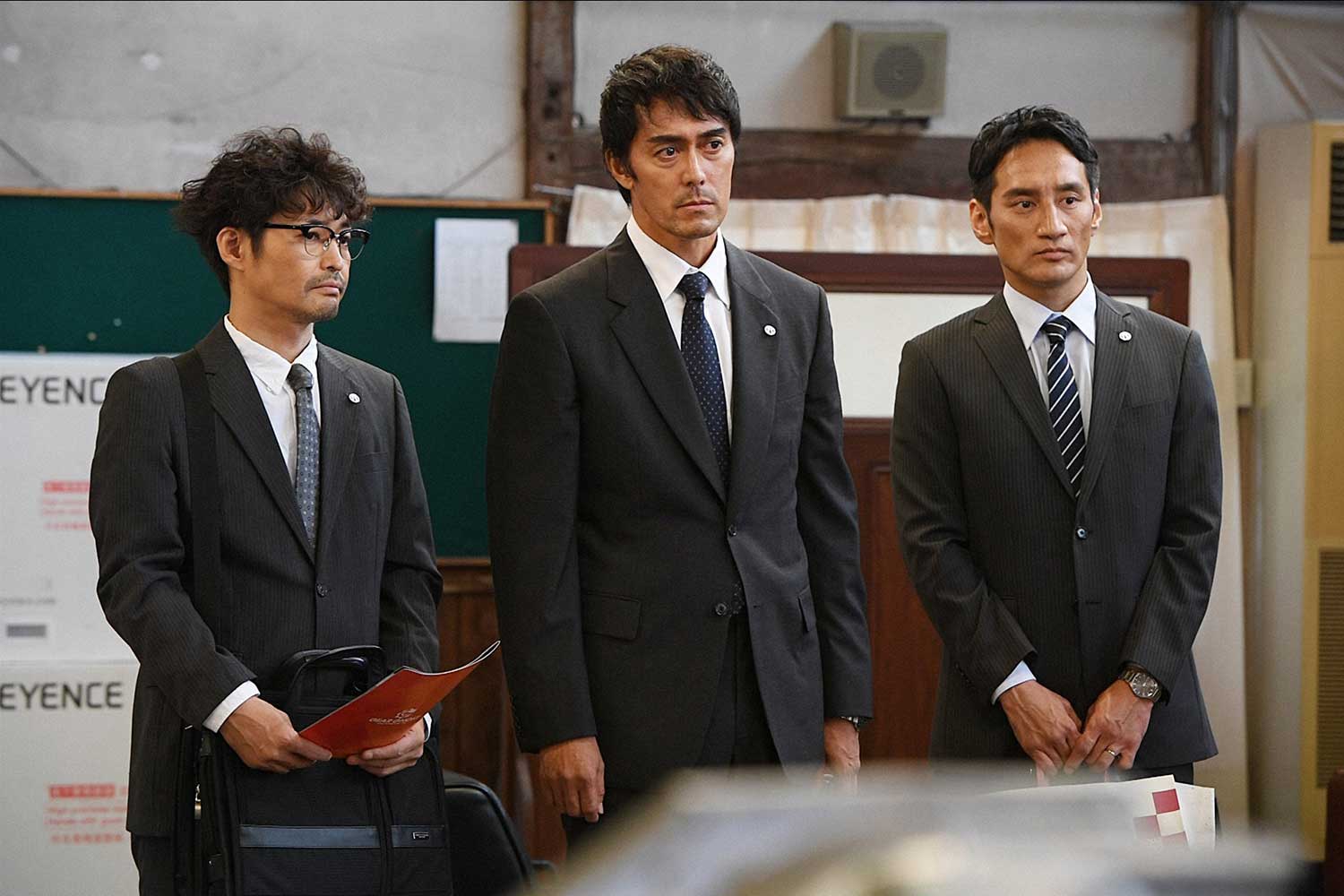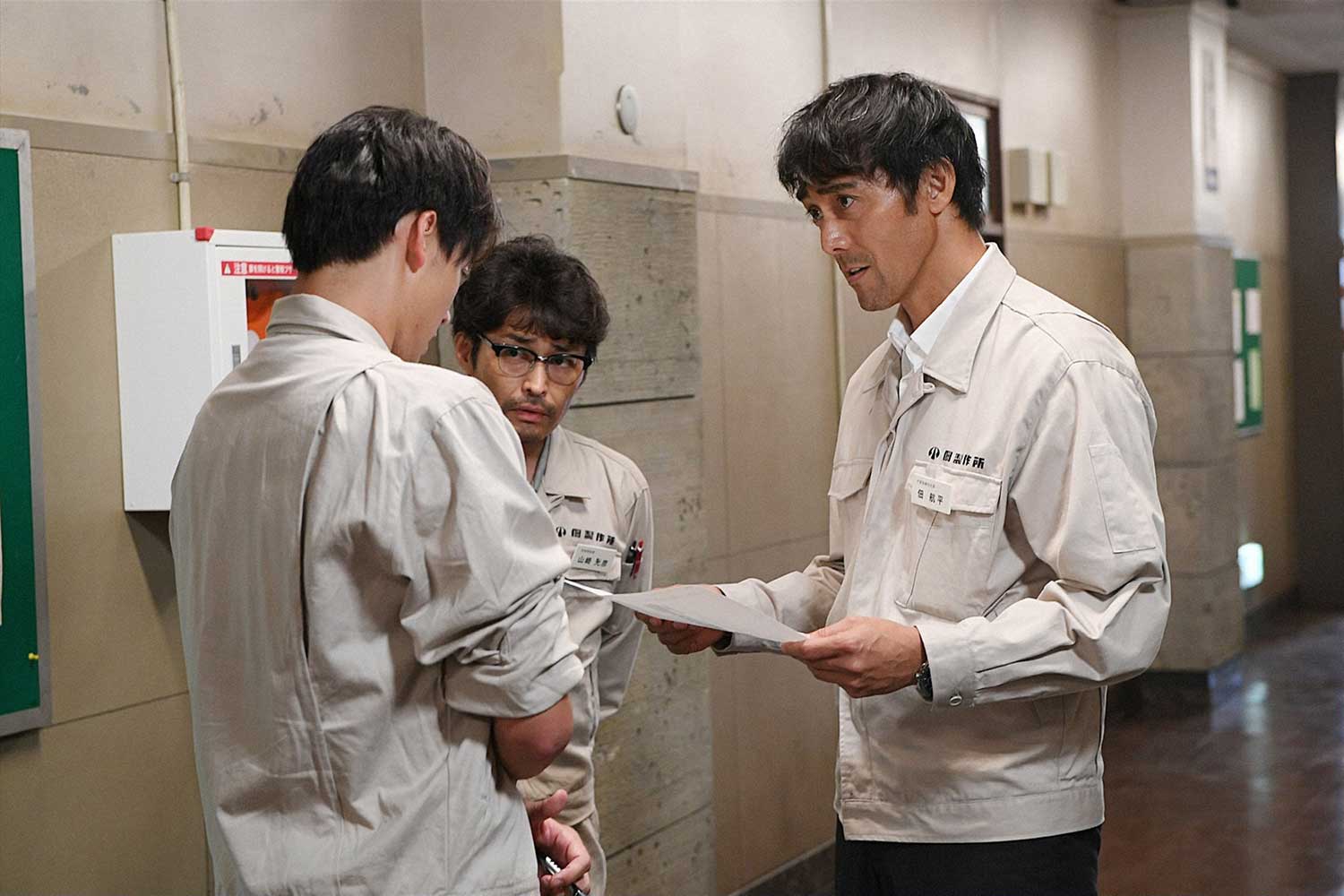 Broadcast Date
2018.10.14 - 2019.1.2
Episode / Duration
Eps 12 140 × 1 ep / 85 min × 2 eps / 75 min × 2 eps / 70 min × 1 ep / 60 min × 6 eps
Scenario Writer
Cast
Hiroshi Abe (阿部寛)
Tao Tsuchiya (土屋太鳳)
Ryoma Takeuchi (竹内涼真)
Ken Yasuda (安田顕)
Satoshi Tokushige (徳重聡)
Soko Wada (和田聰宏)
Horoki Konno (今野浩喜)
Ken Nakamoto (中本賢)
Ayumi Tanida (谷田歩)
Yoshiyuki Tsubokura (坪倉由幸)

Following its smash hit debut in 2015, Downtown Rocket returns for a second season in 2018 furthering the struggles and challenges of Kohei Tsukuda, a former rocket scientist and leader of the Tsukuda Manufacturig Co., a cozy factory in the old part of Tokyo. Having lost his father, Kohei had taken over the firm's development of a purely domestically-made rocket for a major industrial concern, Teikoku Heavy Industries and their Stardust Project. But when news arrives of a sudden replacement of the Teikoku president, the Stardust Project appears in jeopardy, further compounded by Tsukuda's loss of a major client, a farm machinery maker, who decides to cancel engine orders.
Having just shifted from rocket engines to farm equipment, Kohei and his factory must once again face a series of make-or-break challenges in order to survive.
---
2015년 대히트한 TV 드라마의 속편.
전 우주과학 개발 기구의 연구원으로 현재는 아버지가 남긴 변두리의 공장「쓰쿠다 제작소」에서 경영자로서의 삶을 살아가는 쓰쿠다 고헤이. 일본을 대표하는 대기업 데이코쿠 중공의 순국산 로켓 개발계획「스타더스트 계획」에 참가하고 있었다. 어느 날, 데이코쿠 중공의 사장 교체로 스타더스트 계획이 다음으로 끝날지도 모른다는 소식을 듣고 고헤이는 충격을 받는다. 동시에 큰 거래처인 농기구 회사로부터 소형엔진의 거래 삭감을 통고받고 고헤이는 강한 위기감을 품게 된다. 로켓 개발에서 농경기 개발로 방향을 전환한 고헤이와「쓰쿠다 제작소」의 새로운 도전을 그렸다.
---
2015年博得好評的TV電視劇第二季。
佃航平曾是宇宙開發機構的研究員,現在在經營父親留在下町的工廠「佃製作所」,參加著代表日本的大企業·帝國重工的純國産火箭開發計劃「星塵計劃」。
有一天,航平聽説由于帝國重工的社長更替,因此星塵計劃有可能在下次就要結束的信息後,受到了很大的心理打撃。禍不單行的是,航平被大客戶的農機具製造廠宣告要削減小型引擎交易,這讓航平感覺到工廠的危機。續集中描寫從火箭開發改換爲耕作機開發的航平與「佃製作所」的新的挑戰。