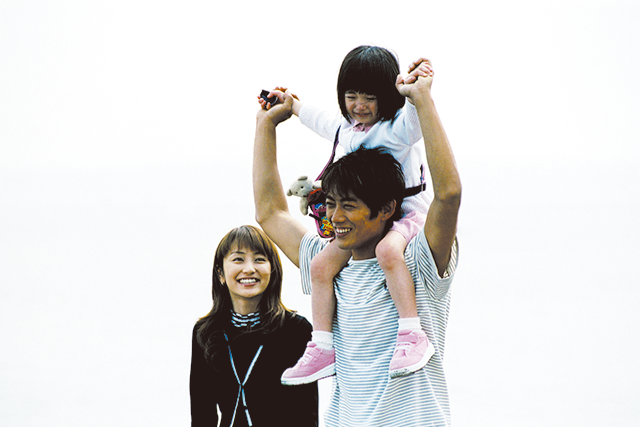 Broadcast Date
Series.1: 2003.4.10 - 2003.6.19
Special: 2004.4.14
Series.2: 2004.10.7 - 2004.12.23
Episode / Duration
23 episodes and Special Series. 1: 75 min. x 1 ep., 60 min. x 10 eps.
Special: 120 min. x 1 ep.
Series. 2: 75 min. x 1 ep., 60 min. x 11 eps.
Scenario Writer
Shogo Kashida (樫田正剛)
Tetsuya Oishi (大石哲也)

Cast
Takashi Sorimachi (反町隆史)
Manami Konishi (小西真奈美)
Akiko Yada (矢田亜希子)
Misaki Ito (伊東美咲)
Miho Shiraishi (白石美帆)
Yui Ichikawa (市川由衣)
Shota Saito (斉藤祥太)
Keita Saito (斉藤慶太)
Isao Natuyagi (夏八木勲)

Enzo, a school art teacher, is the pillar of a rather unusual family. He takes care of his 5-year-old daughter but does not know who her mother is, and he also lives with his four siblings whose fathers are all different. Enzo's daughter suffers from severe atopic dermatitis, so he throws himself into managing her diet to alleviate her condition. He is so determined to raise the little daughter well, he doesn't appear to have any spare time for a girlfriend. And yet Enzo finds himself drawn to Misuzu, a health teacher at his school. A light-hearted and romantic story of a man trying to find love and learn to be a father at the same time.