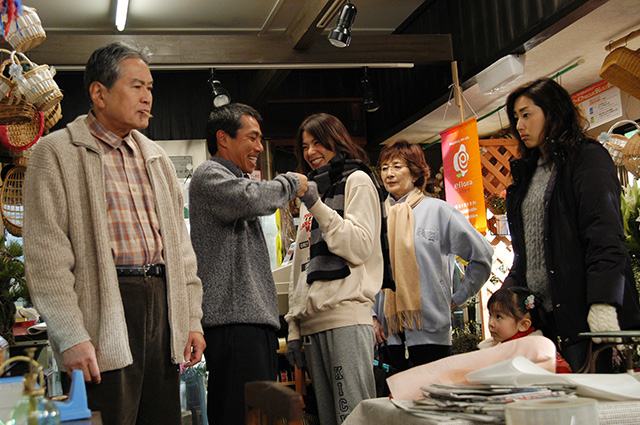 Broadcast Date
2004.1.14 - 2004.3.17
Episode / Duration
10 episodes 60 min. x 10 eps.
Scenario Writer
Cast
Makiko Esumi (江角マキコ)
Tomohisa Yamashita (山下智久)
Toshiro Yanagiba (柳葉敏郎)
Mao Miyaji (宮地真緒)
Tae Kimura (木村多江)
Kenji Kohashi (小橋賢児)
Takako Kato (加藤貴子)
Ryo Katsuiji (勝地涼)
Yu Yamada (山田優)
Haruka Ayase (綾瀬はるか)

Kozue Ogawa is a housewife and has been married to Hideo for seven years. They don't have any children but as they live with her parents at their flower shop, everyday is still lively. She is happy with her life and her husband but she wonders if it is enough. From time to time she is gripped by this doubt that she cannot raise with anyone. One rainy day, Kozue meets a young man named Takuma Fukazawa who is a high school student and a dance instructor at the dance studio where she is taking lessons. He seems somehow shrouded in sadness. One day, when it is just the two of them, Takuma curls his hands around Kozue's body and his dance instruction begins. Their unexpected closeness causes Kozue to hesitate. With her heart pounding, she pushes Takuma's hands away and runs home. But the throbbing in her chest continues. It can't be. But what is this feeling?