LIBRARY WARS
図書館戦争   도서관 전쟁   圖書館戦争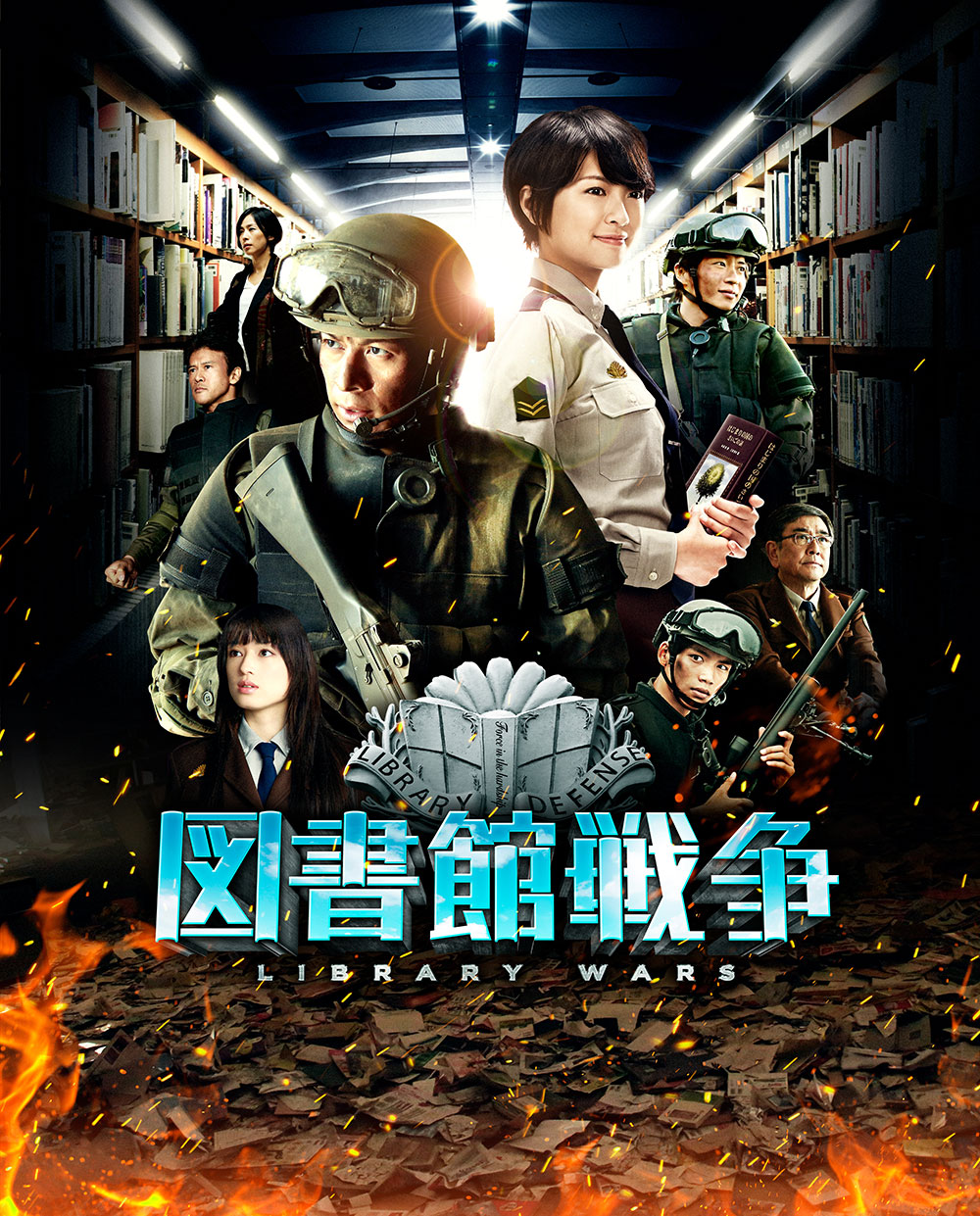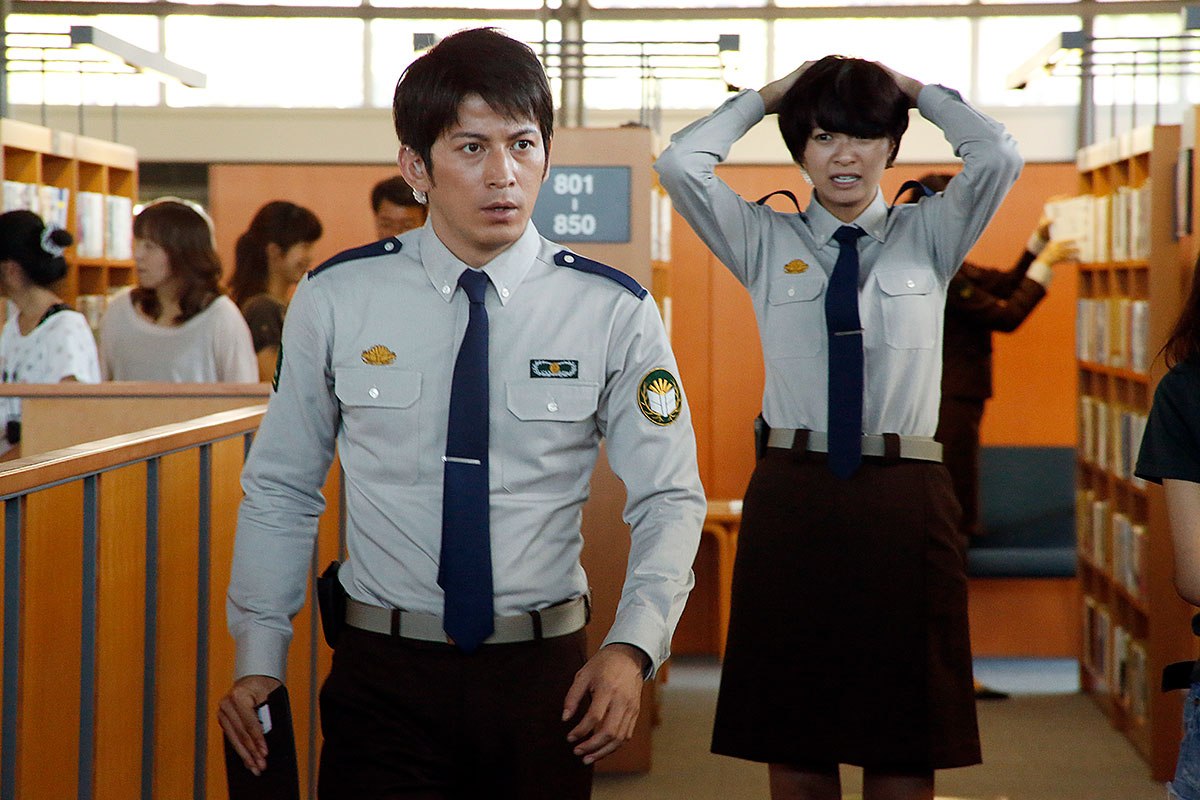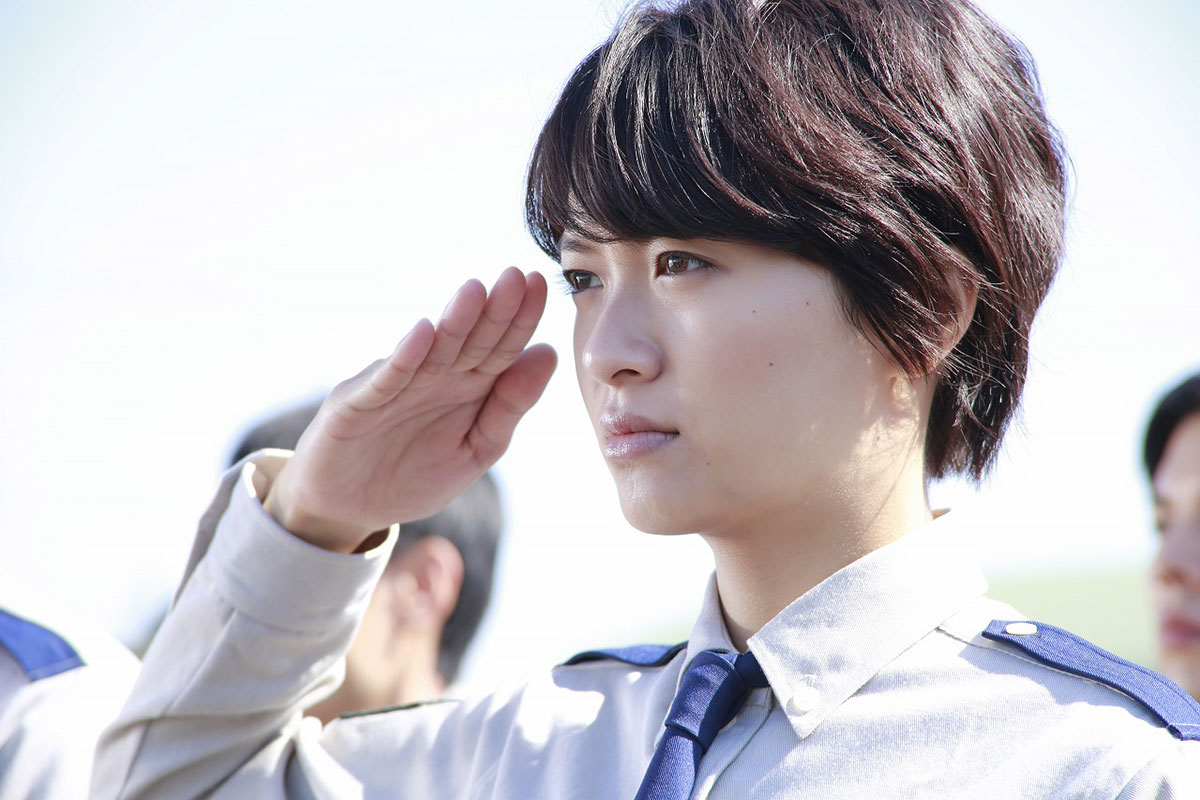 Broadcast Date
Japan Release: 2013.4.27
Episode / Duration
128 min.
Director
Scenario Writer
Cast
Junichi Okada (岡田准一)
Nana Eikura (榮倉奈々)
Kei Tanaka (田中圭)
Sota Fukushi (福士蒼汰)
Naomi Nishida (西田尚美)
Jun Hashimoto (橋本じゅん)
Kazuma Suzuki (鈴木一真)
Kazuyuki Aijima (相島一之)
Kyusaku Shimada (嶋田久作)
Kiyoshi Kodama (児玉清)

In 2019, public anger at media excess has led to censorship of television, newspapers, the internet, books, movies, and music under the 'Media Betterment Act'. To fight the armed 'Betterment Squads' that go around destroying objectionable materials, the nation's libraries have formed their own para-military 'Library Defense'. Iku Kasahara is a new recruit to the defense, where her instructor and squad leader is Atsushi Dojo. At first repelled by his by-the-book approach to leadership, she is gradually won over by his commitment to their battle for 'books' and 'the freedom to know'.
---
2019 년 . 국민이 접하는 미디어를 철저히 통제하는 법률 「미디어양화법」이 제정되어 TV 와 신문 , 인터넷 , 서적 , 영화 , 음악은 모두 국가에 의해 검열이 행해지는 근미래의 일본 . 무력행사마저도 용서되는 부당한 검열과 도서의 소 각에 책과 알 자유를 지키기 위해 미디어양화군과의 항쟁이 이어진다 . 자위조직「도서대」에서 소반장을 맡은 도죠 아 쓰시 아래 신참여성대원 가사하라 이쿠가 입대한다 . 엄격 한 지도의 아쓰시에 이쿠는 반발하지만 신념을 가지고 전투 에 몸을 불사르는 도죠에게 차츰 신뢰감이 싹튼다.
---
在2019年,政府針對可碰觸所有媒體工具制定了"良化媒體法"的法律,因此,所有電視,報紙,網路,書籍,電影和音樂都須經過政府審查。但是這個法律實際上卻是在抹殺媒體的自由,必要時法律允許用武力或焚燒方式毀壞書籍。為了要捍衛自由,人民自組了一個自衛隊稱"圖書隊"。
在圖書隊的小班長「堂上篤」帶領下,新血的女性隊員「笠原郁」加入團隊。在小班長堂上嚴格的指導下,笠原雖時常反抗,但在看著堅守自己信念而奮戰的堂上,笠原不知不覺對小班長漸漸產生信任。