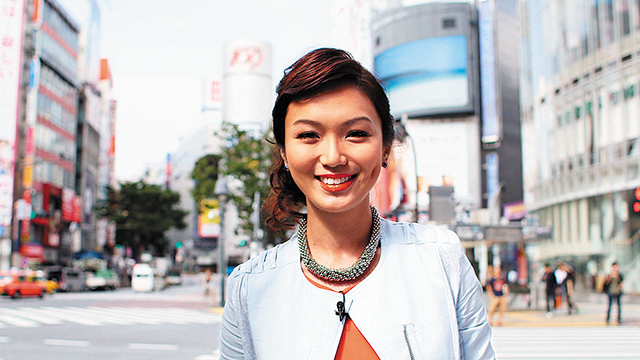 Episode / Duration
30 min. Series 30 min. x 20 eps.
Here for the pleasure of the stylish and tuned-in, information-hungry working set of popular Asian powerhouse, Singapore, is the first jointly-produced, Japan-Singapore television program aimed at disseminating "Japanese trends and culture" including Tokyo's latest fashions, trendiest streets and long queue-generating confectionaries. Hosted by Singapore's leading actress, Joanne Peh, who in her first trip to Japan brings her perfect sense of style and cool to latest Japanese couture!
---
파워풀한 나라&주목도No.1의 싱카포르에 사는 정보에 민감하고 멋쟁이 워킹세대에게 도쿄의 최신패션과 주목받는 장소, 인기 디저트등 「일본의 트랜드&컬쳐」를 발신하는 일본과 싱가포르의 첫 국제공동제작프로그램. MC역에는 싱가포르 제일의 실력파 여배우 조안 페. 발군의 스타일로 최신모드를 멋지게 소개합니다.
---
這是一部以生活在亞洲流行尖端的新加坡時尚上班族為對象,介紹日本最新流行和文化的新加坡和日本首度攜手合作的國際性節目。主持人是新加坡著名的實力派女演員「Joanne Peh(白薇秀)」。初次來到日本的她,將向觀眾介紹東京最新旅行資訊和趨勢,還有大排長龍的人氣甜品等等。她將用她獨特的魅力向觀眾介紹最新的日本。