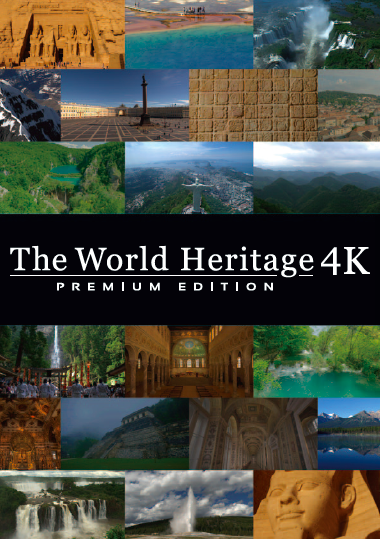 Episode / Duration
30 min. Series 30 min. × 12 eps.
Recorded with the most advanced visual image technology, TBS "World Heritage" has since its inception in 1996 has bemuse itself a valuable cultural property with its high-quality footage and visual documentation of mankind's greatest treasures: UNESCO World Heritage sites. The program relaunched in June 2013 as the "The World Heritage 4K Premium Edition" focusing on expressing the sheer beauty of the world's greatest marvels, and is Japan's first program to be fully shot in 4K as the next generation in video technology, from photography to editing and post-production.
---
TBS 「세계유산」 은 1996년 방송을 시작한 이래 인류공통의 보물인 세계유산을 "영상유산" 으로서 최신영상기술로기록하여 미래에 남기는 것을 중요한 컨셉으로 삼아 그 보편적인 가치를 최고품질의 영상으로 담아 왔다.
「세계유산」의 새로운 시리즈로 2013년 6월부터 시작된「THE 세계유산 4K Premium Edition」은 순수한 영상의 힘으로 세계유산의 매력을 표현함을 중시하고 촬영, 편집, 완성까지의 전공정을 차세대포멧 4K로 실시한 일본최초의4K 프로그램이다.
---
TBS的招牌節目「世界遺産」從1996年到現今一直用最新影像及技術為觀眾呈現,以及記錄做為人類全體共有寶藏的世界遺產。為了未來的我們而記錄現在和過去,一直是本節目的最高宗旨。而本季的「世界遺産」將持續自2013年6月開播的「世界遺産4K白金版」的精神,用最純粹的影像力量來向觀眾表現世界遺產的魅力。從攝影到編輯以及播出的整個過程,都由最新世代技術4K來呈現給觀眾。也是日本首度採用4K技術製作的常態節目。