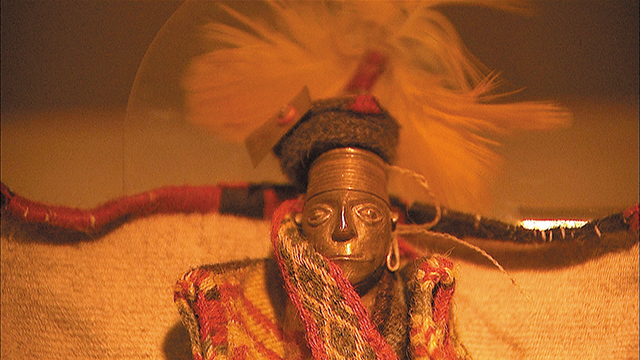 Broadcast Date
2012.4.30
Episode / Duration
1 episode 55 min. x 1 ep.
For many, the Incan Empire conjures up images of exquisitely-masoned buildings, the terraced Andenes fields, and Incan gold. But how did this remarkable civilization grow to such incredible heights of power and influence in just over one century without the technologies of iron, the wheel or a written language? Travel along with the world's leading experts from various scientific fields as they bring their own disciplinary approaches and expertise to solving some of the world's greatest mysteries. When did the Incan Empire originate?
What compelled them toward such precision masonry and obsession with geometric patterns? What is the significance to the pairing of its kero cups, the rule of mummy emperors, and the horrific child sacrifices atop the Andean peaks? Learn how cutting edge, scientific research is bringing us closer to real answers.
---
잉카제국. 우아하고 아름다운 석조건물, 안데네스(계단식 밭), 황금등의 이미지가 떠오른다. 하지만,철과 수레바퀴, 문자가 없었던 문화가 어떻게 1세기사이에 급속히 확대하여 강대한 제국이 되었을까?
잉카제국을 연구하는 세계 제일선에서 활약하는 학자들이 각자의 방법으로 이 최대의 수수께끼에 다가간다. 밝혀진 잉카제국의 기원, 기하하적 무늬와 석조건축이 의미하는 것, 2개1조의 술잔의 비밀,미이라황제에 의한 지배, 그리고 아이들을 안데스 높은 봉우리의 산제물로 삼은 이유는 무엇일까?
지금까지 알려지지 않았던 잉카제국의 실체를 최첨단 연구를 통해 박진감있게 전한다.
---
當您聽到印加時,腦袋浮現的是否是優美的石造建築物,梯田和許許多多的黃金呢?
在這個沒有鐵器,沒有車,也沒有文字的文化裡,印加是如何在一世紀多的時間裡發展成一個強大的帝國呢?讓我們跟隨研究印加帝國的第一線各界專家們一同來探索,一一解開印加人的每個神秘行為背後隱藏的意義。我們已解析了印加帝國的起源和那幾何學模樣石造建築的意義。但,兩杯一組的酒杯,木乃伊皇帝的支配之謎,和把孩子們送往安地斯的高峰上當祭品的理由又究竟是?
頂級學者們將用最先進的科學技術,來探究既神秘又駭人的印加。