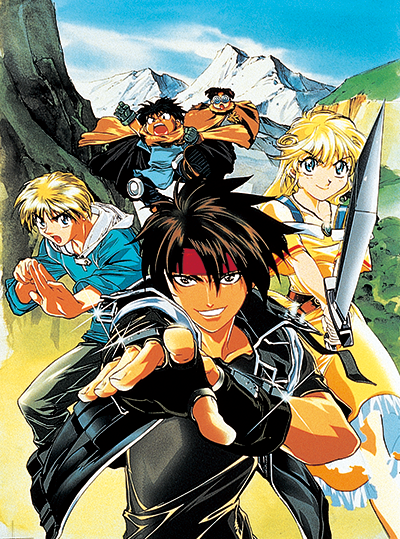 Broadcast Date
1998.10.3 - 1999.3.27
Episode / Duration
47 episodes Series.1: 30 min. x 24 eps.
Series.2: 30 min. x 23 eps.
Set in a medieval world of monsters and magic, this exciting fantasy adventure title focuses on a sword-wielding fighter with magical abilities named Orphen. In his youth, Orphen and his childhood friend, Azalea, were trained by a powerful sorcerer named Childman. Sadly, Azalea ends up making a terrible mistake which causes her to transform into a monster and disappear before Orphen's eyes. Since this mistake violates the tenants of the magic that Childman taught them, Childman is ordered to hunt the beast that Azalea has become and kill it. But for Orphen, Azalea is still the big-sister he never had, and he decides he must try to find a way to save her. Based on a popular series of novellas, this seemingly simple plot soon takes off on many twists and turns that are sure to keep the viewer absorbed in the adventures of Orphen.