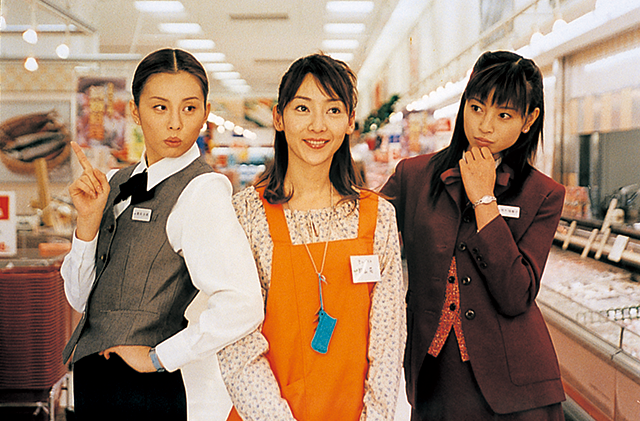 Broadcast Date
2002.1.9 - 2002.3.6
Episode / Duration
9 episodes 75 min. x 1 ep. / 60 min. x 8 eps.
Scenario Writer
Cast
Izumi Inamori (稲森いずみ)
Ryoko Yonekura (米倉涼子)
Nana Katase (片瀬那奈)
Seiichi Tanabe (田辺誠一)
Yu Yoshizawa (吉沢悠)
Ikkei Watanabe (渡辺いっけい)
Kyoko Hasegawa (長谷川京子)
Yuichi Haba (羽場裕一)
Nagisa Katahira (片平なぎさ)
Ken Utsui (宇津井健)

Looking for a job, Hana gets work at the Andrews Department Store, but her boss hates her and gives her impossible work to do. However, her bubbly nature and creativity soon bring success to every job she is assigned, and the president even wonders if her mysterious charm can rally the company and pull them out of their financial difficulties. But the President and Ryou, his straight-laced son, have different ideas about running the company. Perhaps if she finds true love for Ryou, she can soften his hard heart. Anything seems possible with Hana's never-ending optimism, which is the basis for this heart-warming and humorous story of the power of positivity!