Stolen Identity
スマホを落としただけなのに   스마트폰을 떨어뜨렸을 뿐인데   雖然只是弄丟了手機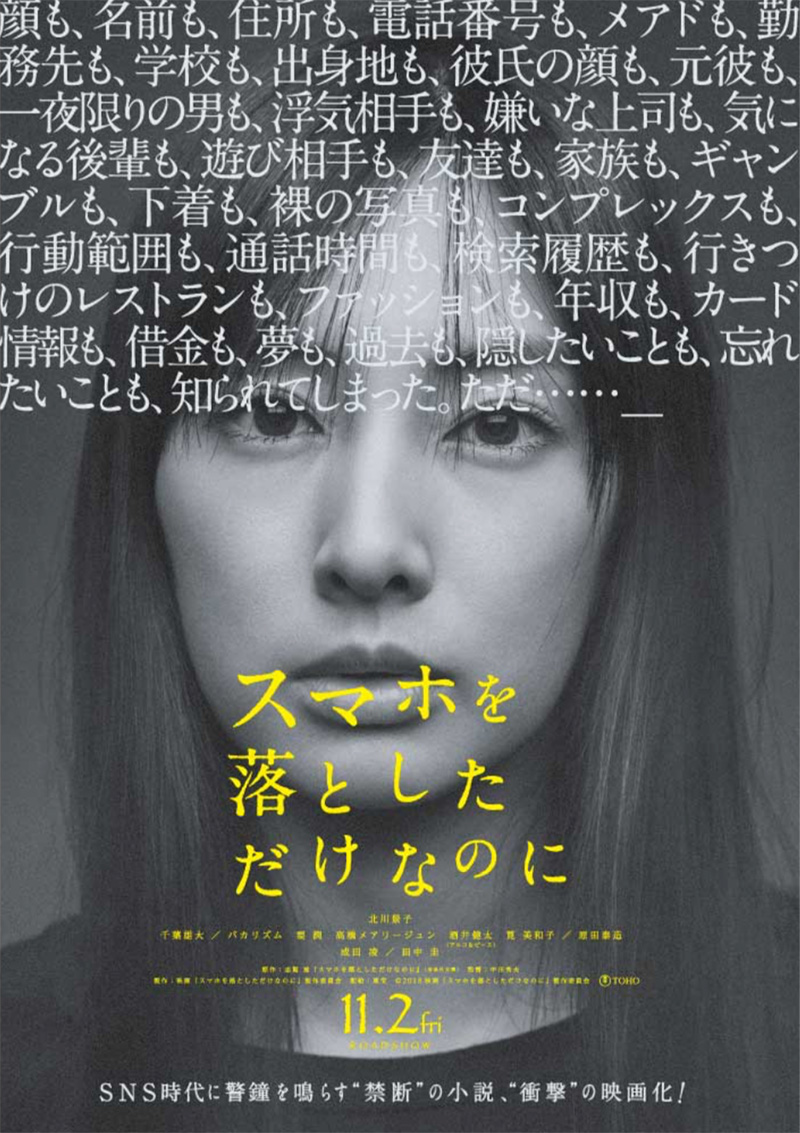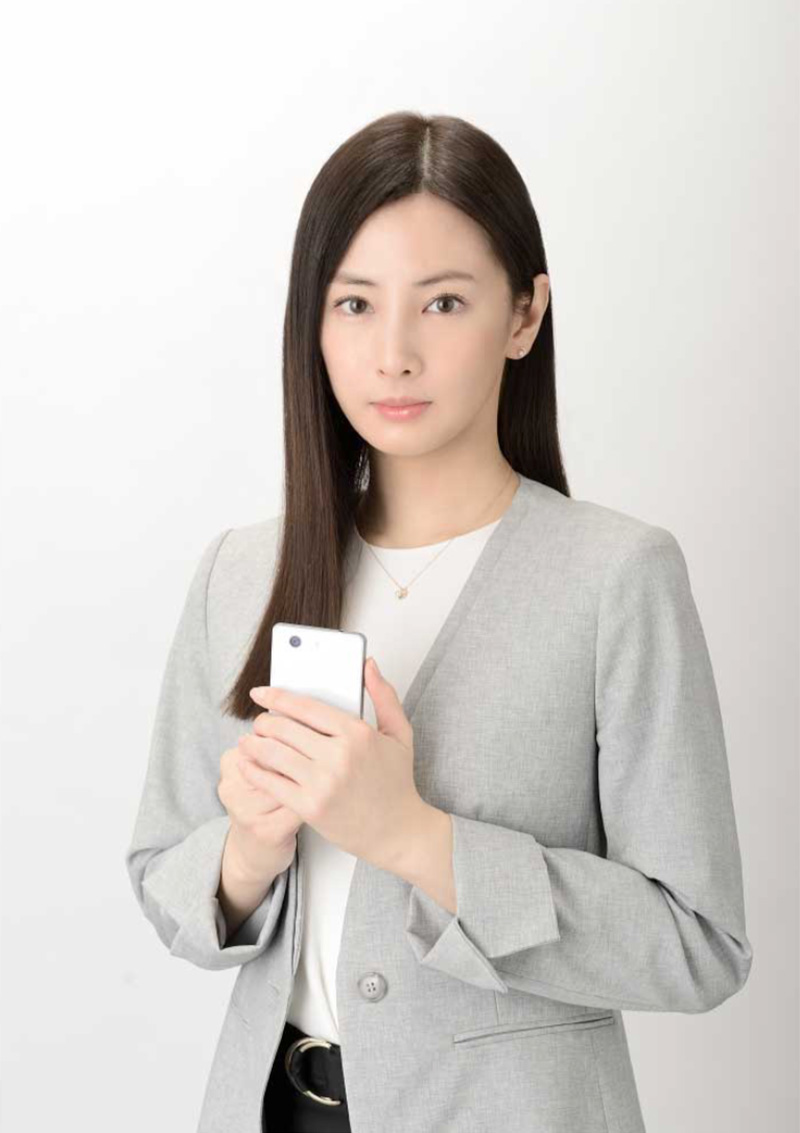 Broadcast Date
JP Release 2018.11.2
Episode / Duration
116 min
Director
Cast
Keiko Kitagawa (北川景子)
Yudai Chiba (千葉雄大)
Ryo Narita (成田凌)
Kei Tanaka (田中圭)
Taizo Harada (原田泰造)
BAKARHYTHM (バカリズム)
Jun Kaname (要潤)
Maryjun Takahashi (高橋メアリージュン)
Kenta Sakai (酒井健太)
Miwako Kakei (筧美和子)

One day, Asami calls her boyfriend and hears unfamiliar male voice on the other end. The man informs her that he found the lost smartphone and makes arrangements to return it to Asami. It safely reaches her, and she gives it back to her boyfriend. But she has no idea that the man, a serial killer, has hacked the smartphone and stolen all its data.

Original Novel: Akira Shiga "Stolen Identity"
---
「당신이 이나바 아사미씨라는 걸 알고 있어요」
남자친구에게 전화를 건 아사미(기타카와 케이코)는 스마트폰너머로 들려오는 낯선 남자의 목소리에 말을 잃는다.
우연히 흘린 스마트폰을 주운 남자에게서 남자친구의 스마트폰이 무사히 돌아와 안도한 아사미였지만, 그 날부터 기묘한 일들이 일어나기 시작한다.
기억에 없는 신용카드 청구서.
SNS로 연결만된 친하지 않은 친구로부터의 끈질긴 연락. 남자친구의 스마트폰에서 아사미의 개인정보가 유출된것일까?
그리고 같은 시기, 외딴 산속에서 잇달아 젊은 여성의 시체가 발견되고 연속살인사건의 수사가 시작된다.
신원불명의 시체는 모두가 긴 검은머리카락이 잘려져있었다…….
스마트폰을 주운것은 도대체 누구였을까? 연속살인사건의 진범은 누구인가?
평온한 일상이 소리를 내면서 무너져 간다.
그저 스마트폰을 떨어뜨렸을 뿐인데…….
---
「我知道,你就是稻葉麻美小姐」
給男友打電話的麻美(北川景子),從手機里聽到不耳熟的男人的聲音,不覺吃了一驚。
男友弄丟的手機從説是偶然揀到的男人手中平安回來,譲麻美放了心,不過從這天起奇怪的事情就開始發生。
麻美開始收到沒有記憶的信用卡的支付信息。
只在社交媒體上相連著的不親近的朋友也沒完沒了的打電話來。
麻美的個人信息是不是從男友的手機流出?
同時,在偏遠的深山裡開始陸續出現年輕女性的屍體,連續殺人事件的搜查也即將起動。
身分不明的遺體,都是被剪了黑長的頭髮……。
揀到手機的人,到底是誰? 連續殺人事件的真正犯人到底是誰?
平靜的日常,發始毀壞。
只是,只是弄丟了手機而以……。