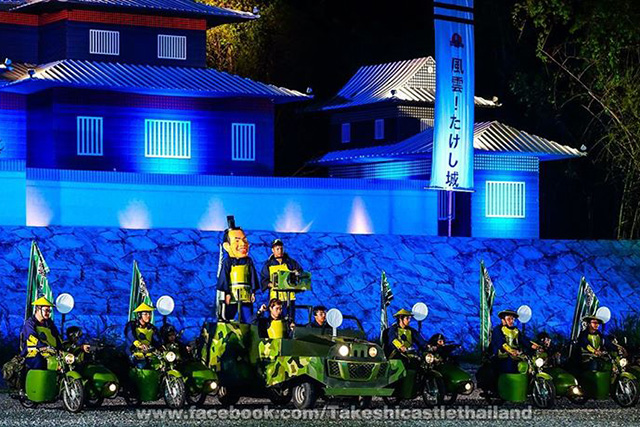 Episode / Duration
Eps 85 100 min x 85 eps
Including special and best of episodes
The classic game show, "Takeshi's Castle", returns to life in Thailand!
Built on the largest set in Thai television history, challengers take part in the legendary game to great laughs and adventure! Thailand's popular actors and comedians provide extra glamour and entertainment including distinctly Thai themed shows, such as a "models competition," that do the original show proud.
---
전세계에서 인기를 모은「풍운!타케시 성」이 타이에서 펼쳐진다! 타이 TV 사상 최대규모의 부지에 만들어진다양한 전설의 게임에 참가자가 도전하여 큰웃음을 선사한다! 타이의 인기배우와 개그맨도 프로그램에 재미를더하며 타이에서만 볼 수 있는 모델대회등 다양한 볼거리를 제공한다.
---
風靡世界的百戰百勝泰國版正式登場。遊戲參加者們將挑戰在泰國電視史上最大規模, 堪稱為傳說的本遊戲, 一同捲起爆笑的旋風。泰國的知名演員和喜劇藝人的參加, 以及泰國版特有的「模特兒大賽」也將為節目帶來泰國獨有的氛圍。