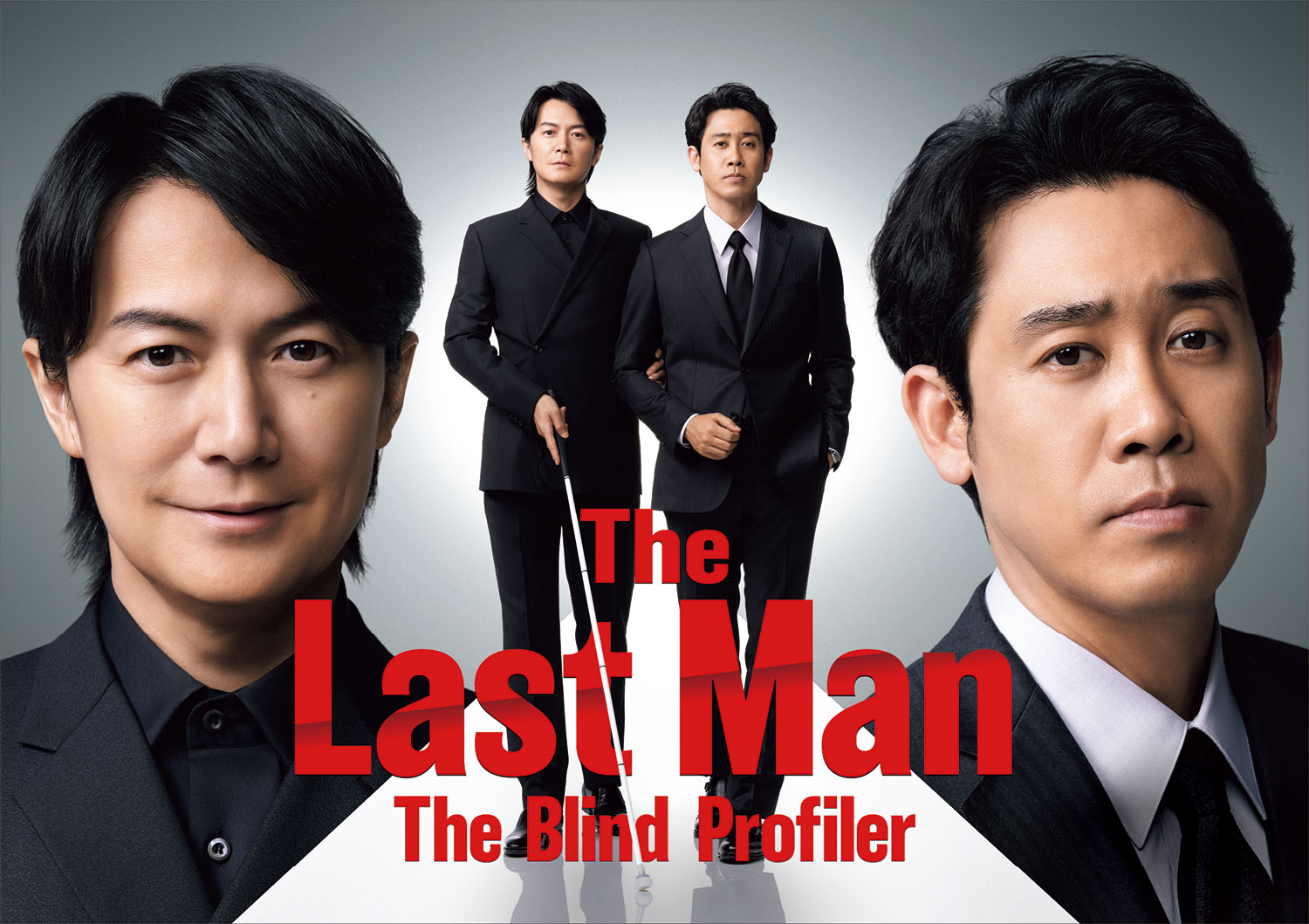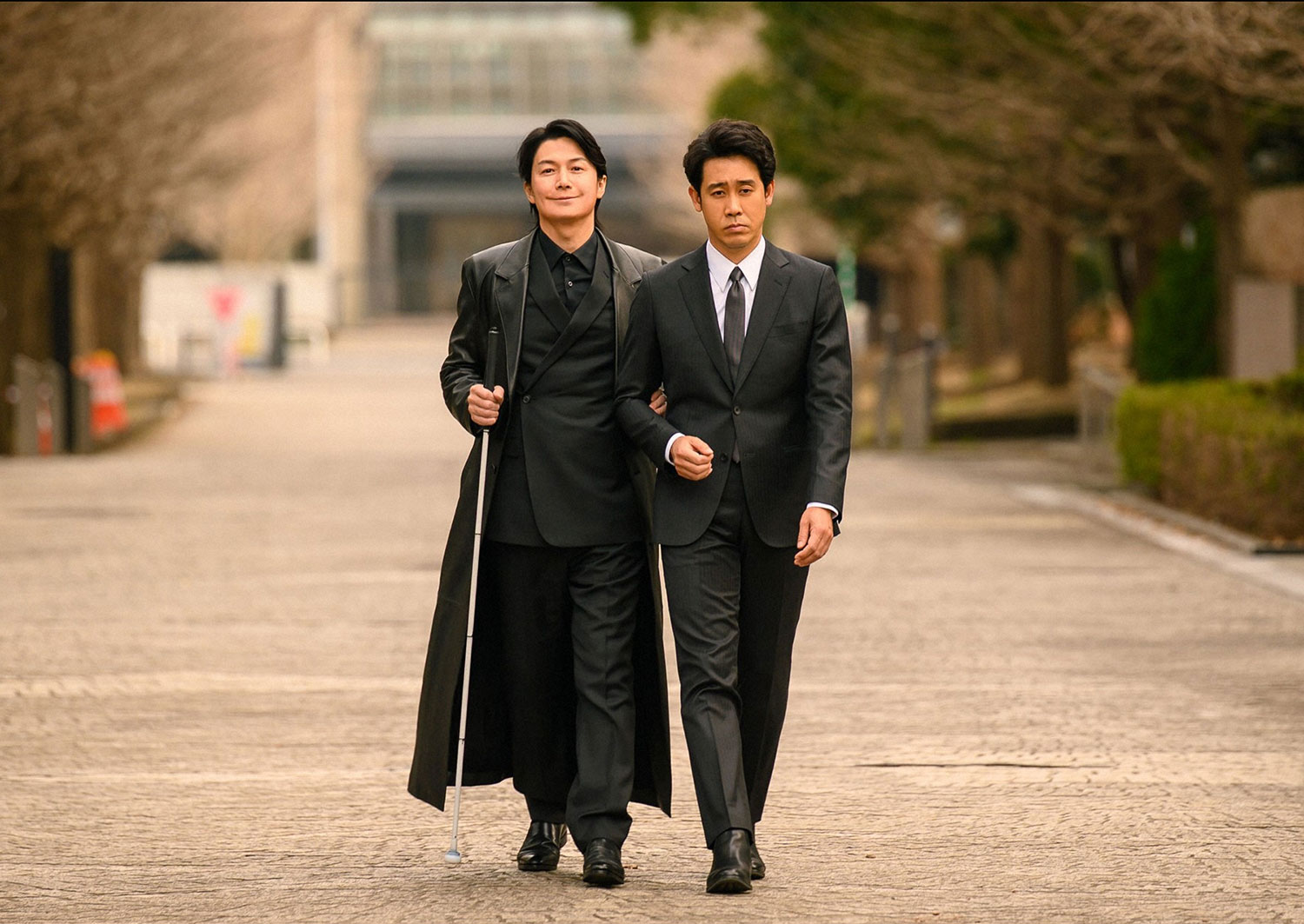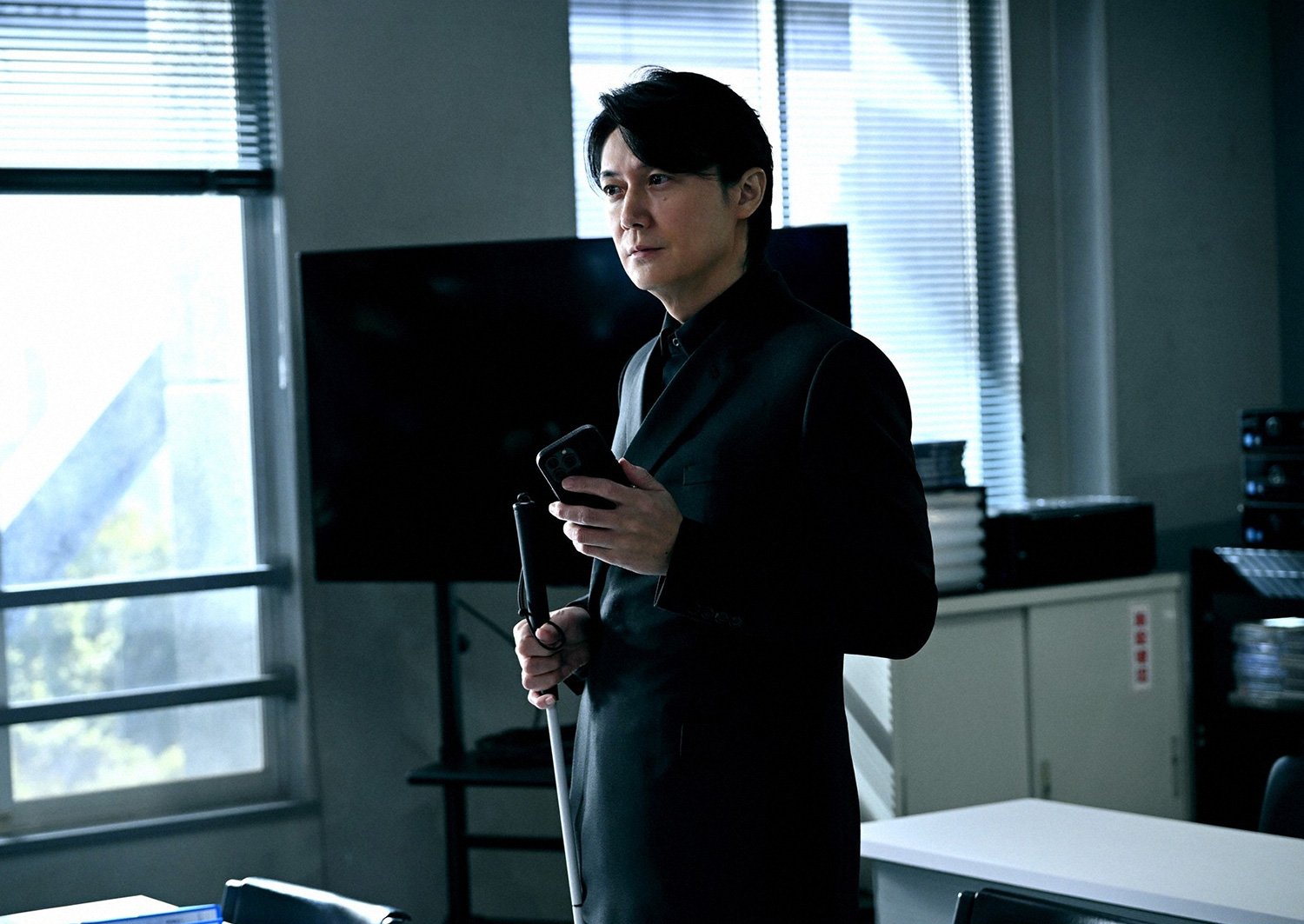 Broadcast Date
2023.4.23 - 2023.6.25
Episode / Duration
85min × 2eps / 75min × 2eps / 60min × 6eps
Scenario Writer
Cast
Masaharu Fukuyama (福山雅治)
Yo Oizumi (大泉洋)
Ren Nagase (永瀬廉)
Mio Imada (今田美桜)
Satoru Matsuo (松尾諭)
Tomohiko Imai (今井朋彦)
Tomoya Oku (奥智哉)
Akira Terao (寺尾聰)
Yoh Yoshida (吉田羊)

Hiromi Minami is a US FBI agent on temporary loan to Japan. He's blind but dubbed "the last man" for his ability to crack tough cases with keen analysis and honed senses. Shintaro Godo is a field cop with a top arrest record who shuns his pedigree as police commissioner's son. The two make for a highly mismatched pair, but there's more to their partnership than meets the eye. A police conspiracy? A link to a mysterious past? Strap in for a suspenseful adventure by this odd pair of detectives.
---
미국에서 교환학생으로 일본으로 오게 된 FBI 특별 수사관 미나미.
과거 한 사고로 인해 시력을 잃었지만 날카로운 분석력, 후각, 촉각으로 사건을 반드시 끝내버리는 최후의 히든카드라는 의미로 FBI에서는 "라스트 맨"으로 불리고 있다.
그런 미나미의 보좌를 맡게 된 것은 악을 절대로 용서할 수 없다는 "남다른 정의감"을 가진 경찰청 인재교류기획실 실장, 고도.
낙천적이고 타인을 신뢰하며 스스럼없이 주위에 도움을 청하는 미나미, 타인을 의심하며 오로지 자신만을 믿고 혼자서 살아온 고도라는 정반대의 불균형 콤비가 한 팀을 이루어 어려운 사건에 도전해간다.
---
皆實是個以交換留學生身份從美國來到日本的FBI特別搜查官。
雖因事故而導致雙眼失明,但敏銳的分析力、嗅覺、觸覺總是能讓事件邁向終點,在FBI被稱作「Last Man」,亦即「最後的王牌」。
而皆實的導覽人,則是容不下些許邪惡、擁有強烈正義感,警察廳人才交流企劃室室長.護道。
毫不猶豫向周圍尋求協助,相信他人的皆實,以及完全不相信他人,只信任自己並獨自前進的護道,這對個性完全相反的搭檔,將聯手解決各式各樣困難的事件!