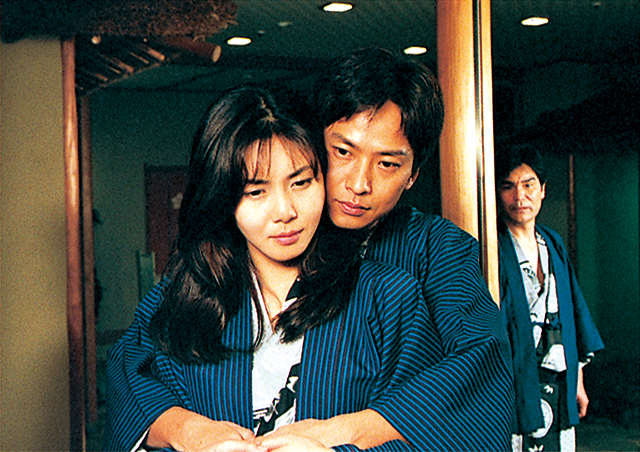 Broadcast Date
1998.1.15 - 1998.3.26
Episode / Duration
11 episodes 60 min. x 11 eps.
Scenario Writer
Cast
Nanako Matsushima (松嶋菜々子)
Kippei Shiina (椎名桔平)
Maho Toyota (とよた真帆)
Yoshihiko Hakamada (袴田吉彦)
Akiko Yada (矢田亜希子)
Yoshihiko Inohara (井ノ原快彦)
Yoshie Ichige (市毛良枝)
Keizo Kanie (蟹江敬三)
Yoko Nogiwa (野際陽子)

The affair that Mahiro has been having with the married Yutaka has been the only escape from her troubled family life caused by her father's own extra-marital affair. Mahiro despises her father for his past infidelity but cannot bring herself to stop Yutaka from being unfaithful to his wife. However, an unplanned pregnancy triggers a series of events that promises to shatter the small bubble of happiness Mahiro has made for herself and bring the brewing dissonance in her family to a head.