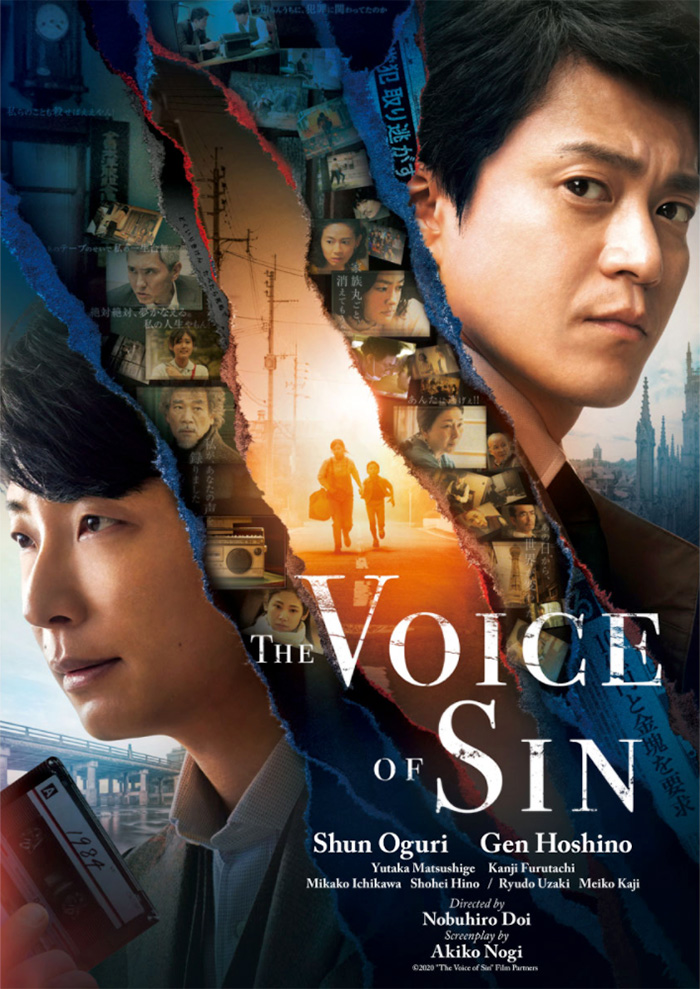 Broadcast Date
JP Release 2020.10.30
Episode / Duration
142 min
Director
Scenario Writer
Cast
Shun Oguri (小栗旬)
Gen Hoshino (星野源)
Yutaka Matsushige (松重豊)
Kanji Furutachi (古舘寛治)
Shohei Uno (宇野祥平)
Yukiko Shinohara (篠原ゆき子)
Nanoka Hara (原菜乃華)
Ryohei Abe (阿部亮平)
Hiroyuki Onoe (尾上寛之)
Mikako Ichikawa (市川実日子)

35 years have elapsed since the greatest unsolved crime in the postwar era, an incident that involved a threatening phone call captured on tape that featured the "voice of a child." So where is that child today?
The story follows one man who accidentally stumbles upon an old tape recording and discovers that the child's voice belonged to him. But how? Both he and a newspaper reporter separately go in search of answers, gradually uncovering a human drama that plunges them inescapably into a deep, dark mystery.
Fate can't be ignored. People can only face it, seek to overcome its challenges and then cling to that which they hold most dear. This film depicts how tragedy and destiny can waylay one's best laid plans for life, until salvation is found.
---
쇼와시대 최대의 미제 사건으로부터 35년의 세월이 흐른 현대.
협박 테이프에 사용된「아이들의 목소리」―― 그 목소리의 주인공은 지금 어디서 무엇을 하고 있을까?
이야기는 한 남자가 테이프 속 목소리가 어린 시절 자신이라고 알게 된 우연으로부터 시작된다.
사건을 쫓는 신문기자와 함께 진상을 파헤치는 사이 그들은 거기에 엮인 인생 이야기를 목격하게 되며 도망칠 수 없는 깊숙한 곳으로 이끌려간다.
인생과 세상에는 자신이 거역할 수 없는 숙명이 있고 사람은 그 숙명과 대치하고 극복하며 그 속에서 자신의 소중한 것을 손에 넣어 살아갈 수밖에 없다.
서민사회에 살아가는 사람이 맞서는 숙명과 비극, 그리고 구원을 그린 스토리이다.
---
自昭和最大的未解決事件發生以來已經過去了35年。
威脅錄音帶中使用了"孩子們的聲音",而發出那些聲音的人們如今又在做什麼呢?
這是一個男人偶然得知錄音帶中的聲音就是童年時的自己而開始的故事。
當他和追蹤此次事件的報社記者一起追查真相時,看見了交織在其中的人生故事,並且漸漸落入無法逃脫的深淵中。
在人生和世界中存在著自己無法抗拒的宿命,人們只能面對它、超越它,並在其中抓住對自己至關重要的事物而活下去。
這部電影講述了一個阻擋在市井之人面前的宿命和悲劇,以及救贖的故事。