Welcome to the High Plains
高原へいらっしゃい   고원으로 오세요   歡迎來到高原飯店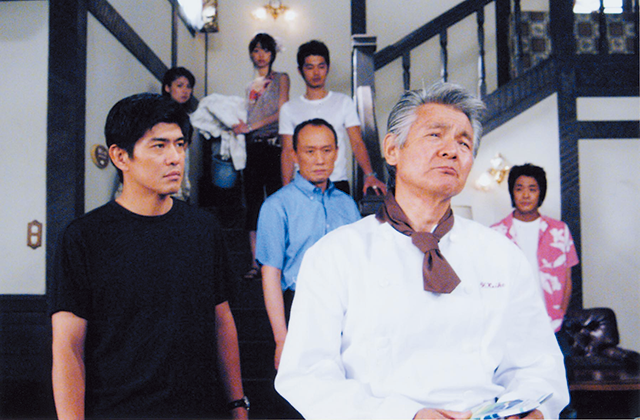 Broadcast Date
2003.7.3 - 2003.9.4
Episode / Duration
10 episodes 90 min. x 1 ep. / 70 min. x 1 ep. / 60 min. x 8 eps.
Scenario Writer
Cast
Koichi Sato (佐藤浩市)
Masahiko Nishimura (西村雅彦)
Haruka Igawa (井川遥)
Ken Horiuchi (堀内健)
Miwako Ichikawa (市川実和子)
Hiroyuki Hirayama (平山広行)
Nobuyo Ohyama (大山のぶ代)
Risa Junna (純名りさ)
Masato Irie (入江雅人)
Noboru Takachi (高知東生)

As a former manager of a top hotel, Seiji has been entrusted with the reopening of a hotel in the high plains that has been boarded up and closed for years. With a budget of 20 million yen, he begins to hire interesting characters to work there and rebuild the hotel. However, his attempts to get a top chef to draw customers fail. The staff members begin to worry about the hotel's future and try to leave, but at precisely that moment, an elderly man who used to be a chef at a top hotel pays a visit. Will this mean success for Seiji or just add to his troubles?