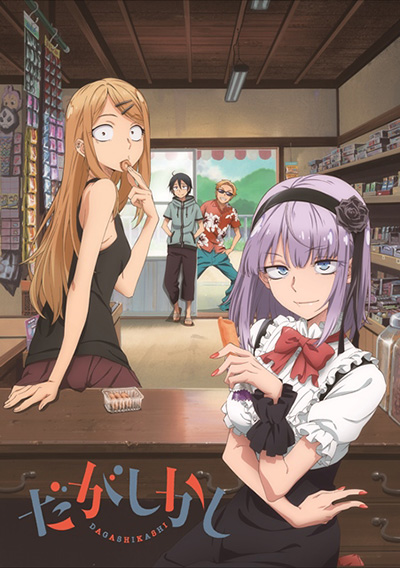 Shikada dreams of becoming a famous manga artist. The only problem—he's terrible. His real talent is selling the complex and delicious snacks in his father's "dagashi" shop. He never thought much about the family business until the trendy, eccentric Hotaru showed up. As a lover of "dagashi," she can't let his talent go to waste and decides she won't stop 'til she's sold him on sweets.
---
가업인 다가시가게를 잇기 싫은 시카다 코코노쓰는 여름방학 어느날, 다가시 매니어인 이상한 소녀 호타루를 만난다.
추억의 다가시와 함께 소년과 소녀의 이상한 여름이 시작된다!
맛있는 추억의 과자, 다가시를 배경으로 한 코미디.
---
不想繼承家業的粗點心店的鹿田九在暑假的某一天認識了對粗點心有極為豐富的知識的美少女-螢。圍繞著實際存在的粗點心,少年和少女的奇妙夏日將要開始! 這是一部有關美味且有濃濃懷舊風味的粗點心歡樂喜劇。讓我們一起大吃一頓!