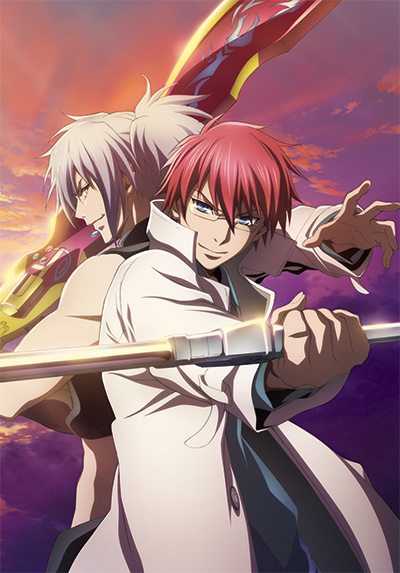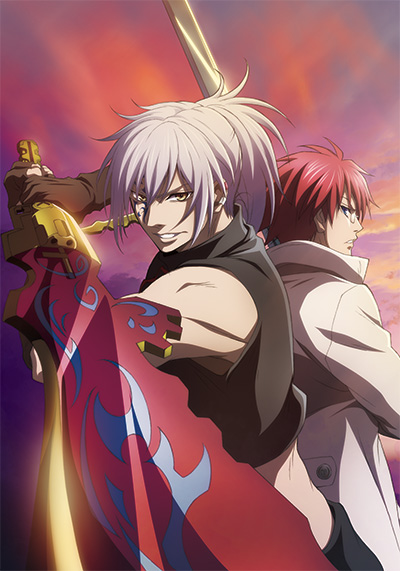 Broadcast Date
2018.4 -
Episode / Duration
12 episodes 30 min. × 12 eps.
Director
Cast
Nobunaga Shimazaki (島﨑信長)
Yoshimasa Hosoya (細谷佳正)
Yoko Hikasa (日笠陽子)
Yuhko Kaida (甲斐田裕子)
Takaya Hashi (土師孝也)
Yoshino Nanjo (南條愛乃)
Mutsumi Tamura (田村睦心)
Takanori Hoshino (星野貴紀)
Sora Tokui (徳井青空)

Jushiki, a system for reproducing natural phenomena and paraphysical acts such as the creation of matter, allows humans to wield a power which they once feared as "magic." Its mastery has brought "advancements to all fields of life, while facilitating the extermination of the once-rampant "Dragons and "Others." Gaius and Gigina, two combat-type jushiki wielders, run an office in a chaotic frontier ,town called Eridana, and make a living using their art to solve problems and collect bounties. One day a dragon-hunting job falls into their laps. But it's just the start of a plot far deeper…
---
물리법칙을 변이시켜 TNT폭탄이나 독가스를 만들고 프라 즈마나 핵융합등 엄청난 물리현상을 일으키는 방정식「주 식」이 존재하고 그것을 조종하는「주식사」와 「용」이라 는 존재가 소용돌이치는 세계.
불운을 재치로 극복하려는 주식사 가유스와 빼어난 미모를 가졌지만 잔혹한 검객 기기나는 밤낮으로 용등의「색다른 모습의 존재」와 현상금을 쫓는다.
그런 그들에게 기묘한 의뢰가 날아든다.
그들이 사는 제베룬용황국황족 모루딘이 자신의 "축제구경" 을 경비해달라는 것이었다.
마침 그 무렵 마을에는 주식사 연쇄살인사건이 발생한다.
---
讓物理法則發生局部變化,產生TNT炸藥與毒氣,並引發電漿與核融合之類強烈物理現象的方程式,「咒式」出現在世上,操縱那個的「咒式士」和「龍」的存在蠕動的世界。
想擺脫惡運纏身的嘉優斯,以及殘酷的俊美劍士吉吉那,日夜都在追尋龍等的"異貌者"和賞金通緝要犯。有一天,兩人収到了奇怪的委託。
說是他們住的契貝輪龍皇國皇族莫爾汀要他們警護自己的"祭祀參觀"。
就在這時候,城市裡發生了咒式士連續殺人事件…。