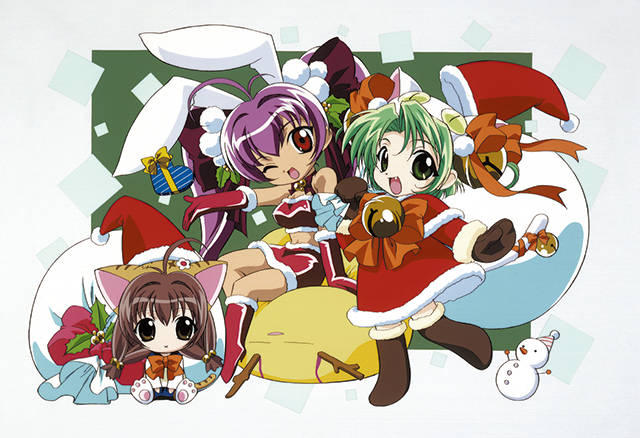 Broadcast Date
1999 - 2001
Episode / Duration
24 episodes 3 min. 45 sec. x 16 eps.
30 min. x 8 special eps.
Arriving from outer space and landing in Japan's Electric Town Akihabara, Di Gi Charat has come to Earth to become the number one digital idol. Although she is cute and knows how to flatter, she also has quite a biting wit and can let lose her "eye beam" if you make her angry. Her crew of unusual characters joins her in her wacky world of gags and crazy adventures, and are sure to coax a giggle from you every time.
---
외계에서 온 데지케라는 일본의 전자 상가로 유명한 도쿄 의 아키하바라에 도착, 디지털 아이돌의 일원이 된다. 그녀 는 귀엽고 아부하는 방법을 알고 있으며 총명하고 윗트가 넘친다. 그녀의 신기한 성격은 모든 장면에서 안락함을 제 공할 것이다.
---
一天,在日本知名的電器街上,從宇宙降下了一個電子女郎。她奢望成為人們的偶像。她一邊在電器街工作,一邊努力希望成為著名演員。雖然聰明伶利, 她也有潑辣的一面。她以及這條電器街上形形色色的人物, 使觀眾陷入一個不可思議的卡通境界。