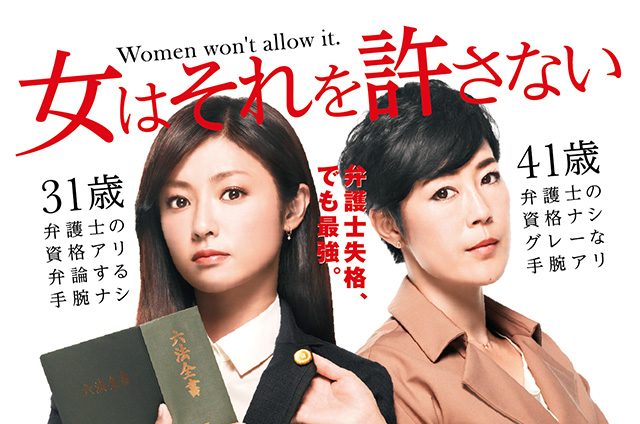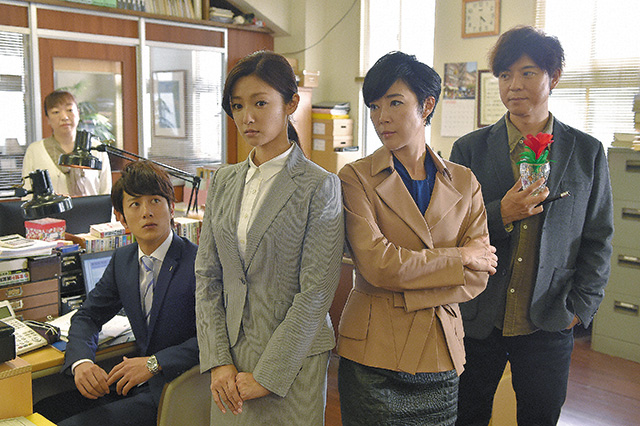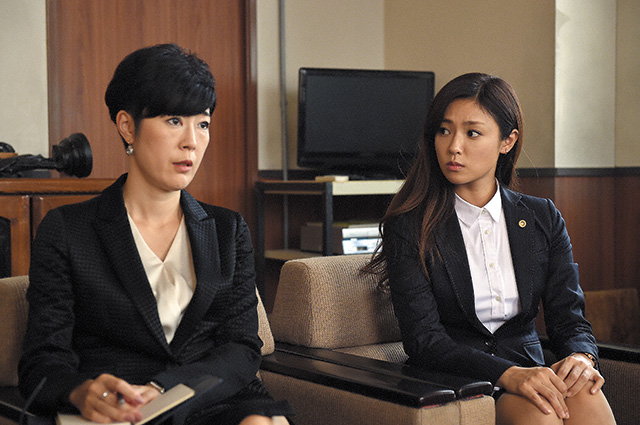 Broadcast Date
2014.10.21 - 2014.12.23
Episode / Duration
10 episodes 75min×1 ep. / 60min×9 eps.
Scenario Writer
Izumi Takahashi (高橋泉)
Yukako Shimizu (清水友佳子)
Kei Watanabe (渡辺啓)
Misuzu Chiba (千葉美鈴)

Cast
Kyoko Fukada (深田恭子)
Shinobu Terajima (寺島しのぶ)
Takaya Kawakami (上川隆也)
Junpei Mizobata (溝端淳平)
Naoto Takenaka (竹中直人)
Yutaka Matsushige (松重豊)
Masaya Kato (加藤雅也)
Haruki (春輝)
Yu Yoshizawa (吉沢悠)
Umi Yamano (山野海)

Rei Iwasaki is in her 30s and holds a lawyer's license but is too shy and nervous to stand in court.
Rinka Ebisawa, by contrast, is a glamorous, haughty 40-something woman with superlative legal talent but lost her license after resorting to "gray" legal methods.
Now, two women incapable of practicing law alone find possibility as a pair with the assistance of a legal apprentice, Taisuke Takiguchi who works under a crackpot human-rights lawyer.
The two women embark on a host of legal cases as professional partners in this exhilarating life-size human drama about the struggles of work and friendship.
---
변호사이지만 법정에 설 용기가 없는 소심한 서른즈음의 이와사키 우라라.
명석하지만 대충의 실력으로 자격을 박탈당한 화려하고 거만한 마흔즈음의 에비사와 린카.
우연한 일을 계기로 알게 된 두사람. 혼자서는 변호사로 싸울 수 없지만 둘이라면 가능할지도!?
변호사 실격인 두사람이야말로 해결할 수 있는 일이 있지 않을까!?
가난한 인권파변호사사무실. 괴짜 인권파변호사 밑에서 젊고 정의감 넘치는 수습생 다키구치 타이스케와 우라라, 린카는 다양한 사건에 임하면서 일과 사랑에 분투한다.
---
擁有律師執照的但性格害羞無法上法庭辯護的年近30的女人-岩崎麗和優秀但是因為做了不正當的事情而被取消資格的年近40歲的傲慢女人-海老沢凛香。
在偶然的情況下認識的兩人,一個不敢辯護,一個沒有資格,那麼如果兩人聯手便有轉機?
在不同層面上都不算稱職的律師的兩個女人,是否也有可以解決的事件呢?
在沒有錢的人權派律師事務所裡工作的年輕富有正義感的實習生-滝口泰輔和岩崎麗以及海老沢凛香要一同挑戰各式各樣的案件,並共同為在戀愛和工作上打拼的女人們發聲!這是一部看了爽快的連續劇。