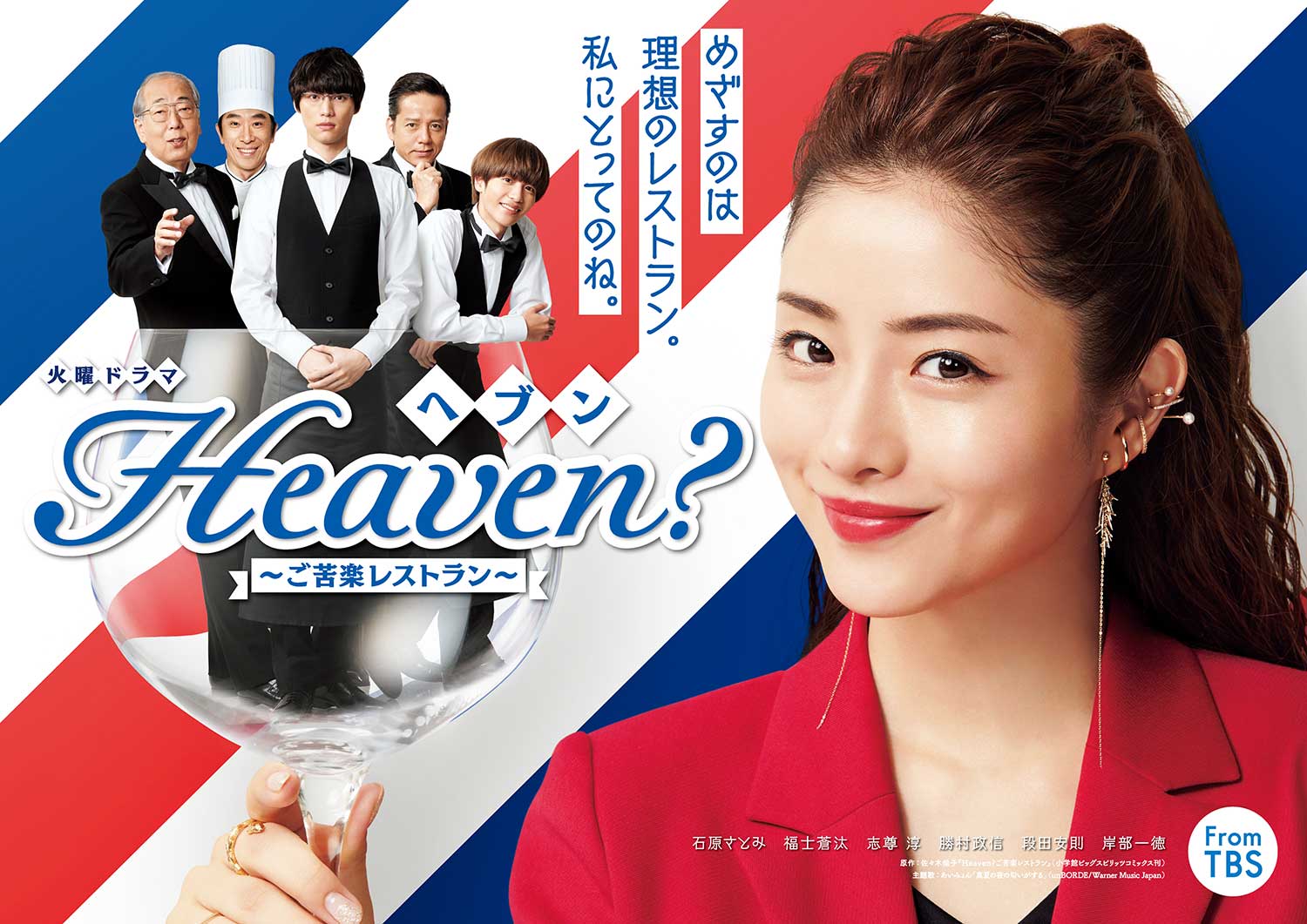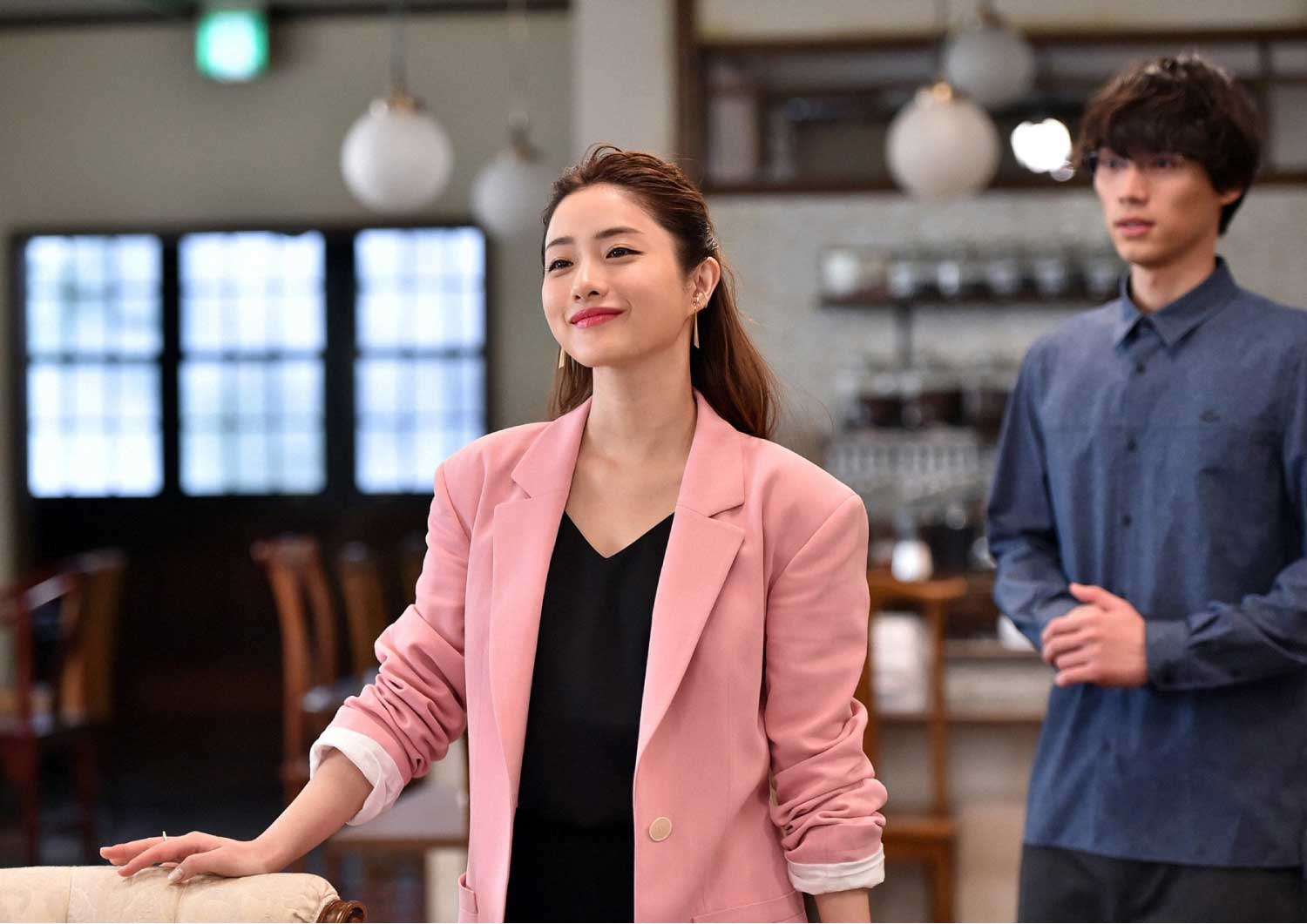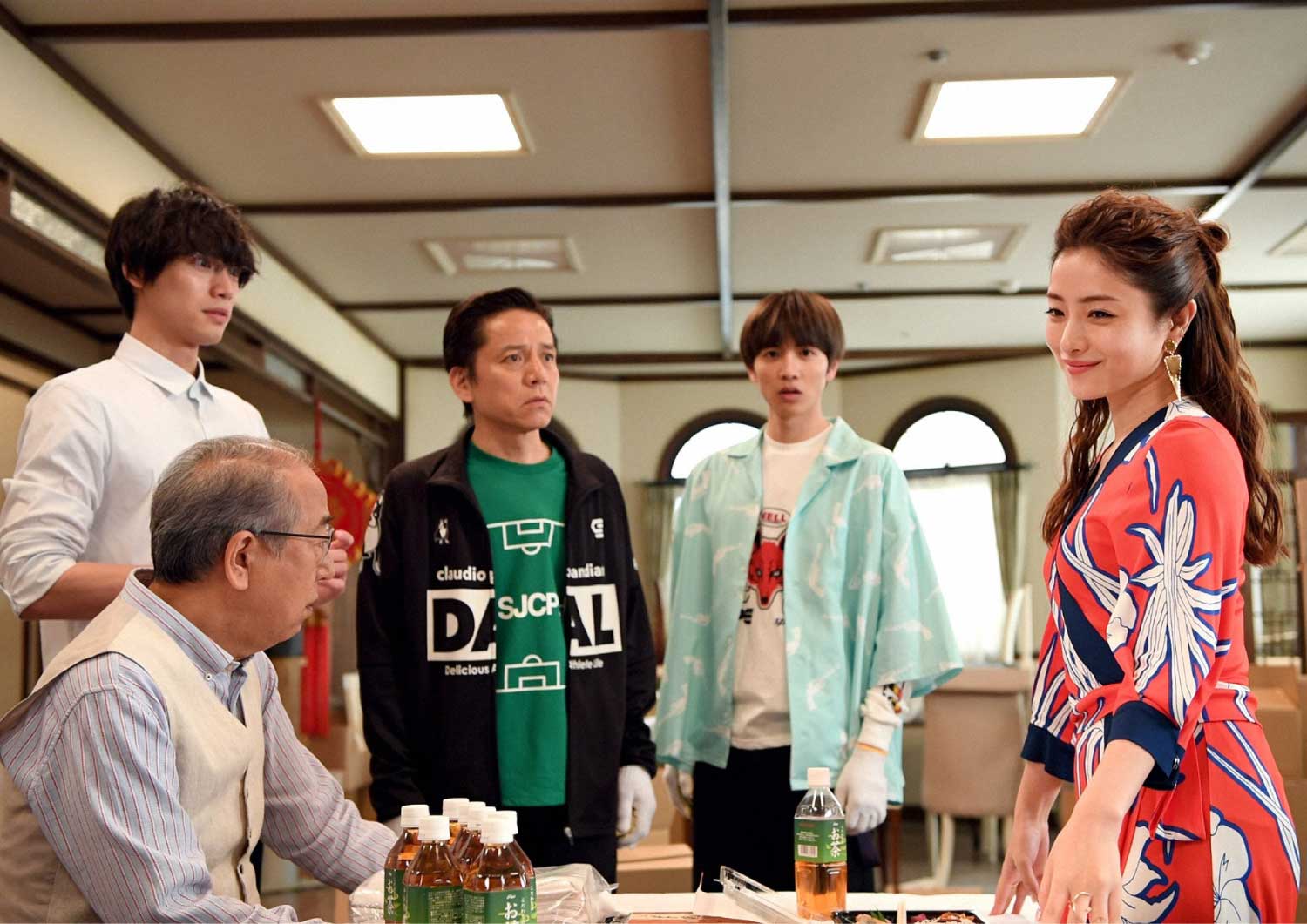 Broadcast Date
2019.7.9 - 2019.9.17
Episode / Duration
10 episodes 70 min × 3 eps. / 60min × 7 eps.
Scenario Writer
Cast
Satomi Ishihara (石原さとみ)
Sota Fukushi (福士蒼汰)
Jun Shison (志尊淳)
Hiromasa Taguchi (田口浩正)
Chika Uchida (内田慈)
Wataru Oshige (大重わたる)
Shishimaru Matsumoto (松本ししまる)
Masanobu Katsumura (勝村政信)
Toshihiro Yashiba (矢柴俊博)
Haruka Ueda (上田遥)

"Loin d'ici"is a French restaurant oddly situated inside a cemetery, and run by a very eccentric owner who exhibits not a whit of desire to see it succeed except to fulfill her own hedonistic craving of "enjoying the pleasures of food and drink to her heart's content". She is surrounded by a colorful, like-minded staff of unique misfits, none of whom possess the refinement, flattery or tact needed. Yet through a string of mishaps and failures, they gradually find in the restaurant a sense of belonging and purpose, growing with the owner into an indispensable team and top-shelf restaurant. Savor this quintessential comical farce packed with laughs plus valuable hints for succeeding in life.
---
묘지 안에 위치한 프렌치 레스토랑「르완 디시」.
가게를 번창시킬 마음은 전혀 없이「마음껏 술과 식사를 즐기고 싶다」라는 자신의 욕구를 이루기 위해 가게를 오픈한"초 괴짜 오너".
가게에 모인 종업원들도 하나같이 개성 넘치는 사람들이다.
빈말이라도 일류라고는 할 수 없는 그들은 실패를 거듭하면서도 차츰 안정과 보람을 찾아간다. 어느새「없어서는 안 될 존재」로 팀에 공헌하고 오너와 함께 최고의 조화를 이루어간다.
일치단결하여 필사적으로 문제 해결을 위해 분투하는 모습은 마치 "즐거운 희극"이다.
재밌는 웃음과 함께"인생을 살아가는 힌트"도 담긴 최상의 엔터테인먼트.
---
故事以一間開在墓地中的法式餐廳"Loin d'ici"為舞臺。
老闆對於如何使餐廳生意興隆完全沒有興趣,只是為了能讓自己"隨心所欲地享用美酒和美食"的一己私欲而開了這家餐廳,完全是一個"怪人"。
而集聚一堂在這家餐廳工作的服務員們也是一群完全不輸給老闆的性格各異之人。
這些言辭不夠圓滑的人,雖然最初不斷失敗,但漸漸他們找到了自己的"位置"和"工作意義",不知不覺中成為"不可或缺的存在"為團隊做出貢獻,和老闆一起演奏出了一曲精彩的多重奏。
這些人團結一致,努力一起解決問題的奮鬥身影,打造出了這部"終極喜劇"。
這是一部讓人在捧腹的同時,暗藏著"人生努力生存之啟示"的精妙絕倫的娛樂片。