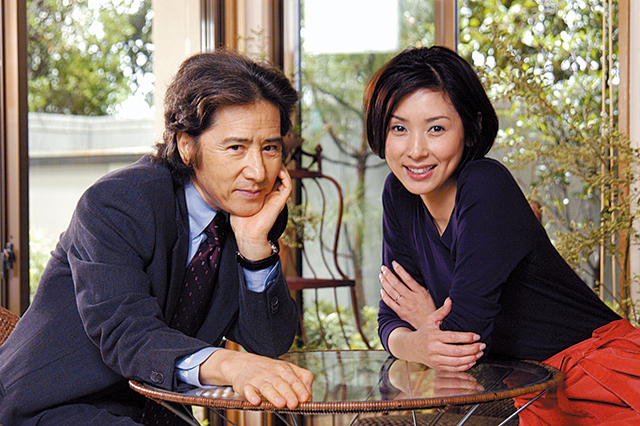 Broadcast Date
2004.10.10 - 2004.12.19
Episode / Duration
11 episodes 75 min. x 2 eps. / 60 min. x 9 eps.
Scenario Writer
Cast
Masakazu Tamura (田村正和)
Hitomi Kuroki (黒木瞳)
Ai Kato (加藤あい)
Takashi Tsukamoto (塚本高史)
Naomi Nishida (西田尚美)
Nao Omori (大森南朋)
Michiko Hada (羽田美智子)

In their 25 years of marriage, Hana and her husband, Taichi, have lived a good life. Having raised two children and entering middle age, Hana's only disappointment is that her husband no longer sees her as a woman like he used to. But when Hana discovers that Taichi is seeing his daughter's wedding planner on the side, things quickly take a turn for the worse. Taichi, having taken his quarter century marriage for granted, can hardly believe that his wife would even consider leaving him! Exploring the themes of what it means to be a husband and wife in modern society and the reason that people marry, this drama takes a sincere look at a couple speaking to each other honestly for the first time after having been married for so long.