June Bride
ジューン・ブライド   6월의 신부   6月新娘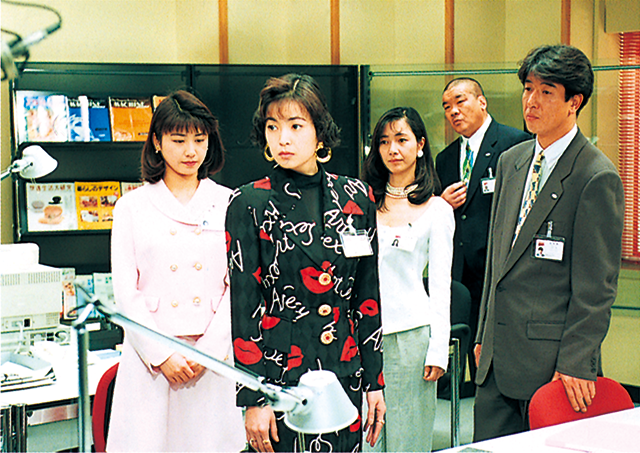 Broadcast Date
1995.4.14 - 1995.6.30
Episode / Duration
12 episodes 60 min. x 12 eps.
Scenario Writer
Haruo Taruya (樽谷春緒)
Hana Takahashi (高橋華)

Cast
Naomi Zaizen (財前直見)
Hiroshi Fuse (布施博)
Saya Takagi (高樹沙耶)
Hiroshi Abe (阿部寛)
Masako Miyaji (宮地雅子)
Mayuko Takada (高田万由子)
Yoshiaki Fujiwara (藤原喜明)
Yoshihiko Hakamada (袴田吉彦)
Yukio Masuda (増田由紀夫)
Hiroyuki Yabe (矢部浩之)

The central character of this bittersweet drama is an office worker who succeeds in marrying the man of her dreams. Her struggles and triumphs, in her personal life and at work, reflect the wrenching transition demanded of young women by the bursting of Japan's economic bubble.