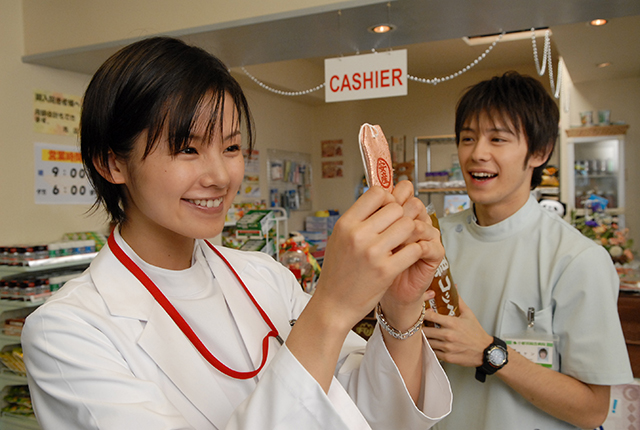 Broadcast Date
2007.1.11 - 2007.3.22
Episode / Duration
11 episodes 70 min. x 1 ep. / 60 min. x 10 eps.
Scenario Writer
Shuko Arai (荒井修子)
Yuichi Tokunaga (徳永友一)

Cast
Manami Konishi (小西真奈美)
Eiji Wentz (ウエンツ瑛士)
Katsuhisa Namase (生瀬勝久)
Papaiya Suzuki (パパイヤ鈴木)
Ryo (りょう)
Masaya Kato (加藤雅也)
Yoshio Harada (原田芳雄)

Usako is an intern who just graduated from medical school. Being clumsy and slow, she is always causing inconvenience to those around her, but her pure and do-it-all-the-way attitude is second to none. This drama sensitively and brightly depicts the process of Usako gaining her experience, from the times when she struggles to simply complete her assigned tasks to the point where she begins to realize she wants to become the kind of doctor to whom patients would say 'thank you'.