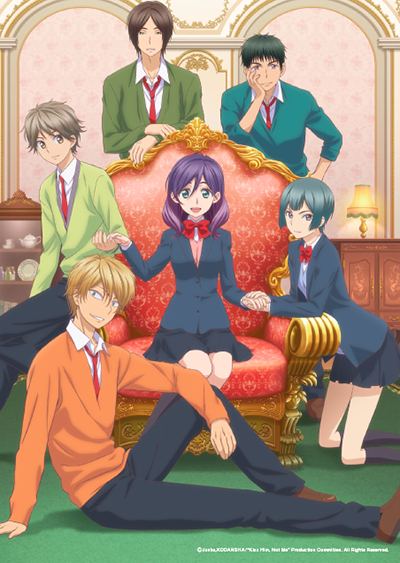 Broadcast Date
2016.10.6 -
Episode / Duration
12 episodes 30 min. × 12 eps.
Kae Serinuma is what you'd call a "fujoshi." When she sees boys getting along with each other, she loves to indulge in wild fantasies!
One day her favorite anime character dies and the shock causes her to lose a ton of weight. Then four hot guys at school ask her out, but that isn't exciting to her at all — she'd rather see them date each other!
---
세리누마 카에. 남자들끼리의 연애를 보거나 망상하는것을 좋아하는 이른바 후죠시♪
어느날, 좋아하는 만화캐릭터가 죽은 쇼크로 살이 빠지자 학교내의 4명의 미남들이 자신에게 관심을 보이는데! 난 니들에게 설레지 않아! 설마…, 내가 인기가 있다니 어쩌지!!?
---
我是芹沼花依。是一個喜歡邊看著男同學邊幻想的腐女。某天,因為我最喜歡的卡通人物角色死去打擊太太而體重大減。
就在這個時候,忽然校內同時有4個美少男相繼約我出去。該怎麼辦,這樣我就沒有辦法繼續幻想了! 我該如何應對這突如其來的強烈桃花期呢?