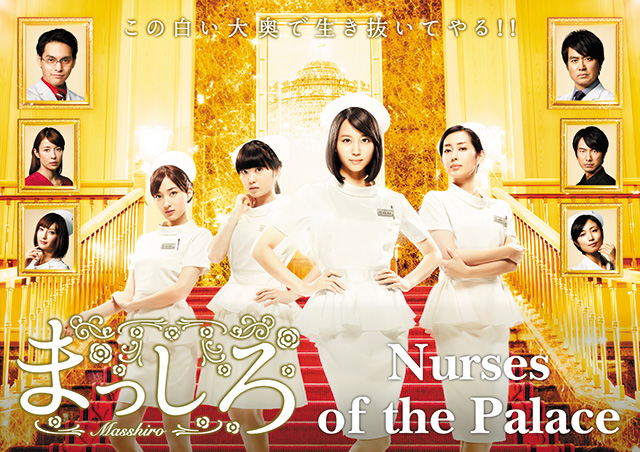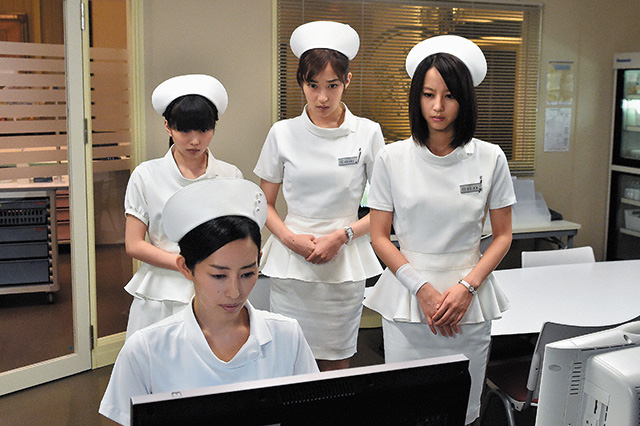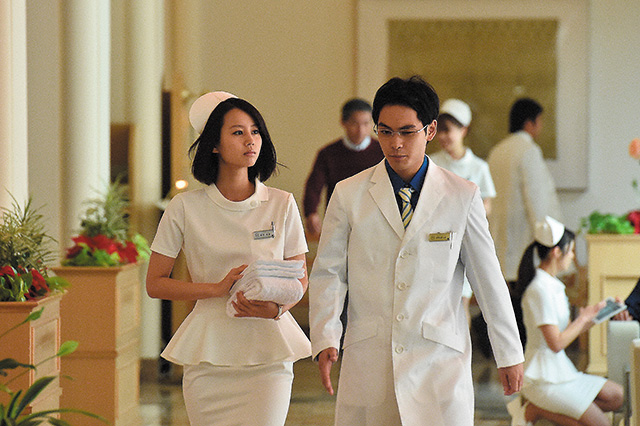 Broadcast Date
2015.1.13 - 2015.3.17
Episode / Duration
10 episodes 75 min x 1 ep. / 60 min x 9 eps
Scenario Writer
Cast
Maki Horikita (堀北真希)
Yuya Yagira (柳楽優弥)
Mirai Shida (志田未来)
Rin Takanashi (高梨臨)
Nanao (菜々緒)
Tae kimura (木村多江)
Miki Mizuno (水野美紀)
MEGUMI (MEGUMI)

Screenwriter Yumiko Inoue and producer Hiroki Ueda join forces to spin a wholly new type of nurse story reminiscent of an ancient inner palace drama. Set in a top-class hospital where nurses cater to a very exclusive and well-heeled class of clientele, a once altruistic nurse, Akari Arimura, lands work in the hospital where the country's most elite politicians, entertainers and intelligentsia spare no cost for pampered medical care.
Seeking a rich husband after enduring harsh treatment at her former place of employment, Arimura finds herself once again at the bottom of a rigid pecking order controlled by a domineering head nurse who makes life hell for Arimura and her fellow, low-ranking, "generic" nurses as they become embroiled in "palace" politics, infighting and romance. A moving and romantic tale of personal growth proving that nurses are human, too.
---
최고급 유명병원을 무대로 한 간호사판「하얀 거탑」
타인에게 도움이 되고 싶다며 간호사가 된 주인공 아리무라 아카리였지만 고향 병원에서의 힘든 근무에 지금은 빨리 결혼해서 간호사를 그만두고 싶은 마음뿐이다. 돈많은 남자를 찾기위해 정재계, 연예계, 문화계 사람들이 고액의 의료비에도 관계없이 끊임없이 찾아오는 최고급 유명병원으로 가게 된다. 간호사 최고자리에 군림하는 무서운 수간호사에게 휘둘리는 아카리를 포함한 일명 무계급 세명의 간호사는 수간호사에게 반감을 가지기 시작한다. 트러블에 휩싸이고 다툼을 일삼고, 사랑을 하면서 간호사로서 인간으로서 성장해 가는 사랑과 눈물의 휴먼드라마.
---
這是一部腳本家井上由美子和植田博樹共同製作,描繪在私人頂級貴賓醫院裡服務的白衣天使版的白色大奧劇。想要從事可以幫助他人的工作而選擇當護士的女主角-有村朱里因為在自家附近的小診所工作覺得太操勞於是萌生趕快和有錢人結婚並辭職的念頭。
她決心轉到一家私人頂級貴賓醫院裡當護士。這家私人醫院雖收費昂貴,政商名流卻源源不絕地來。而君臨這家醫院宛如鬼一般嚴格的護士長雖然一開始對朱里和其他還沒有地位的護士三人抱持著反感,但隨著一起經歷過大大小小不同的事情和酸甜苦辣後,所有護士們逐漸成長,感情越來越好,是一部女人們分享愛與淚的連續劇。