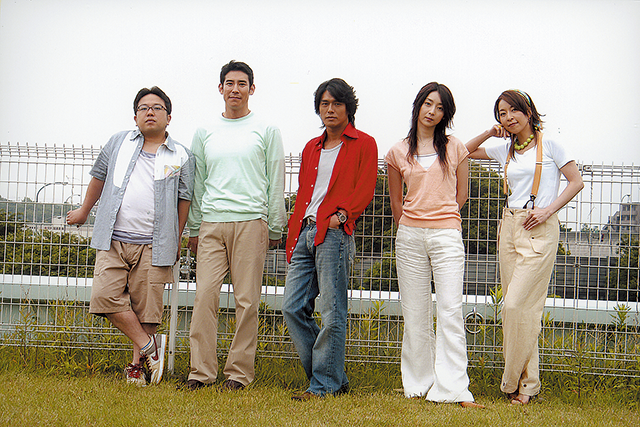 Broadcast Date
2004.7.1 - 2004.9.16
Episode / Duration
12 episodes 60 min. x 12 eps.
Scenario Writer
Cast
Katsunori Takahashi (高橋克典)
Masanobu Takashima (高嶋政伸)
Miki Maya (真矢みき)
Hiroyuki Amano (天野ひろゆき)
Saori Takizawa (滝沢沙織)
Hiromi Kitagawa (北川弘美)
Sadawo Abe (阿部サダヲ)
Izumi Inamori (稲森いずみ)

He's divorced and a bit hopeless. Although considered a "loser," he's still a good person. She is in her 30s. Unmarried and no kids, she is considered by some to be a bit of a loser too which is a stab in the heart for any woman. There are men who are not offensive, but somehow useless. Men in their 30s, divorced and on top of that, a bit useless. Popular, but lightweights. That they are serious, but a bit dense is another mark against them. But there are some women, for whom this is actually a turn on. This is a different love story about guys like this and the women that surround them. It shows men and women in their 30s losing their way and making mistakes as they strive for happiness in a real and candid way.