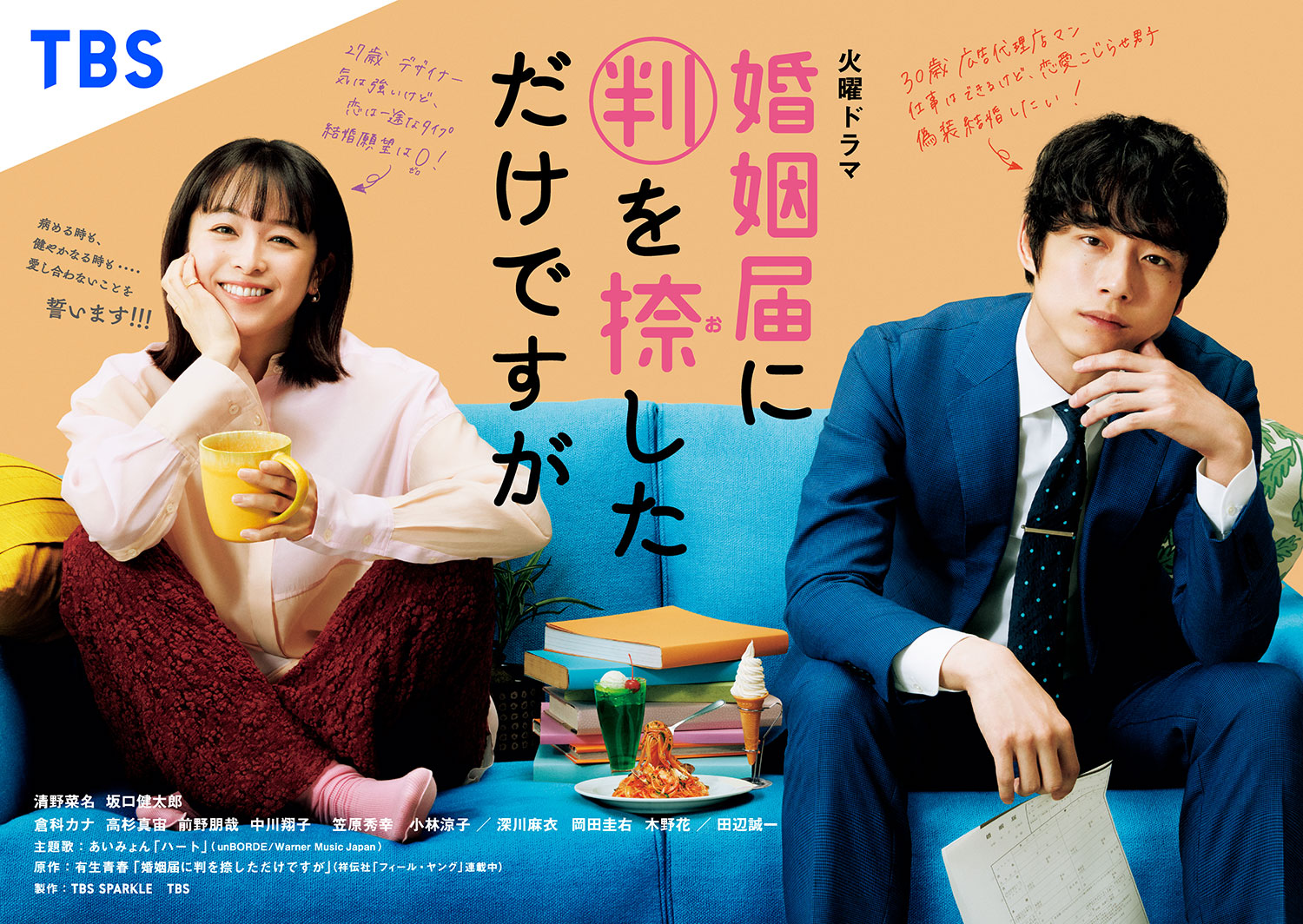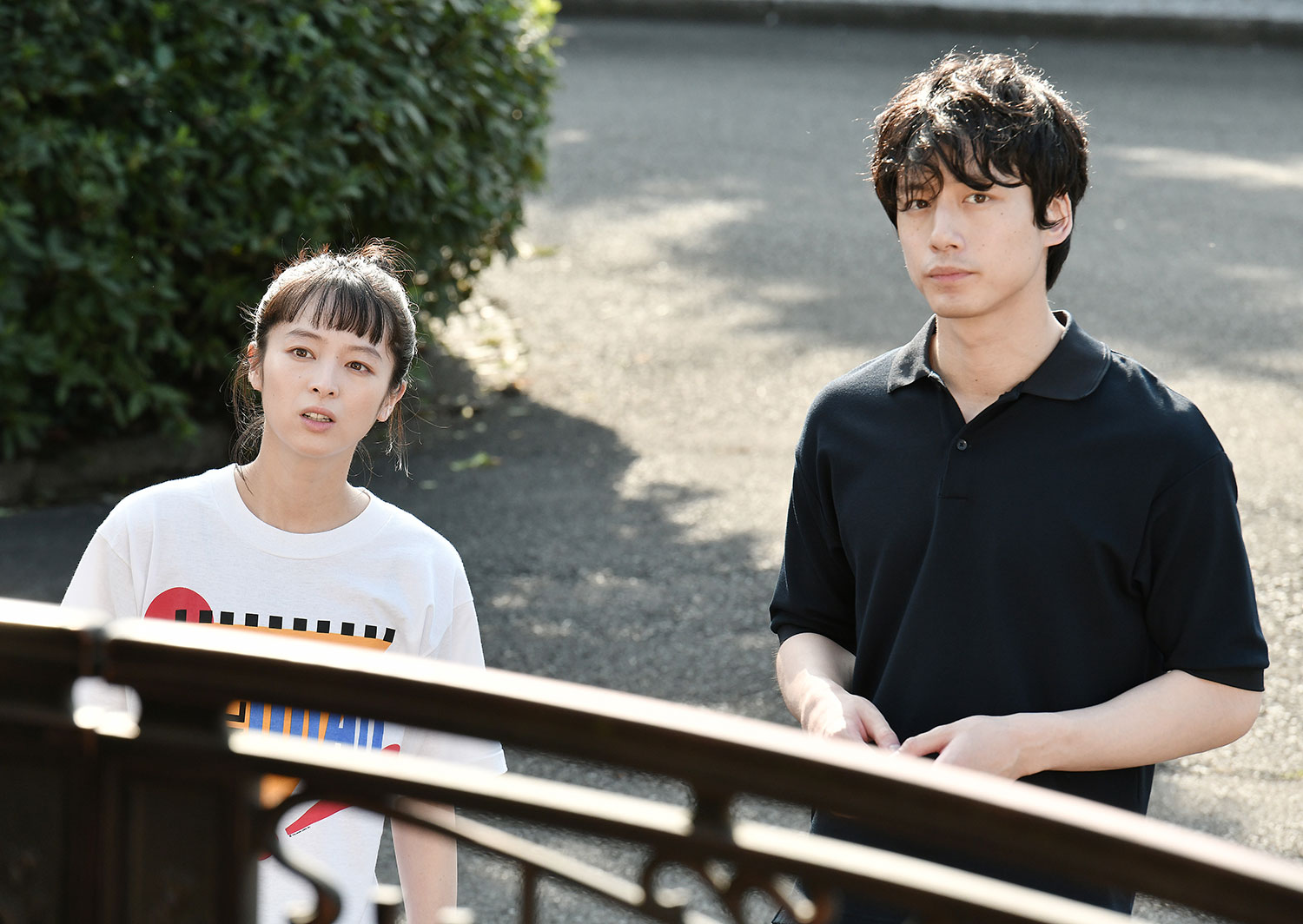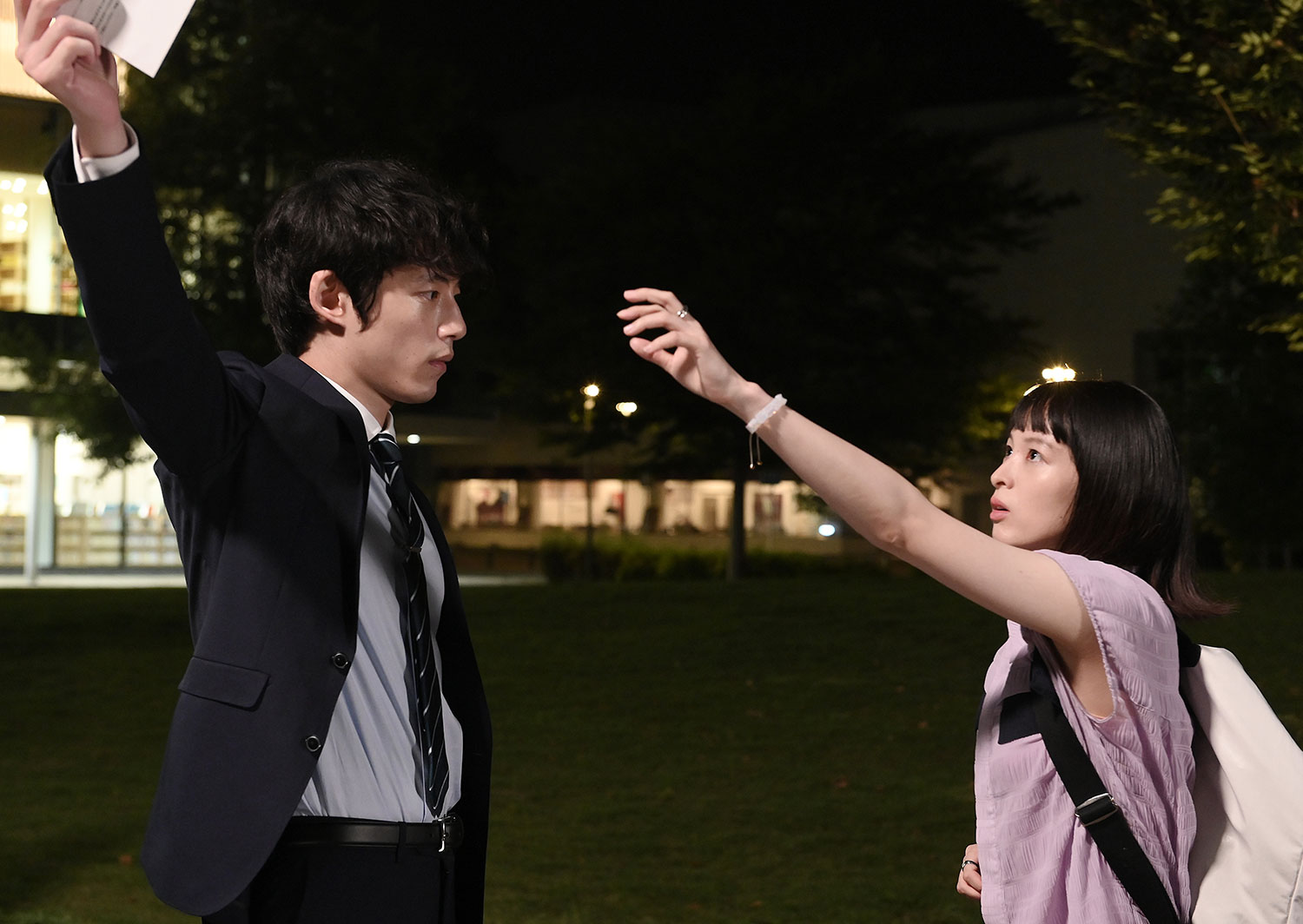 Broadcast Date
2021.10.19 - 2021.12.21
Episode / Duration
10eps 75min × 1ep / 60min × 9eps
Scenario Writer
Shigenori Tanabe (田辺茂範)
Satoko Okazaki (おかざきさとこ)

Cast
Nana Seino (清野菜名)
Kentaro Sakaguchi (坂口健太郎)
Kana Kurashina (倉科カナ)
Mahiro Takasugi (高杉真宙)
Tomoya Maeno (前野朋哉)
Shoko Nakagawa (中川翔子)
Hideyuki Kasahara (笠原秀幸)
Ryoko Kobayashi (小林涼子)
Yuki Morinaga (森永悠希)
Rea Nagami (長見玲亜)

Akiha extols the virtues of the single life and has no desire for marriage. But then she encounters a sudden proposal from Shu, a handsome company man whom she just met. Shu has an urgent need to be officially designated as "married" when he floats the fake marriage proposal. For her part, Akiha is hurting for the money to care for her sick grandmother and keep her family business afloat. So a bargain is struck. Shu agrees to take over her debts if she will marry him. After a rocky start, however, Akiha gradually finds herself drawn to Shu's kind and gentle nature. But then she learns the true reason behind their marriage in this disarmingly poignant romantic comedy about love built on a lie.
---
결혼할 생각이 전혀 없이 독신을 즐기는 오오카도 아키하.
어느 날 처음 만난 잘생긴 회사원 모모세 슈로부터 갑자기 프러포즈를 받는다.
모모세는 어떤 이유로 "기혼자"라는 타이틀을 손에 넣기 위해 위장결혼을 하고 싶다고 말한다.
할머니의 병과 집안의 가게를 지키기 위해 무슨 일이 있어도 돈이 필요한 아키하는 모모세로부터 돈을 빌리는 조건으로 위장결혼을 하게 된다!
공동생활이 시작되고 처음에는 충돌하는 두 사람이지만 아키하는 모모세가 보이는 따뜻함에 마음이 끌리게 되고….
하지만 모모세가 위장결혼을 한 진짜 이유가 조금씩 밝혀지게 되는데…?
즉석에서 위장결혼을 한 부부가 만들어내는 뜻밖의 심쿵 러브 코미디.
---
對結婚完全沒有興趣,謳歌單身的大加戶明葉(27歲),某天卻突然被剛認識的上班族帥哥・百瀨柊閃電求婚。
百瀨因為某個理由必須得到"已婚者"的身分,所以和明葉提議想要偽裝結婚。
明葉受困於奶奶生病加上得拯救家裡經營不振的小餐館,急需一筆錢,因而斷然決定向百瀨借錢以作為同意偽裝結婚的條件!
兩人生活在同一個屋簷下,剛開始雖然不時發生衝突,但明葉慢慢地被百瀨的溫柔吸引住…。
百瀨想要偽裝結婚的真正理由也逐漸浮出檯面…!
閃電偽裝結婚的夫婦兩人將編織出一段,令人感到出奇不意且心動萬分的戀愛喜劇!