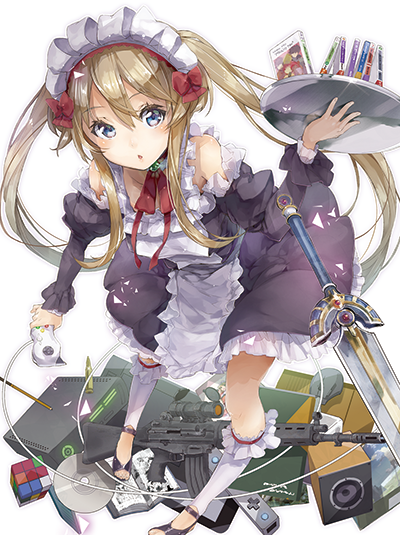 Broadcast Date
2013.10.3 - 2013.12.20
Episode / Duration
12 episodes 30 min. x 12 eps.
Shinichi, an elite class "otaku" with a light novelist father and a game artist mother, has no special talents except for his vast knowledge and opinions on anime. Despite this, the Japanese government gives Shinichi a job as an anime evangelist to the Holy Eldant Empire, a parallel world accessed by a portal in a forest near Mount Fuji. In this fantasy world where dragons soar through the skies, Shinichi forms a strong friendship with a half-elf maid girl and a beautiful young empress. But Shinichi's goals are viewed suspiciously by the different factions, and even Shinichi wonders can anime really foster cultural exchange?
---
다른 세계에서 교역의 비장의 카드가 되는 것은 「모에」!?
은둔형 생활탓에 고교중 퇴학전의 상태가 된 신이치 .
다급해진 나머지 서둘러 도전한 취업활동에서 가공의 세계 인들에게 「모에」라는 오타쿠 문화를 전하는 수상한 일을 하게 되었다 .
일을 시작하게 된 신이치가 간 곳은 드래곤에 하프엘프의 미소녀 메이드 , 미소녀 황제전하가 존재하는 라이트노벨 과 같은 세계였다 !
수수께끼의 세계로 시작하는 수상쩍은 신이치의 일의 진짜 목적은 ?
「모에」로 다른 문화와의 교류가 가능할까 ?
---
在奇幻異世界裡生存的絕對的王牌居然是耍萌?!一直在家自閉,面臨快被高中退學的「慎一」焦急的他慌慌張張地開始找工作。最後他找到的工作是要向虛構世界裡傳達介紹現實世界裡宅男的萌文化的詭異的工作。馬上被帶到了工作現場的慎一被帶到一個奇幻地方,那裡既有龍,有半妖精半人類的侍女,還有美麗年幼的女皇。
在這個不可思議世界慎一要展開什麼冒險呢?他被指派的工作真正的目的又是什麼?到底異世界的人們真的會了解萌文化嗎?